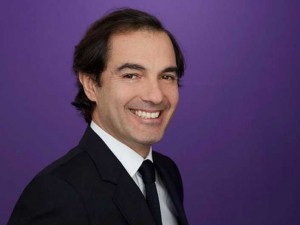 ExchangeWire rounds up some of the biggest stories in the European digital advertising space.
1. Yahoo Parts Ways with COO De Castro Ahead Of Ad Exchange Roll-Out

Earlier this week it emerged that Yahoo has axed its former Chief Operating Officer Henrique De Castro (pictured), who headed up its display ad business, with speculation indicating that his exit is largely the result of his failure to significantly raise the company's advertising revenues.
In a note obtained by press outlets, which has been accredited to Yahoo CEO Marissa Mayer, it looks unlikely that De Castro will be directly replaced. Yahoo is currently preparing to roll out its recently overhauled suite of advertising tools in Europe, including a new self-serve bidder that will look to offer Yahoo segments (built from a myriad of data sources, including search and email) exclusively through the solution. Quite how the exit of such a high profile figure will influence Yahoo's sales pitches to advertisers remains unclear, but it will make for an interesting backdrop.
ronan