Meta "Orchestrate" Campaign Against TikTok; Russian Hackers Set Their Eyes on NATO
by Zara Briggs on 31st Mar 2022 in News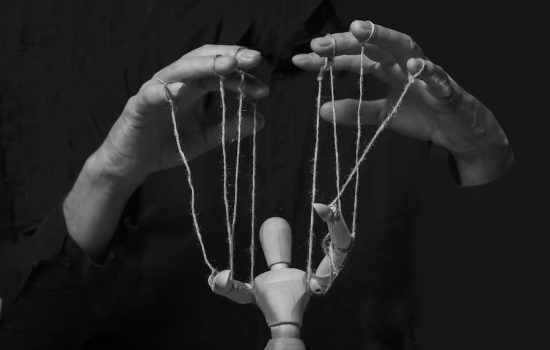 In today's ExchangeWire news digest: Meta have hired an agency to allegedly sabotage rival TikTok according to The Washington Post; Russian government-backed hackers attempt to breach networks of NATO; and SoftBank's founder Masayoshi Son warns executives to slow down future investments.
Meta hire an agency to "orchestrate a nationwide campaign" against TikTok

Meta have hired digital consulting firm Targeted Victory to "orchestrate a nationwide campaign" against TikTok, The Washington Post reported, as the tech giant revisits previous schemes to publicly criticise rival platforms.
The Post reported that they have obtained internal emails from the agency detailing a campaign to threaten the ByteDance-owned video platform. The campaign includes placing op-eds and letters to editors in major news outlets to help crush their competitor.
According to the report, Targeted Victory are known for manipulating "public opinion against TikTok" by planting local news stories.
Meta have confirmed the accusations, with spokesperson Andy Stone commenting, "we believe all platforms, including TikTok, should face a level of scrutiny consistent with their growing success".
Facebook were previously caught hiring public relations firm Burson-Marsteller back in 2011 in attempts to expose ruthless stories about Google's privacy policies. The prominent PR firm told the Guardian that the deal was "not at all standard operating procedure" and was against company policies.
Meta have made a number of attempts to keep up with TikTok's growing platform, including joining the platform themselves, as well as launching a TikTok-esque short-video feature, Facebook Reels, back in February. Within the announcement, Meta revealed that creators could be eligible for up to USD$35,000 (~£26,663) a month based on the views of their reels under the Reels Play bonus programme. This feature, however, already exists within the TikTok community, through a service called the TikTok Creator Fund. 
Russian government-backed hackers attempt to breach NATO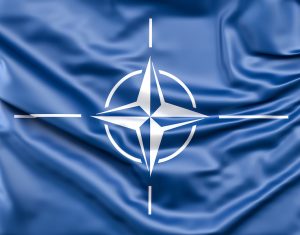 Russian government-backed hackers have attempted to breach NATO's networks using newly created Gmail accounts, Google's Threat Analysis Group (TAG) confirmed in a report published yesterday (30 March). 
The threat actor, sometimes referred to as Coldriver or Calisto, also targeted the military of multiple Eastern European countries in these "credential phishing campaigns", however, specifics on who had been attacked were not detailed.
As the emails were sent to non-Google accounts, the success rate of the campaigns are unknown.
NATO confirmed they had been victims of cyber attacks but refused to elaborate: "We see malicious cyber activity on a daily basis", NATO commented in a statement without specifically addressing the TAG report.
Russia has continuously denied organising cyber attacks on Western sectors since the start of their invasion on the 24th February.
The threats come as Australia confirms it is introducing strict cyber security laws to protect national infrastructure. The new enactment will become one of the world's most severe cyber security laws, and will involve these sectors: finance, defence, research, healthcare and education. "The digital world is the new battlefield and we all have a role to play in preparing ourselves for the challenges that reality poses," James Paterson, chair of the Parliamentary Joint Committee on Intelligence and Security, stated.
SoftBank Put the Brakes on Future Investments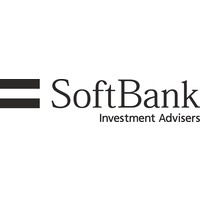 In the wake of announcing plans to finalise bank loans in preparation for Arm Holdings' IPO, SoftBank's founder Masayoshi Son has warned executives to put the brakes on additional investments after a tech crackdown and declining stocks has left them in a rut.
According to the Financial Times, Son raised these doubts to his leadership team in a recent meeting as they fight to raise money following a worrying year for their tech stocks.
Tensions are undoubtedly growing within SoftBank's walls after it was announced back in February that the Japanese conglomerate faced a third legal conflict with the head of their Chinese joint venture, Allen Wu. The case was filed by Wu in his latest efforts to keep control over the business unit, Arm China. According to reports, Wu has hopes that the company he heads will go public sometime in the future.
Their subsidiary Arm Holdings share this unease as the UK chip manufacturer confirm they will transfer shares in their Chinese joint venture to a special purpose vehicle (SPV) owned by SoftBank. According to reports, the move could help the Japanese tech giant list the subsidiary in New York.
Also in the news:
- DoubleVerify Exposes 'ViperBot' a New Global Fraud Scheme Attempting to Defraud Advertisers of Over USD$8M Each Month
- Smartclip Announces New Diversity Equity & Inclusion Committee to Set Higher Standards in the Ad Tech Industry
- NumberEight Partners with Otonal to Deliver Contextual Intelligence to Audio Apps in Japan
- OMG Teads Successfully Carry Out Cookieless Campaigns in Malaysia for LG