Mark Zuckerberg Looks in TikTok's Direction; Guan Data Reveal £33m Series C
by Zara Briggs on 23rd Feb 2022 in News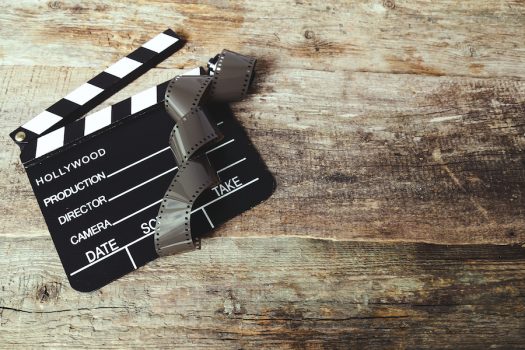 In today's ExchangeWire news digest: Meta have launched Facebook Reels worldwide; Guan Data have announced the completion of their ¥280m (~£32.6m) Series C investment led by Tiger Global; and Raydiant have raised USD$30m (~£22.06m) in Series B.
Meta launch Facebook Reels to keep up with rival platforms

Meta have launched a TikTok-esque short-video feature, Facebook Reels, in an attempt to keep up with their social media rival after revealing a USD$300bn (~£220.57bn) market value hit in their February earnings report. The product, which was originally released in the US, is now available to around 150 countries worldwide. Within the announcement, Meta revealed that creators could be eligible for up to USD$35,000 (~£25,733.21) a month based on the views of their reels under the Reels Play bonus programme. This feature, however, already exists within the TikTok community, through a service called the TikTok Creator Fund. 
Although the announcement marks their latest move to overtake the competition, investors are seemingly unenthusiastic about Facebook Reels with their stock dropping a further 2% on Tuesday.
Meta have been battling with TikTok ever since the Chinese-owned platform became the most downloaded app of 2021,with 1.9 billion downloads around the world - overtaking Instagram. Their growth hasn't stopped there, as research from Sensor Tower has revealed that in 2021 consumer spending on the social video app, including the iOS version of their Chinese localisation Douyin, reached a peak of USD$2.3bn (~£1.7bn) - up 77% YOY. 
The Zuckerberg-led firm has been struggling to keep up with competitors recently due to their focus on building the metaverse. It has been reported that their USD$10bn (~£7.35bn) spend on the digital world in 2021 has left them at a loss. The battle, however, isn't completely one-sided. According to Insider Intelligence, Facebook will reach 2.1 billion monthly users this year, in comparison to TikTok's 755 million estimate, suggesting that Meta still have a chance to come out on top.
Guan Data announce ¥280m (~£32.6m) Series C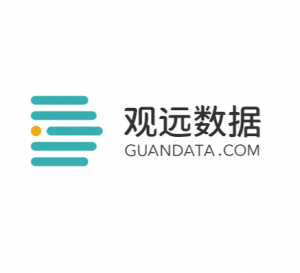 Next-generation data analytics platform, Guan Data, have announced the completion of their ¥280m (~£32.6m) Series C investment led by Tiger Global. The round received support from shareholders such as Sequoia China, Linear Capital, Xianghe Capital, and Unicorn Capital Partners. CEO of the China-based solutions provider, Su Chunyuan, has confirmed that the new investment will be used to enhance their intelligent analysis product, Matrix and improve their customer success programme, as well as focus on long-term development of customer and company relationships.
Established in 2016, Guan Data have now entered around 10 markets, including retail and finance, supporting enterprises such as Unilever and China Merchants Bank. The company doubled their revenue by 2021, and are hoping to grow further with their new investment.
Also in the news, Alloy Automation, a platform focused on connecting different e-commerce tools, have announced a USD$20m (~£14.7m) Series A led by a16z. According to Techcrunch, the capital has helped the startup secure their partnerships and expand their team. Alloy have raised as much money as they were worth a year ago after their USD$4m (~£2.9m) round.
Raydiant raise USD$30m (~£22.06m) in a Series B round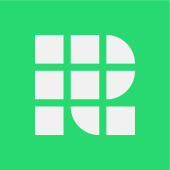 Management platform provider, Raydiant, have raised USD$30m (~£22.06m) in Series B, led by 8VC and Atomic Ventures. The new investment takes their total raised to USD$50m (~£36.77m), marking the San Francisco-based firm as the most funded company in the in-location experience management space. New and existing investors, Lerer Hippeau, Gaingels, Mark Wahlberg, Haveli, Illuminate Ventures, and XRC, supported the round.
Raydiant CEO, Bobby Marhamat, commented, "this investment lets us reimagine the in-store experience for brick-and-mortar, innovate our product roadmap, and scale our global team to move our business up-market to become a best-in-class solution for enterprise organisations."
The platform was established in 2017 and now has 4,500 customers across the globe. With a recent acquisition of Sightcorp, an AI software company, under their belt, Raydiant is "revolutionising the way brands interact with customers in-location through AI-powered analytics."
Also in the news:
- ID5 ID Integrated by COPE Group
- Silverbullet Supports RSMB to Enhance and Empower UK Broadcast Measurement
- Talon Group's Plexus Partners with Mediaplus Group to Drive Creativity & Innovation in OOH
E-CommerceFacebookFundingInvestmentMeta