Shareholders to Challenge Amazon at AGM; YouTube Pulls 9,000 Channels over Ukraine War Content
by Hannah Dillon on 25th May 2022 in News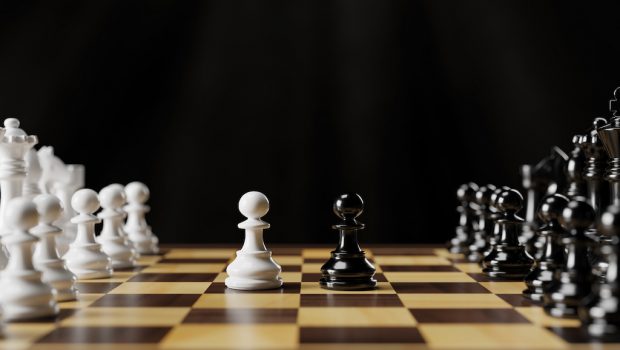 In today's ExchangeWire news digest: Amazon shareholders to challenge the tech giant on pay, tax, and working conditions at AGM; YouTube shuts down 9,000 channels with content relating to Russia's invasion of Ukraine; and Snap's stock declines as the tech sector slumps.
Amazon to face questions from shareholders on pay, tax, and working conditions
E-commerce giant Amazon will host its annual general meeting today (25th May), where it is expected that shareholders of the company will challenge its tax transparency, executive pay, working conditions, and how it handles employee unionisation, according to the Financial Times.
This week's AGM will be the first for Andy Jassy since he stepped up to the role of CEO in 2021, succeeding Amazon founder Jeff Bezos. The meeting poses a significant leadership challenge for Jassy, who is tasked with leading the tech giant through its more public challenges, including a 40% drop in the company's overall stock price earlier this year following a widespread tech sell-off.
The USD$1tn (£797.5bn) company has opposed all fifteen proposals submitted by its shareholders, the most it has faced at an AGM since 2010. Notably, former CEO Bezos, who now serves as the company's executive chair, controls 12.7% of the shareholders' overall vote.
Despite this, Amazon could be moved to change its policies and operations due to the strength of opposition from its shareholders: a previous strong but unsuccessful proposal from shareholders led to the company publishing an environmental impact report for the first time in 2019.
YouTube culls over 9,000 channels about Ukraine war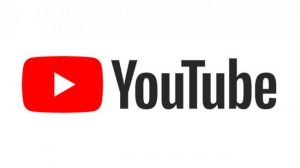 Video-sharing website YouTube has removed over 9,000 channels and 70,000 videos concerning the war in Ukraine for violating the site's content guidelines, reports The Guardian. Some of the videos removed have referred to Russia's invasion of its neighbouring country as a "liberation mission."
Whilst the country has cracked down on other tech giants, such as Facebook and Twitter, YouTube remains live in Russia, where it maintains around 90 million users. Despite hosting content opposing the Ukraine war and removing pro-Kremlin content that has violated the site's terms of use, including its major violent events policy, the platform is yet to be suspended or shut down.
Since Russia invaded Ukraine in February, YouTube has continuously removed or suspended channels relating to the conflict, including channels associated with the Russian Ministries of Defence and Foreign Affairs, and that of pro-Kremlin journalist Vladimir Solovyov. The platform has also placed a global ban on channels associated with Russia's state media, including Sputnik and Russia Today.
Neal Mohan, YouTube's chief product officer, commented, "We have a major violent events policy and that applies to things like denial of major violent events: everything from the Holocaust to Sandy Hook. And of course, what's happening in Ukraine is a major violent event. And so we've used that policy to take unprecedented action."
Snap stumbles as tech stocks sink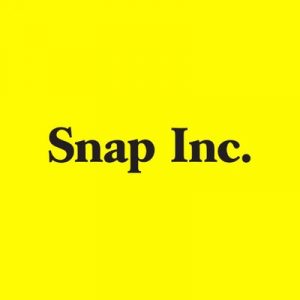 Stocks for tech companies across the sector fell Tuesday (24th May) as investors continue to ditch stock in companies that thrived during the Covid pandemic, reports The Wall Street Journal.
The sector-wide drop follows a profit warning from Snap, whose shares slipped by USD$9.68 (£7.72), a 43% drop to USD$12.79 (£10.20). While Snap's stock price has been on a downward trajectory for months, having tumbled by 85% since reaching an all-time high in September, this recent fall marks the company's largest percentage decline in its history and has led Snap to publicly warn that it would reduce its spending and hiring on Monday (23rd May).
Tech companies who saw their stock drop on Tuesday include Google-parent Alphabet Inc., which fell by 5% to USD$2,119.40 (£1,690.37), Meta Platforms Inc., which slipped by 7.6% to USD$181.28 (£144.58), and Roku Inc., which dropped by 14% to USD$79.16 (£63.14). Twitter, whose board recently agreed to sell the company to billionaire Elon Musk, saw its shares drop by 5.6% to a price of USD$35.26 (£28.52).
Some analysts suggest that Snap's warning could mean that advertising spending has peaked, with City Index senior financial markets analyst Fiona Cincotta commenting, "It tends to be one of the first areas where businesses cut back when they do start to make cuts when times get tough.The fact that we're seeing that now is really striking because the situation is deteriorating so rapidly for businesses and for the broader economy."
Also in the news:
- Google Integrates with Lotame's Panorama ID for Data-Rich Addressability
- Smart & Global Data Resources Bring Next-Gen Privacy-Safe Targeting to the Nordics
- IAS - Australian Viewers Prefer the CTV Ad Experience Over Linear TV
AmazonBig TechRussiaSnapchatStreamingUkraineYouTube