The Really Not So Different Worlds Of Programmatic Display And Search Advertising
by Ronan Shields on 2nd Apr 2014 in News

Rebecca Muir, Quantcast, product marketing lead, shares some of her insights on how the worlds of programmatic display and search are starting to merge.
Not so very long ago, display marketers and search marketers were typically very different people and certainly did very different jobs. But now it seems that's changing. Having worked in digital marketing for eight years, holding roles at Google, Mindshare and most recently Marin Software, I've watched the worlds of display and search become more and more similar over the last couple of years.
Having recently joined Quantcast, I'd like to share a few observations about the similarities, differences and lessons both sides can learn from how the respective sectors are evolving and converging.
First I'll get the stereotypes out of the way.

Historically, the perception was that display buyers were well versed in understanding audiences and negotiated targeted CPM (cost-per-thousand impressions) buys from publishers and that their natural habitat was glamorous restaurants where they were wined and dined by publishers seeking repeat ad bookings. Search marketers, on the other hand, were mathematical and analytical and could typically be found eating homemade sandwiches for lunch, at their desks, whilst poring over the latest all-important spreadsheet.
Advertisers' digital budgets used to be separated into "display" and "search," and the teams responsible for each channel remained largely separate. Different sectors, different animals even. But the explosion of real-time and social advertising has created a shift in the media landscape—and it has wide-reaching implications for our entire industry. But how can advertisers and agencies make use of the skills honed by search marketers to improve the performance of display advertising? To find out, I picked the brains of some industry friends I've made over the years who are experts in search and RTB.
Bidding and targeting
Back in the day, the price of display advertising was predominantly negotiated before the campaign went live, with buyers negotiating CPM rates directly with publisher sales teams based on the publication's audience demographics. But the rise of ad exchanges has meant that display ad impressions are now commonly bought in real-time with algorithms calculating the bid price per impression based on the audience profile of the individual about to view the ad. This was a big change for the people working in the world of display advertising, as they had to learn how to build audience targeted campaigns with structures not unlike those seen in a search account.
While chatting with Andrew Harries, head of performance at OMD UK, he told me that "people who have worked in paid search make great RTB marketers. They are more familiar with granularity and complex optimisation compared to traditional display buyers". This certainly explains the recent trend of search folks migrating over to RTB teams.
One could argue that the rapid evolution of display advertising into RTB has left search advertising lagging behind. This is a thought that Darren Bentley, head of performance Media at MoneySuperMarket, shared with me: "Display advertising is now bought in real-time using customer level intent signals, whereas search bids are updated once a day with the quality of the bid decision varying based on the attribution model used. The inability to surface disparate first party audience data at scale within the search bid decision, which is now standard within programmatic display, is where for me search lags behind display".
Colin Schabort, head of social biddable at Mindshare, told me that "the rise of data management platforms (DMPs) has influenced the development of RTB as they have facilitated the use of more than just first party data in the bid decision-making process". This is an area where search is far behind, with very limited second and third party data integrations possible.
Something that really interests me is whether or not Google is going to embrace RTB and targeting technology—and if so, when? Enhanced Campaigns and RLSAs (re-targeting lists for search ads) both launched last year and are most definitely Google's first tentative steps into facilitating audience based buying of search advertising.
MoneySuperMarket's Darren Bentley told me that "RLSAs are a move in the right direction to help search become more like RTB display", but he sounded a cautionary note that "there's a lot more to be done before search can compete with RTB display from a real-time audience targeting and optimisation point of view. I can't easily plug CRM data into RLSAs, for example, to steer bidding via data that Google can't necessarily collect in an RLSA tag, but is absolutely vital in understanding potential customer value at the point of search".
Mindshare's Colin Schabort wants to see a "move towards a 'word-cloud' buying model [in search] rather than the traditional keyword-specific buying model". This would involve combining performance data from similar keywords and mixing this with real-time audience data in order to calculate a bid based on not just individual keyword performance data but audience data too.
Path-to-Conversion Reporting
Search marketers have been trying to understand the relative value of advertising on brand, product and generic terms for years. More recently, this has shifted to seeking visibility of the customer's path-to-conversion and looking to attribute credit for a sale across the path-to-conversion. However, attribution models used in search marketing are nearly all based on last click, failing to distribute credit to any ad other than the one clicked on prior to conversion. Display marketers have understood the value of a view for years and are now moving away from a last-touch model. They are looking at ways of assigning credit to ads that drive consumers to a website that they have never previously visited as well as giving credit to the ad seen immediately prior to conversion. However, there is still "lots of work to be done with view tags to make post-view attribution more robust", suggests Colin Schabort.
OMD UK's Andrew Harries finds it interesting that "search and display teams all too often run attribution models in silos". He feels that the industry will benefit from "further data integration with DMPs which hold attributed, de-duplicated conversion data and are capable of plugging into buy-side platforms resulting in more informed, holistic buys". Colin Schabort notes that "today, more factors are influencing sales compared to the past, and these influencing factors need to be understood in a multi-channel view including both on and offline activity".
Once, the worlds of search and display were hopelessly divided. However, over the last year or so we have realised that far more unites than divides us and that both sides can learn a great deal from one another. Here's to greater cross-pollination in the future!
With thanks to:
Darren Bentley – Head of Performance Media, MoneySuperMarket
Andrew Harries – Head of Performance, OMD UK
Colin Schabort – Head of Biddable Social, Mindshare
Click here to follow Rebecca Muir on Twitter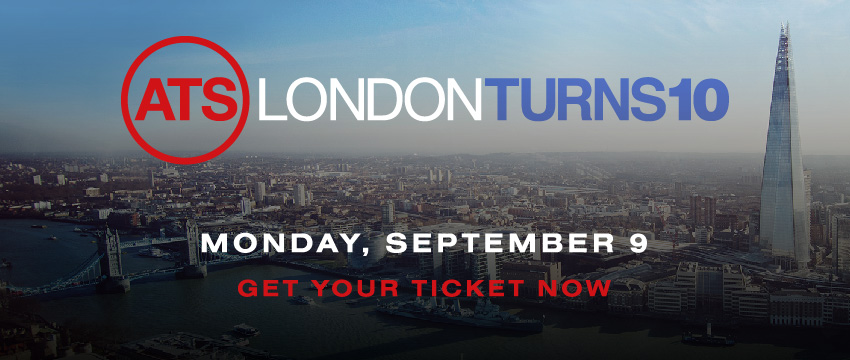 TagsDisplay