Brazilians Adoption of AdBlockers; GDB to Expand to Latin America
by Gabriela Stripoli on 1st Feb 2016 in News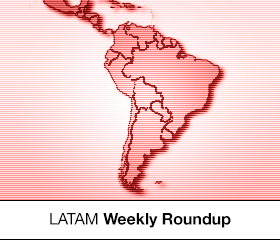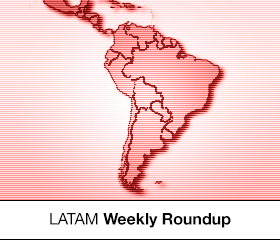 This week's LATAM RoundUp brings the news that 64% of internet users in Brazil have adopted ad blockers; Global Data Bank (GDB) reveals its revenue goals for 2016 in Brazil; and the Brazilian government announced the second stage of public consultation for its Digital Law, Marco Civil da Internet.

Brazilian data about ad blockers
The vast majority of internet users in Brazil have admitted supporting ad blockers due to "annoying advertising": 64%. The local data was revealed in recent research by Teads and Research Now.
Among the Brazilian internet users who have downloaded ad blockers, eighty-five admitted to do so in order to get rid of pop-ups; whereas 75% believe that any kind of advertising that does not allow people to skip it or close it are invasive and annoying. They also name mobile ads worse than those on desktop.
According to the study, 46% of Brazilians affirm that what drives the use of ad blockers is 'intrusive ads', naming pre-roll as the most annoying kind of advertising. In other places in Latin America this number is even higher: 57% of the Argentinians consider pre-roll campaigns annoying. Argentinians also consider native ads acceptable, with only 13% pointing to this kind of campaign as intrusive.
Yet, the study also reveals that most of people wouldn't install the adblocker if the publishers allowed them to close de ads.
Global Data Bank's goals: Latin American expansion of its affordable data platform
One year and a half after launching its beta operations with clients and partners, Global Data Bank (GDB) reveals its revenue goals for 2016 in Brazil: between BRL$12m-$16m (approximately £2.1m-£2.8m). Also, expanding to Latin America and the United States are among short-term goals of the recently founded company.
The expansion should start this year, driven by the current clients — multinational companies with international operations.
In an interview with Karen Ferraz of ExchangeWire Brazil, Marcelo Pincherle, business director, GDB, says that the local scenario is pressuring the sector to rethink investments, cut expenses and be more precise in the marketing goals.
Given that, the company's main goal is to offer a cheaper platform when comparing to other data providers, charging 5% of data activation, in a business model in which clients pay per usage. "This cost is only possible because we can integrate our service into the entire user behaviour, from the very beginning to the end. Reducing this will allow companies to use data for all their campaigns. Currently, you have to pay to a lot of intermediaries, and this is too expensive", said Pincherle. According to him, there were 11 billion data transactions in GDB's platform in November.
The full interview is available on ExchangeWire Brazil (in Portuguese).
Brazilian Digital Law in public consultation
The Brazilian government announced the second stage of public consultation for its Digital Law, Marco Civil da Internet. The text is available online and the government will collect comments online until 29 February.
Personal data protection and private communications on the internet are part of this stage. Therefore, some gaps in the current law that affect the ad tech industry are likely to be addressed, such as requirements for companies to provide user data to the Brazilian authorities. Last year, an interpretation of this paragraph caused Brazil to ban WhatsApp for almost one day as the company did not comply with requests to disclose data for a police investigation.
There are also other important parts of the legislation open to the public: network neutrality and its exceptions, which will impact how internet providers deal with their data — as well as some online apps.
The Digital Law was written in 2009, approved in 2014, and now is going through the process of refining and final approval.
This text was edited in 02/02/2016 to correct a misinterpretation of Teads and Research Now Data.