Brazil's Digital Ad Market to Grow by 12%; Isobar Debuts in Mexico
by Gabriela Stripoli on 14th Mar 2016 in News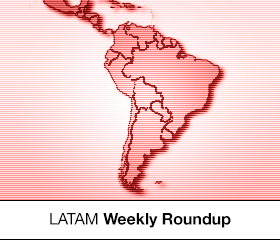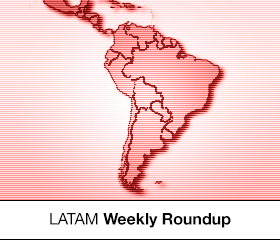 Latest news of Latin America: the numbers of the Brazil market, expected to grow by 12% in 2016; Dentsu Aegis' acquisition in Mexico that brings Isobar to the country; JWT's new leadership for the Americas, coming from LATAM, to be the head of the group's brands in the entire continent; and Predicta's contract that puts the company's tools close to small ecommerce shops.
IAB Brazil: digital ad market to reach R$10.4bn
Digital ads show their strength in an unstable economic scenario in Brazil. According to IAB Brazil's forecast, the market is expected to reach R$10.4bn (£2bn) by the end of this year, which represents a growth by 12%, compared to R$9.3bn (£1.83bn) consolidated in 2015.
The numbers are part of Digital AdSpending report, requested by the local IAB to comScore.
The Brazilian digital ad market is formed mainly by search, which accounted for R$5.1bn in revenue, followed by display and social media (R$3.1bn, or £611m) and video (R$1bn, or £197m).
"Despite the economic instability, we believe that digital marketing will follow the double-digit growth in the following years. Mature markets, such as the United Kingdom and the United States, are good examples of the digital conquering even more space in the marketers' budget in crisis moments", said Andre Izay, president, IAB Brazil, commenting the report.
Dentsu Aegis Network acquires Mexican agency
Dentsu Aegis Network acquired Flock Advertising, a digital full-service agency in Mexico. The operation allowed Dentsu to launch Isobar in the country — reinforcing the goal to achieve 100% of its revenue coming from the digital sector until 2020. The value of the acquisition was not disclosed.
The company will operate under the name 'Flock — linked by Isobar', backed by Isobar's resources.
Last year, Flock was named one of the most effective ad agencies in the world by the global ranking Effie Effectiveness. It was founded in 2009 by Sebastian Tonda and Mario Nissan, growing its presence to 142 employees in their HQ, in Mexico City. Its portfolio includes big brands such as Dominos Pizza, Jose Cuervo, Nike, Coca-Cola, and American Express.
JWT names new CEO for the Americas
The agency JWT named Stefano Zunino, head of operations, LATAM, as the new CEO for the Americas.
Zunino has been in JWT for 11 years, joining as CEO in the Brazilian unit. In 2014, he was the leader in unifying the operations in the country and in the region, getting the highest position in Latin America.
As CEO for the Americas, he is now responsible for all the group's brands in the continent: JWT, Colloquial and Mirum.
Predicta closes deal with Mercado Shops
The Brazilian company Predicta, which offers a set of tech tools to digital marketing, announced a deal with MercadoShops that will put its services close to small online retailers in Brazil. MercadoShops is a unit of the Latin American giant Mercado Livre, in which individuals and small companies can create their own ecommerce.
With the deal, Predicta's app marketplace can be used by MercadoShops' users. They offer analytics and other data tools to enhance purchases, based on user behaviour and browsing patterns. "They will have access to accurate information, bringing useful data that can't be interpreted easily and can make a difference in their ecommerce", said Henrique Paulino, manager, Predicta.