DMEXCO 2016 to Have a Brazilian Pavilion; SmartClip to Grow Video Programmatic Revenues in Brazil
by Gabriela Stripoli on 27th Jun 2016 in News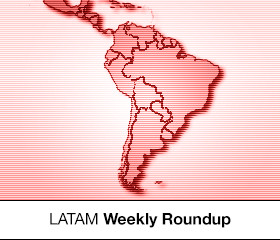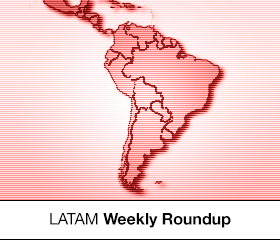 In this week's LATAM RoundUp: DMEXCO will have its first Brazilian pavilion, with IAB Brazil and Mobile Marketing Association already confirmed in the event; SmartClip should grow programmatic video in Brazil so that they represent 30% of local revenues this year; Instagram reveals numbers of their user base in Brazil.
DMEXCO will have a Brazilian pavilion in 2016
DMEXCO will have a pavilion dedicated to Brazil for the first time this year. The announcement was made by Frank Schneider, Christian Muche, DMEXCO main organisers, and Celeny da Silva, Brazilian partner, during a meeting in Cannes.
According to Celeny, the goal is to help Brazilian players who aim to expand their operations internationally through partnerships and deals with American and European ad tech companies. They did not disclose a target of Brazilian participants, but 50,000 people from 90 countries are expected in the event, which happens in September, in Cologne, Germany.
IAB Brazil and Mobile Marketing Association Brazil are confirmed for the event. Softer (Association for the Excellence of Brazilian Software) and the Abradi (Brazilian Association of Digital Agents) will lead the selection of companies that will take part in the event.
SmartClip: programmatic video revenues to jump from 5% to 30% in Brazil
Brazil is a strong market for video advertising, in which TV still plays a great role for the audience. SmartClip bets on that: the company has partnered with LG, Philips, and Samsung to sell the inventory on SmartTVs in the country. Pieter Van Den Bergh (pictured left), video programmatic consultant, SmartClip, spoke to ExchangeWire Brazil about the local scenario — he expects that the company's programmatic video revenues, which represented 5% of the total in 2015, will represent 30% this year.
"More than 20 brands are using SmartClip solutions in Brazil in their digital video strategies, thanks to a growing demand for programmatic trading pushed by agencies and advertisers", said Van Den Bergh.
This way, brands start dealing with automation with other partners, lowering barriers and any resistance they had against it. "I believe the path [to evolve the local market] is in growth of knowledge and experience working with it: being open for change and openly searching for more information on the topic. It is important to accept that automation will not increase results by 100% in a day. The challenge remains to improve results, step by step, but also focus in effectively managing your campaign."
He recognises that the Brazilian players are "definitely discovering all the opportunities of online video", but they still have to evolve. He admits that sometimes they need to explain to agencies that the online world is bigger than just Google and Facebook, and requires planning. "Finally, the fact that you can measure a lot of KPIs in online advertising does not mean that you have to optimise them all. You have to focus in how to apply the right format and the right strategy to your goal."
Instagram: 35 million users in Brazil
Instagram revealed their official recent numbers worldwide, and Brazilians are their second-biggest audience. The user base reached 35 million people, only behind the United States. Since January, the social network achieved a million new users in the country per month. In total, they have 300 million daily users.
TagsDisplay