Mcommerce Grows by 70% in Brazil; Teads Hires Former Facebook Executive in LATAM
by Gabriela Stripoli on 26th Sep 2016 in News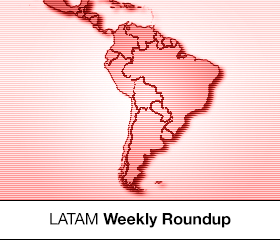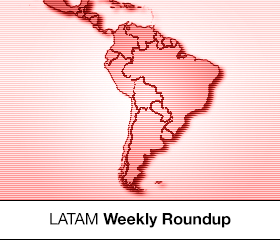 This week in the LATAM Roundup: a Criteo report shows that purchases on mobile devices have already grown by 70% in Brazil this year, with Healthcare & Beauty as the top-ranked sector; Teads appoint Fabricio Proti, former Facebook, as executive director in Brazil; and, finally, Zoomin.tv boosts its local team with several new hires to sustain their revenue growth by 86% in H1.
Mobile commerce grows by 70% in Brazil in 2016
Using mobile devices for online purchases grew by 70% from January to June in Brazil, according to the 'H1 2016 Mobile Commerce Report', by Criteo. Eighty-three percent of those transactions in Brazil are made using smartphones, representing a 14% increase, compared to the same period last year.
Looking at the sector of products, Healthcare & Beauty is the most popular: 25% of all purchases, followed by Homeware and Fashion. According to the report, the mobile sales of fashion items has been growing steadily and should occupy a higher position in future rankings. In the year-by-year comparison, Healthcare & Beauty and Homeware grew by 32% and 18%, respectively; whereas Fashion accumulates a 39% growth, compared to prior mcommerce reports.
Fernando Tassinari, general manager, Criteo Brazil, emphasised that it's evident how important mcommerce and mobile devices are for the retail market in Brazil. Therefore, brands and sellers should focus their strategy on creating engaging and transparent experiences for their customers. He expects that the winning brands in mobile will gave a considerable advantage in the entire sector.
Teads appoint new executive director in Brazil
Teads announced Fabricio Proti as their new executive director last Thursday (22 Sept). He will be responsible for leading growth in the country, given the high expectations of the mobile video market in Latin America. According to Proti, one of his main goals will also be helping Latin American players to understand and learn about programmatic media and interactive videos.
Port has 17 years of experience in video and digital marketing. He was brand developing head at Instagram just before joining Teads, where he was one of the main responsible team members to launch and market Instagram in Latin America. He was also part of the founding team of the local headquarters of Facebook Brazil, as sales & ad director, supporting the commercial department.
"We're excited to have someone with consolidated experience in the industry now joining Teads", said Eric Tourtel, VP Latam, Teads.
Zoomin.TV Brazilian team new hires
The branded video broadcaster Zoomin.TV keeps expanding its teams in Brazil as part of the strategy keep a strong growth for the company. Zooming.TV is now in its fifth year in Brazil. In the first half of this year, the local revenue grew by 86%.
Alexandre Fugulin Ache joins the company as content & YouTube manager. The executive has experience working for the Brazilian TV broadcaster Rede Bandeirantes de Televisão and the independent film maker Hypernova Biomes.
Zoomin.TV's YouTube operations also have new leads: Susy Madrigal and Laura Dourado, both from Bandeirantes Communication Group, a media group from Brazil which controls TV broadcasters, radio stations, newspapers, and websites.
Finally, Giulianno de Lollo, ex-Samba Ads and iThink, and Victor Venturini, ex-Melt DSP, join the ad operations team. Ana Karla Cunha, formerly at Vevo and Samba Ads, and Sandra Agopian, coming from the Brazilian bank Bradesco, are now part of client managing teams.