Latin America Reaches 3% of Global Programmatic Market; AppNexus Partners with Tail
by Gabriela Stripoli on 14th Nov 2016 in News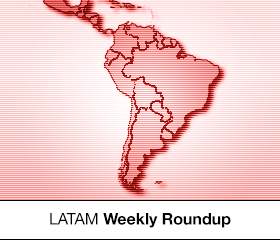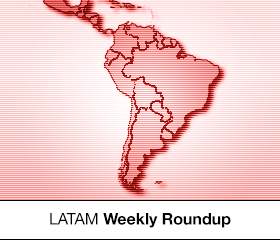 This week's LATAM Roundup brings the highlights of 'State of Programmatic Media in Latin America', a study by comScore and MediaMath that heard 52 local market leaders and forecast growth by 10-35% in the Brazilian and Mexican markets; AppNexus will use TailTarget DMP data in their solutions in the region; and, finally, details of Teads and Brazilian publisher group Abril, which expand their deal to another format.
Latin America reaches 3% of global programmatic market
Even with solid growth over the past couple of years, Latin America represents only 3% of the global programmatic market. The data comes from the study 'State of Programmatic Media in Latin America'. The report made by comScore was requested by MediaMath based in 52 interviews with leaders in Mexico, Colombia, Argentina, and Brazil.
The study also forecasts the Latin American programmatic market growing until the end of the year, but unequally. Until 2017, Brazil's and Mexico's growth rates are between 10-35%, whereas in Colombia the increase should be between 15-20% and, in Argentina, 15-20%.
According to the study, global players operating locally contributed directly to the evolution of the Latin American market, providing skilled teams, support, and local inventory. The study considers that the relevant automation in the ad industry started mainly two years ago, in which training and investment from those companies had an important influence.
Below, the reports' main takeaways:
- Lack of skilled workforce and transparency about deals are the main blockers to adopt programmatic among advertisers, agency and publishers. On the other hand, the relationship between ad agencies and ad tech providers are the facilitators.
- The programmatic industry is growing in Latin America, but the market still isn't aware of this growth. There is a lack of digital marketers skilled to work with automation.
- Not only a lack of understanding inhibits new contracts, but also mistakes about definitions and approaches make brands hesitant in signing in new contracts. Other factors contributing for it are: bad quality inventory, bad ad position in the page, and low cost (as in low CPM and remaining inventory). There is also an overestimation about programmatic purchases.
- Publishers are developing their automation approaches with the help of DSPs. The study highlights a main change in this side of the market.
- Just a few advertisers use first-party data to guide their campaigns. Overall, the reason for that is a learning curve about data and its use.
- Good use of second-party data is even more hard to find in the Latin American market, being a concept used mainly by ad tech providers. Third-party providers are seen as a big opportunity and have been developing fast.
- The strong providers brands in the Latin American scenario are MediaMath, DoubleClick Bid Manager, and TubeMogul.
Tail and AppNexus partner in LATAM
DMP Tail Target and AppNexus announced a partnership to deliver joint solutions for digital media in Latin America. Data from 400 million profiles in all of the region will be used in AppNexus' DSP, SSP, and adserver.
"With more accurate behaviour targeting, advertisers will be able to define the best tactics to reach their customers and publishers can have better offers, aligned to market demands", said Paulo Planet, COO, Tail.
On AppNexus' side, the main positioning with the partnership is around efficiency and better results for their local clients. "Custom audience data, for example, gives to the publisher the capacity of amplify the monetisation of their inventory, meanwhile agencies and advertisers see more efficiency to their campaigns", said Patrick Casal, director, AppNexus Latam.
Teads and Grupo Abril expand video deal
Teads and the Brazilian publisher group Abril expanded their deal; and now the media giant is increasing native video purchases with Teads with inRead formats.
The format was created by Teads, inserting video pieces in the middle of editorial text content. The deal will insert more videos special in mobile, using live streaming, vertical, and 360º media.
"Any video made for internet or TV can be easily adapted so it can create an immersive experience with the audience. This is the kind of interaction that captures the attention [of the reader], therefore it can enhance the performance of the campaign", said Tiago Afonso, CMO, Abril Group. He says the campaigns in this format have viewability rates higher than 80%