Black Friday Expected to Have Reached £470m in Sales in Brazil; Abril Group Acquire Stake in Guiato
by Gabriela Stripoli on 28th Nov 2016 in News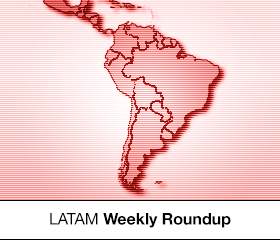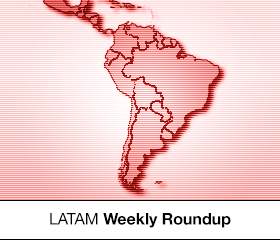 In this week's LATAM Roundup: Black Friday is growing to be the most important date for e-commerce in Brazil, expected to reach £468m in sales this year with big investments from publishers and ad techs; Abril Group have acquired stake in Guiato's Brazilian operations, also investing in other local digital business to keep moving from a media publisher company to a marketplace platform; and, finally, Teads Brazil's two new hires in the marketing department – now with three former-Facebook execs on their team.
Brazilian Black Friday: The most important date for e-commerce
Retailers and e-commerce companies in Brazil are expecting to have had more than R$2bn (£468m) in sales during this year's Black Friday, according to a forecast by Camara E-net. If this forecast is confirmed, the sum would be 342% higher than a regular Friday's sales — setting up good expectations for the holiday season, despite the unstable Brazilian economic scenario.
Mercado Livre, local auction and retail website, have invested in Black Friday the equivalent of their monthly budget for online campaigns. "Last year, we had a 160% year-on-year growth in our marketing investment for the Black Friday. The result was a sales increase by 244%, compared to 2014's numbers. Black Friday is an American date, but it's important date in the Brazilian market too, it's here to stay. Brands should invest to show what they can offer in this period", said Daniel Aguiar, marketing manager, Mercado Livre, in an interview with ExchangeWire Brazil.
Aguiar says that the company have already increased their net revenues by 60% in 2016. Since November, their business branch (Mercado Livre Publicidade) has been offering a special package of their inventory especially for Black Friday ads. They claim to have 40 million unique visitors to their website, 100 purchases per second, and 4,000 search queries per second, according to their DMP platform. Their Black Friday offer takes into account user behaviour when browsing their website, reaching them with native ads.
For Criteo, on the other hand, Black Friday should boost e-commerce in the second semester by 24% in Brazil, according to their own measuring. Criteo have been emphasising the cross-device approach for the date.
"This year, during Black Friday, we kept seeing the increased importance of mobile, both for browsing and apps, for the conversion and sales path. The mobile environment is strong also when it's considered in a cross-device strategy, which identifies the same user both on desktop and smartphone", said Fernando Tassinari, general manager, Criteo Brazil. He mentions that brands that adopted multichannel strategies have seen an increase of 200% in their average ticket during 2015's Black Friday, compared to the average in November 2014.
Adsmovil Brazil also have great expectations for Black Friday. The mobile ad tech company should end November with 70%-80% more campaigns than the same month, last year. "For most advertisers, we've already started launching Christmas and Black Friday campaigns, and the physical activation has been our differential in thimble market. We use geolocalisation to map the consumers and target them close to the store, using rich media ads", said Leila Borges Guimaraes, country manager, Adsmovil Brazil.
"It's a great pilot for Christmas, with an increased revenue. Today, any online website has at least 50% of their audience on mobile platforms. This can't be ignored, and what to do with it: it's a small, different platform, depends on connectivity, it's possible to be geolocalised. This brings a series of new possibilities", said Guimarães.
Abril Group acquires stake in Guiato and NerdMonster Digital Retail
The Brazilian publisher Abril Group have bought stake in the local operations of Guiato, web and mobile e-commerce platform to physical retailers. The German company has had a local team in Brazil since 2012, and have since then accumulated 2,000 clients in the country.
"We have been searching innovation in our operations. Our deal with Guiato is another step towards our business model, from a media company to a marketplace", said Walter Longo, president, Abril Group, in a statement.
Abril Group also announced a stake in NerdMonster Digital Retail, a local company specialised in BI and virtual reality for retailers. Their solutions will now integrate Abril Group's portfolio. They have been investing in e-commerce the past year, including the announcement of GoToShop, a marketplace built in partnership with the retailer CNova and the subscription club GoBOX.
Teads' two new hires in Brazil
Paulo Itabaiana is the new commercial director for Teads Brazil. Itabaiana has years of experience in local publishers, such as Estado Group, RBS Group, as well as with the TV broadcaster Globosat and Facebook.
He will be responsible for leading the team with great expectations, due to the exponential growth of mobile ads and video ads in Latin America.
The video ad tech company have announced a new name as ad tech marketing manager: Ana Nobre. She will be responsible for global projects of communication in Latin America. Nobre is a known name in the ad tech scenario, having worked for Facebook and the local publisher Terra Networks.
With Itabaiana and Nobre, Teads have now three former Facebook team members in their Brazilian team: alongside Fabricio Proti, who has been working as executive director since September.