UK Ad Spend Grew 4.2% in Q3 2016 Despite Brexit Vote
by Lindsay Rowntree on 7th Feb 2017 in News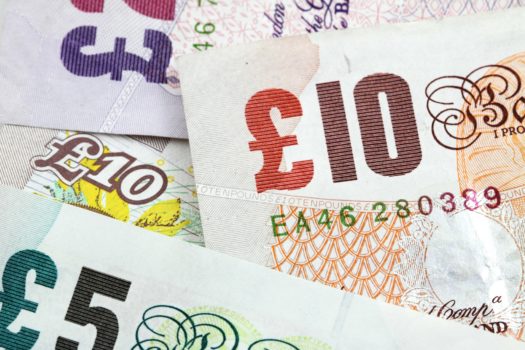 On 31 January, the Q3 2016 AA/WARC Expenditure Report results were published, showing a rise of 4.2% in UK ad spend year-on-year – a total of £5.14bn over the quarter. Ad spend is also predicted to grow 3.2% in 2017. Headline growth was driven by a 15.3% increase in internet spend, in turn boosted by a growth of 45.6% in mobile spend.
Other notable increases in UK ad spend came from digital out-of-home (DOOH) and TV, seeing a growth of 24.7% and 1.4%, respectively. While the growth in TV may seem fairly paltry, when compared with DOOH, the increase came from a record high in the equivalent 2015 quarter, when the UK hosted the Rugby World Cup. TV also starts from a much higher base, with 2016 spend estimated to be £5.35bn versus outdoor's total of £1.1bn.
Another notable increase in 2016 has been digital radio ad formats. With no spend for this format recorded in 2014, it saw a 31% rise from £20m to £27m in 2016, versus 2015, and is expected to grow a further 20% in 2017.
Significantly, the overall growth in year-on-year ad spend occurred, rather surprisingly, in the first full quarter after the vote to leave the European Union. The short-term impact of a Brexit vote was expected to be damaging; and even seven months after the vote to exit the EU was decided, analysts and industry experts are still debating on what the true short-term and long-term impacts will be on the state of advertising in the UK. However, one can look positively on the fact that, even with the post-Brexit uncertainty in the months following the referendum, it was very much business as usual.
ExchangeWire hear from industry experts their views on the results of the AA/WARC expenditure report.
Consumer behaviour drives innovation and, therefore, growth
"The reason behind media investment growth is platform innovation, driven by consumer behaviour. It's no surprise to see mobile continuing to dominate, given it's the preferred platform for internet access across most audiences and regions. In other media, we are seeing growing investment where platform innovation is offering new opportunities for advertisers to reach their audiences in effective and efficient ways. In out of home, better use of data is informing the delivery and targeting of media, coupled with a large investment in digital screens, providing many more opportunities for advanced media and creative targeting. It's a big pull for investment into a high-impact channel. Similarly, the rise of data-fuelled TV execution and more advanced analytics is creating more flexibility in the approach to TV targeting and delivery. This is increasing interest from advertisers who might have previously discounted traditional TV routes. With our understanding of consumers and platform advancements now in place, the final key to confidence in media as a whole – and resulting investment – is reliable and consistent measurement. As an industry, it's vital that the media industry cracks this to ensure advertisers have the assurance they need to maintain and grow budgets."
Celine Saturnino, Chief Commercial Officer, Total Media
Industry challenges will take centre stage to ensure growth continues
&#822With 2017 set to be the year that internet ad spend accounts for over 50% of all ad spend in the UK (with an estimated 14.4% growth in 2016), the focus on native advertising will also continue to grow. These figures show that despite the number of challenges the online advertising industry is facing, it remains a vitally important part of the advertising ecosystem. Throughout 2017, and into 2018, we expect to continue to see a growth in mobile, as well as a significant growth in native. As brands begin to understand the impact of key industry issues, such as ad fraud and viewability, the demand for a transparent relationship with suppliers – including agencies and ad tech companies – will increase to ensure that the effect of these issues on ad expenditure will continue to be minimised."
Ally Stuart, Strategy Director, Sharethrough
The industry must protect mobile growth
&#822Mobile ad spend has continued to grow at an impressive rate – representing a significant portion of the overall growth in ad spend – with an estimated growth of 45.9% in 2016, and a predicted growth of a further 26% in 2017. For mobile display advertising, 2016 was an exciting year, with mobile ad spend exceeding desktop for the first time. As marketers continue to gain confidence in mobile advertising, it is important that the industry protects this growth from the threat of mobile ad fraud. Over the next year, there will be an increasing number of companies within the value chain looking to provide solutions that eliminate fraud pre-bid, rather than providing post-campaign make-goods and refunds. We should also see the importance of context, environment, and audience segments being key focus points for mobile advertising as the industry continues to develop."
Gavin Stirrat, Managing Director, Voluum