60% of Argentinian Digital Agencies Expect Growth in 2017; Ogilvy Brazil Have a New President
by Gabriela Stripoli on 20th Mar 2017 in News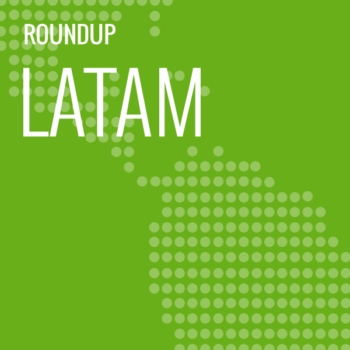 In this week's LATAM roundup, three stories: more than half of Argentinian digital agencies are optimistic about their financial results this year, according to a local survey by Interact; Ogilvy Brazil appoint Fernando Musa as their new president, after 20 years being led by Sergio Amado; Predicta and YContent close deal that makes YContent's video portfolio available through Predicta technologies.
60% of Argentinian digital agencies are optimistic about the market
According to research by Interact, the Argentinian Association of Digital Agencies, the local market has a positive impression of the industry in 2017: 60% of surveyed professionals forecast positive results by the end of the year, with uninterrupted growth, despite a surrounding changing environment.
Of all businesses, social media, lead generation, and media buying are expected to lead the increase in the sector, cited by 50%, 43%, and 40% of interviewees, respectively. According to Interact, the optimism has another cause: a constant feeling of an emerging market which has "always something to learn, something positive".
Additionally, companies that don't usually invest in advertising, communication, or marketing are finding in the local digital industry ways to reach their consumers — opening opportunities and spreading a positive environment in the industry leaders.
Ogilvy Brazil have a new president
Fernando Musa was appointed last week as Ogilvy & Mather Brazil's new president, after Sergio Amado left to be chairman of the agencies part of the group. Amado had been in the position for 20 years.
Musa has a lot of internal experience in the company: he joined in 1995 as an account executive. The change in the presidential role was announced by John Seifert, CEO, Ogilvy, and Sérgio Amado treated the succession as something natural and even expected.
"Musa was formed inside Ogilvy, where he has been working for the past 21 years. He helped to build what the agency is today in Brazil, with awards and some of the best advertisers in the country as clients", said Amado.
Predicta and YContent close video deal in Brazil
The Brazilian ad tech company Predicta has closed a deal with video ad platform YContent, whose main product allows publishers to attach video to any form of content on websites. The deal established that Predicta will offer YContent portfolio, being able to activate more than 100,000 videos of national and international producers, broadcasted to 40 million monthly unique users.
"Our union with YContent reinforces our growth strategies to become the biggest digital media player in Brazil. We are putting together our solutions for mobile and desktop environments and YContent's video resources", said Guilherme Mamede, VP, new business, Predicta, in a statement.
Predicta have been investing heavily in their expansion and portfolio rearrangement since September last year, when they announced a stronger presence in programmatic media technologies. According to Mamede, this is the company's main goal for 2017.