IAB Brazil Warn Industry About Brand Safety; Big Brands Expect Programmatic to Grow by 30%
by Gabriela Stripoli on 18th Apr 2017 in News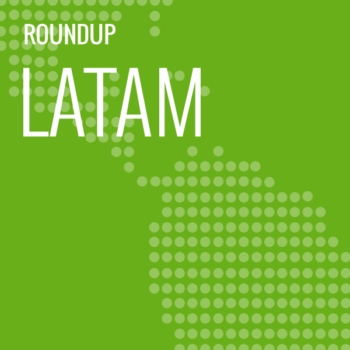 This week's LATAM Roundup brings the following stories: IAB Brazil's manifesto about brand safety asks the industry to talk more about context for digital ad campaigns; Leaders of big multinationals in Brazil expect programmatic to grow between 20% and 30%; and, finally, speaking to the digital industry, Nizan Guanaes, CEO, DM9DDB, and one of the most recognised professionals of the Brazilian market, questions the ad tech market but highlights that digital technologies and offline advertising should find a balance to complement one another.
IAB Brazil publish manifesto about brand safety
During IAB's Branding & Performance seminar, last week in Sao Paulo, Cristiano Nóbrega, president, IAB Brazil, launched a manifesto in which he asks the digital industry to discuss brand safety.
"It is necessary to take action to ensure an ideal environment for the advertiser", said Nóbrega, despite acknowledging that attention to appropriate context in advertising campaigns isn't a new topic in the industry. He read a manifesto, in which IAB Brazil highlight the importance of discussing the topic more intensively. "This is how we do good for our area: by identifying vulnerabilities, the market will organise itself to minimise or eliminate its effects."
IAB Brazil also reinforced that digital advertising is a new and growing market in Brazil; so it is necessary to strengthen transparent commercial relations, with serious and ethical partners who are "committed to results". The bureau also appealed for "understating responsibilities within each part of the market".
The entity invited agencies, advertisers, publishers, and ad techs to discuss their responsibilities and roles. "We should identify vulnerabilities and work continuously to fix them, finding balance and transparency, which are necessary for the correct use of digital spaces for advertising", said Nóbrega.
Advertisers expect programmatic to grow by 30% this year in Brazil
In an event organised in Campos do Jordan, Brazil, Teads have brought together big marketers from multinational brands such as Heineken, Fiat, and Itaú; agencies such as DPZ&T, Africa, DM9, Publicis, and Leo Burnett; alongside the trading desks Affiperf, Tradelab, and Exiber.
"The digital market is going through a reflective moment", said Fabrício Proti, executive director, Teads Brazil. He means the industry is locally trying to find sustainable growth in the next few years.
Proti also revealed the results from a local survey among the participants, which showed that more than half expected growth between 20% to 30% of programmatic technologies, compared to last year's performance. They also revealed that the main focus when investing in programmatic video is segmentation, followed by viewability and completion rate, in order to reach better results with their campaigns.
"Maths aren't correct", says Nizan Guanaes about digital ad market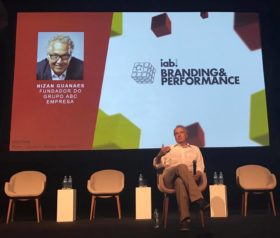 "The maths aren't correct." This is how Nizan Guanaes, CEO, DM9DDB, agency, and one of the leaders of the Brazilian advertising industry, defined the digital advertising market. He questioned the ad techs and the market overall, and its effects in the advertising industry in general.
He also raised a question of how much of the profit of digital players is distributed to ad professionals "once we learn that companies whose revenues are around USD$11.8bn (£9.4bn) grow by around 25% in a yearly basis", said Guanaes.
"Growing revenue is not bad. It is necessary to 'grow your muscles' in a big market", said Guanaes in a recent event hosted by IAB Brazil in Sao Paulo, speaking to digital advertising professionals — from publishers to ad techs.
He said he is not concerned about the arrival of digital consultancy services in the local Brazilian market. Instead, "amateurs" are the worrisome part of the chain.
Yet, wrapping up, he adopted a more conciliating tone, emphasising that digital technologies are not to replace traditional media. "It is very important that this [digital ad market] market understands that it's silly for us to be fighting. It's the balance of things that will bring us forward. Do not think that during the radio era it was much different when TV arose", he compared.