AtresMedia Acquires Smartclip & Debuts in LATAM; IAB Brazil Invests in Government Relations
by Gabriela Stripoli on 19th Jun 2017 in News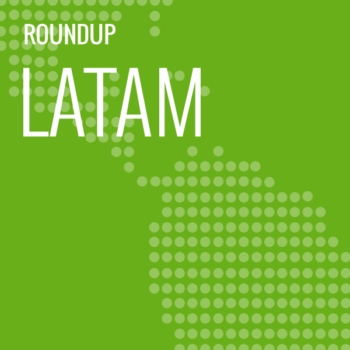 In this week's LATAM Roundup: AtresMedia acquires Smartclip and debuts in Latin America with 164 million unique viewers in the region, team remains under the leadership of Riza Soares; IAB Brazil invests in government relations with a Law Committee in the country's capital, Brasília; and Mercado Livre discloses first results of the investment on DoubleClick and Google Analytics, aiming to be one of the main programmatic ad platforms in the Brazilian e-commerce market.  
AtresMedia acquires Smartclip and debuts in Latin America
The internet has changed video audiences and even influenced TV advertising. Looking into the influence of programmatic media on regular television, AtresMedia announced a deal to buy Smartclip, a video ad platform that works on connecting online and TV ads. The value of the acquisition was not revealed.
With the acquisition, AtresMedia evolves its digitalisation strategy and starts operating in Latin America, with great focus on Brazil. Smartclip has been trading in the country, where its audience reaches 58 million unique viewers. In Latin America, the company has 164 million unique viewers, according to comScore.
"Smartclip's strategy in Brazil will be focused in expanding the product portfolio and will not only distribute multiplatform video ads, but also work in digital video content", said Riza Soares, general manager, Smartclip Brazil. She remains as the lead of local operations. AtresMedia will also start trading in Mexico and Argentina, with potential expansion to other Latin American countries.
IAB Brazil invests in government relations
IAB Brazil has been working intensely to bring up an agenda among politicians to support the development of a digital-friendly framework for the local advertising market. The bureau structured efforts with their Judicial Matters Committee, in touch with the authorities in Brasilia.
The institution is also open about it, mentioning the opening of scenarios in the digital ecosystem. According to the bureau, the discussions have a high level of technical specifications, always stated through rules and laws regulating ad trading by the Federal Government. With this work, IAB Brazil also aims to help develop the city's advertising market and to support advertisers in Brasilia.
Mercado Livre's campaigns increase leads by 60% with programmatic
Mercado Livre's goal to become one of the main platform for advertisers using data and programmatic media has shown the first results. The e-commerce website has disclosed some numbers after enabling more segmentation in their campaigns, which resulted in an increase in lead generation by 60% at every 1,000 impressions (RPM) compared to previous campaigns. The performance of programmatic ads was twice as effective as regular campaigns.
As an example of advertisers that benefited from the practices is the retailer Magazine Luiza, which saw 23% of their digital audience generated by programmatic campaigns in Mercado Livre's environment. The strategy also brought an increase by 40% of the new clients acquisition.
According to Mercado Livre, the company has used DoubleClick services for programmatic ads and Google Analytics 360 to boost internal audience data and segmentation. "With a new accurate segmentation, adequate tools, and a growing audience, our possibilities when creating programmatic media campaigns in Mercado Livre are bigger now", said Alexandra Mendonça, manager Mercado Livre Advertising. Her main goal is to keep supporting advertisers in getting assertive campaigns in the company's environment.