LATAM to Reach 2.5bn Mobile Devices by 2025; Mexican Digital Ad Market Grows by 28%
by Gabriela Stripoli on 4th Sep 2017 in News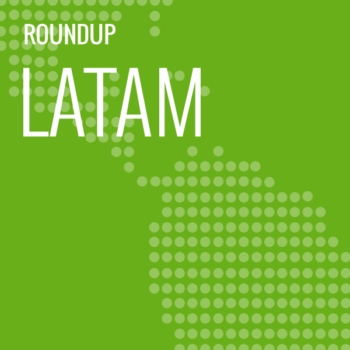 In this week's LATAM Roundup: a recent study forecasts 2.5 billion connected mobile devices in Latin America by 2025, in a market that is expected to reach £278bn in revenues; digital advertising grows by 28% in Mexico, where programmatic media already represents more than 30% of the market, according to IAB Mexico; and, finally, Drawbridge partners with Retargetly DMP to bring its technology to Latin America, following a similar deal in Japan.
Latin America is expected to reach 2.5bn mobile devices by 2025
A recent study by Frost & Sullivan, requested by 5G Americas, revealed that the mobile ecosystem in Latin America is expected to reach USD$360bn (£278bn) and 2.5 billion mobile devices with internet connection. The forecast attributes the numbers to investment in mobile connections, big data initiatives, and internet of things expected in the region.
By the same year, GDP in Latin America is expected to reach USD$7.3tn, (£5.6tn), for which Brazil and Mexico together with a 45% share. The highest growth rates, though, are expected in Panama, Bolivia, and Costa Rica, impacted by a digital transformation in traditional sectors.
Digital advertising grows by 28% in Mexico in the past year
The investments in digital advertising in Mexico have surpassed USD$1bn (£772m) in 2016, growing by 28% when compared to the previous year. The sum represents 24% of all investments in advertising in the country, according to the Investments in Communications in the Internet Study, report by IAB Mexico and PwC.
Programmatic media grew by 55% in the past two years in Mexico, considering the automated purchase of inventory held by local publishers and investments in DSPs. Currently, the study estimates that programmatic already represents 32% of the total digital advertising investment in Mexico.
"This edition of our study confirms that the use of digital platforms, and the evolution of ad formats in a multiscreen environment, have demanded new skills and strategies of all parts of the Mexican market", said Gabriel Richaud, general manager, IAB Mexico. He refers also to mobile and social media investments.
Mobile has increased its share from 50% to 57%, gaining space from desktop media, in which sales have decreased from 50% to 23%. Purchases involving multiple devices are now 24% of the market. Social media, on the other hand, had a significant growth: 30%, when comparing the previous year's investments, followed by display.
Drawbridge partners with Retargetly & Arrives in Latin America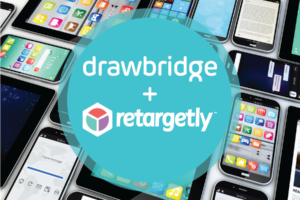 The identity management ad tech company Drawbridge announced a partnership with Retargetly DMP, focusing on hispanic audiences to bring their marketing analytics solution to Latin American brands and agencies and in the United States. The data management platform is now making Drawbridge's identity technology available across devices, through their proprietary segmentation technology, which reaches 200 million unique consumers.
Drawbridge Connect Consumer Graph, also a proprietary tech, includes more than 1.3 billion consumers in 3.3 billion devices, which the company says it represents around 75% of active devices according to Nielsen. The partnership with Retargetly is among the company's strategy of growth through alliances, after recently announcing a similar deal with Mtsui & Co in Japan.
"We continue to see great success with our identity graph in-market, in terms of finding new applications for the data, signing new partnerships, and expanding into new regions – and our work with Retargetly is an example of all of the above", said Drawbridge COO, Winston Crawford.