Video Ads Represent 20% of Digital Investments in Brazil; DynAdmic Presents 5 New Formats
by Gabriela Stripoli on 16th Oct 2017 in News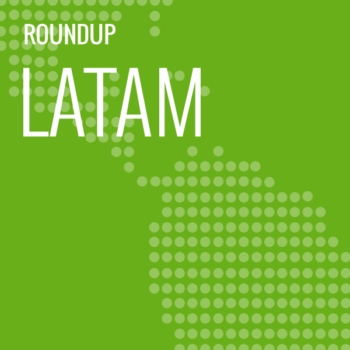 In this week's LATAM Roundup: Latest IAB Brazil report reveals that 20% of digital investments in the country go to video, even though almost half of the market relies on search and price comparison platforms; DynAdmic launches five new video formats for advertisers in Brazil; and Facebook adds Brazil Portuguese support to their artificial intelligence assistant 'M', available on Messenger app for iOS and Android.
Video ads already represent almost 20% digital investment in Brazil
Even though TV is the media driving the greater part of ad investments in Brazil (55%), video advertising has been advancing fast, according to the latest IAB Brazil's ebook on the local video ad market. Of the R$11.8bn (£2.82bn) invested in digital advertising, 19% goes to video ads and 32.5% goes to social media and display. Almost half of the market (48.5%) still belongs to search and price comparison platforms.
IAB Brazil emphasises that, due to technology and consumer behaviour adjustments, this scenario is likely to change in the next few years. In the country, 86% of internet users watch video content, and 36% do so at least once a day (source: comScore Video Metrix, 2015). More than half of the time spent watching videos is on smartphones (55%), and until 2020, 75% of global mobile traffic will be video content (Google).
Still, according to IAB Brazil's report, native formats are the main ones to be developed locally. Among the formats, in-feed native video is in the spotlight in the market and, overall, the entire native display market (banner, rich media, sponsorship, and video ads) is expected to represent 74% off investments in native ads. Last year, this percentage was 56%.
The report also mentions programmatic video as the trend to watch in the coming months in Brazil; however, does not present local numbers. As a comparison, in the United states, programmatic video purchases have increased by 45% between 2015 and 2017, according to IAB United States' Video Ad Spend Study.
DynAdmic launches new interactive formats for video ads in Brazil
DynAdmic presented five new formats for advertisers in their private video marketplace in Brazil. The company says they were developed using their exclusive technology and will help advertisers with their media strategies for video on social media, e-commerce, and app downloads.
They are: video plus, which allows adding more videos on top of the content, photo galleries, or popups with product or service details; e-commerce pre-roll, including allowing the user to purchase products in the video itself; Dynemmic Store Locator; App download video, in which the user can finish the download in the video environment; and, finally, the social engagement format, giving engagement metrics back to the brand such as comments, retweets, among others.
Facebook launches AI assistant 'M' in Brazil
Facebook made its assistant for Messenger available in Brazil, adding Portuguese to the supported languages by the technology. 'M' is based on artificial intelligence to assist users in performing basic tasks in the platform, suggesting features and content related to the conversation. It also suggests integration with other apps, such as calling an Uber, or even interactive actions such as suggesting sharing location or sending thank you messages based on the dialogue requiring such information.
The company says that the goal is to enrich the way people communicate through the Messenger app. M will be gradually rolled out for iOS and Android in the next updates. According to Laurent Landowski and Kemal El Moujahid, product managers, Facebook Messenger, the company wants to automate useful actions to allow feature discovery that, many times, users didn't know were possible in the platform.