ExchangeWire Announces Shortlist for Ad Tech Personality of the Year 2017
by Rachel Smith on 3rd Nov 2017 in News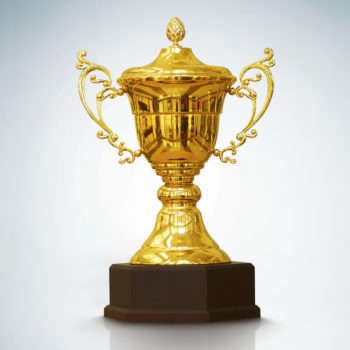 Now in its third year, nominated and decided by industry peers, this award recognises an individual who has made a significant contribution to ad tech and has had a notable impact on the industry.
Of the award, ExchangeWire CEO, Ciaran O'Kane said: "I'm proud to announce this shortlist of deserving industry professionals for ad tech personality of the year. The award is nominated and judged by his/her industry peers, which means this is a list of people who make tangible, important contributions to advertising and marketing technology. It's a prestigious accolade. I've said it before, you could literally retire off the back of this award."
ExchangeWire received a huge number of nominations this year, and have short(ish!) listed based on the volume of nominations received. The winner will be decided at our inaugural awards and end of year gala dinner, The Wires, on November 23. If you're not already attending, there are a few seats remaining which you can book here.
Congratulations to everyone who has been shortlisted!
Shortlist for Ad Tech Personality of the Year 2017
Rakhee Jogia - Regional Director of Rakuten Display Europe, Rakuten Marketing
Ruth Zohrer - Managing Partner, Mindshare
Andrew Casale - President & CEO, Index Exchange
Ari Paparo - CEO, Beeswax
Ellie Edwards-Scott - Digital Consultant
Danny Hopwood - EVP EMEA, PM Precision, Publicis Media
Nick Hugh - CEO, Telegraph Media Group
Jana Eisenstein - MD, EMEA, Videology
Joanna Burton - VP, European Strategy, SpotX
Dom Joseph - CEO, Captify
Cadi Jones - Commercial Innovation Director, Clear Channel Outdoor
Scott Neville - GM, BidSwitch/Chief Strategy Officer, IPONWEB
Mia Mulch - Managing Partner, Omnicom
Jonah & Noah Goodhart - Moat
Hossein Houssaini - Global Head of Programmatic Solutions, Havas Group
John Snyder - CEO, Grapeshot
Lee Puri - Co-Founder, Media iQ Digital
Nigel Gilbert - VP, Strategic Development, EMEA, Appnexus
Paul Gubbins - Consultant, Oath
Michele Appello - Senior Director, Business Solutions, Improve Digital
Paul Nasse - MD, Alliances & Partnerships, Integral Ad Science
Tim Cadogan - CEO, OpenX
Tobin Ireland - Co-Founder & CEO, Smartpipe