Audio.ad Introduces DSP; LATAM Advertisers Willing to Pay More for Brand Safety
by Gabriela Stripoli on 27th Nov 2017 in News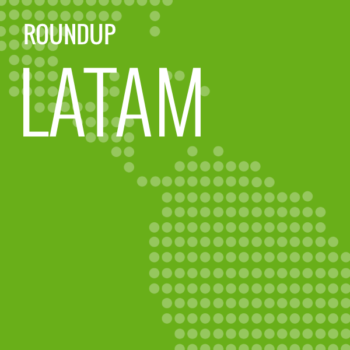 In this week's LATAM Roundup: Audio.ad launches its DSP in Latin America and in the hispanic market in the United States, including deals with more than 500 publishers worldwide; More than half of Latin American advertisers are willing to pay up to 50% on top of their current digital budgets for more brand safety and visibility; and the biggest city in Brazil approves.
Audio.ad presents its own DSP
Audio.ad launched its DSP in Latin America, and in the hispanic market in the United States, available for digital audio ads. The company's tech allows agencies and advertisers to programmatically buy digital audio inventory of online radios, streaming websites, and podcasts.
The company mentioned that a2x by Triton, Wideobit, and TuneIn are some of the available exchanges and publishers available through their platform, which is formed by more than 500 digital audio publishers. "Our platform offers more than six billion opportunities for audio advertisement across the world to marketers and agencies", said Carlos Cordoba, managing director, Audio.ad.
Formats available are audio posts, banner, and dynamic ads with several segmentation options such as geolocation data or even weather forecast. Audio.ad's DSP works with cost-per-listener (CPL) and the traditional CPM. The platform also has its own listen-through rate (LTR), registering the number of users who made an action to listen to an audio spot. Finally, Audio.ad claims its DSP also delivers audience reports with insights such as where digital audio ads were listened to, to reinforce transparency and safety to advertisers.
LATAM advertisers are willing to pay more for brand safety and visibility
A recent study by IMS and comScore presented in the latest LATAM Media Festival, in Miami, revealed some of the priorities and concerns of local advertisers when it comes to the digital market. Around 60% of the surveyed members of the markets admitted they are willing to pay 50% extra to what they currently invest in to find a safer media, which guarantees more visibility.
Commenting on the results, Gastón Taratuta, CEO, IMS, said: "It is logical to expect that the advertising sector is willing to pay for platforms that ensure a higher percentage and brand safety, with visibility and no fraud."
The study also highlighted that 90% of the market agrees with the main topics that are taken into account when developing a campaign: visibility (65%), segmentation (59%), and brand safety (58%). Yet, almost half of respondents (44%) admit they have already had problems with brand safety.
Video campaigns were also brought to the spotlight in the survey, with around 70% of respondents mentioning this is a fundamental format in the current scenario, mentioning YouTube, Facebook, and Instagram as the best platforms for the format. While Spotify and Vevo are seen as a 'secure' inventory for these kinds of ads, Facebook and YouTube are seen as more careful when it comes to content control that can protect a brand from being impacted negatively.
The study heard more than 300 participants from the digital ad industry.
São Paulo approves tax for streaming services
The biggest city in Brazil approved a new tax that can affect the cost of streaming platforms in the country – João Dória, São Paulo's mayor, recently approved a law in which a tax over streaming services (ISS, in Portuguese) will be levied of 2.9% of its revenues locally. The project was approved by the lower municipal house and the goal is to start the billing in December.
The topic is causing controversy locally, because companies such as Netflix and Spotify can claim they host their data outside Brazil, therefore, they do not offer traditional services locally.