Weekly Focus: JD.Com Opens Unmanned Store in Indonesia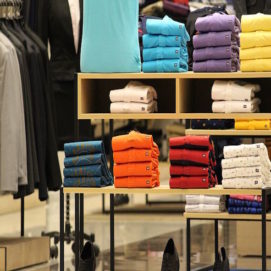 This week, JD.com has brought its unmanned store concept to Indonesia, marking the first time it is unveiling the technology platform outside China.
The Chinese e-commerce giant said the new JD.ID X-Mart tapped various technologies, including artificial intelligence (AI), RFID (radio frequency identification), and facial recognition, to enable customers to pick up items they needed and walk out with their shopping bags, without having to stop to pay for them. In effect, that meant someone could try on a blouse in the fitting room and walk right out the store wearing it.
Customers gain access to the store through their JD.com app and facial-recognition technology is used to authenticate their identity. Every item in the store is attached with an RFID tag, so sensors can capture details of the products customers are carrying as they leave the store. These then are added to the customer's transaction and billed to their JD.com account.
Located in PIK Avenue shopping mall in Jakarta, and spanning 270 square metres, the Indonesian site currently is the largest retail space to showcase JD's unmanned store technology. It offers a range of products such as fashion and apparel, FMCG, and beauty products.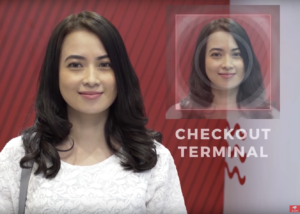 The store opening follows JD.com's introduction of its online shopping platform in Indonesia in March 2016, which since has expanded to offer more than 350,000 SKUs and serve 20 million consumers in the country. The e-commerce operator runs nine warehouses across seven Indonesia islands, supporting 483 cities and 6,500 countries.
It said more warehouses were in the works as it prepared to deliver 85% of orders, either on the same day, or the next day.
JD.com launched its first unmanned convenience store last October in Beijing, where the company is headquartered. Latter iterations of the store featured a wider product range, it said.
To track shoppers' activities within the store space, cameras are placed throughout the site to capture customers' movement, as well as establish heat maps to indicate traffic flow and product selection. These also help determine customer preferences, so store inventory can be optimised as well as shelf placements.
JD.com added that its Beijing site had been further augmented to tap "advanced computer vision technology" to monitor various shopping behaviours.
To date, it operates more than 20 unmanned stores across China, which collectively saw a 600% spike in transaction volume over the daily average, during the company's 18 June anniversary discount day.
Lazada Singapore Drops Merchant Commission Fees
The Southeast Asian e-commerce operator has scrapped all commission fees previously charged to sellers in Singapore, as it looks to pull more local merchants onto its platform.
Sellers peddling wares on its marketplace previously were charged between 1% and 7% commission per sale, excluding 2% payment fees, depending on the product categories they sold.
"Completely doing away with commission charges will help lower the cost of doing business on the platform and create new opportunities for local merchants to venture into the e-commerce space", Lazada said.
The company last month also removed its commission fees for sellers in Malaysia.
Lazada Singapore's COO Carey Chong said: "The e-commerce space in Singapore is enjoying tremendous growth and it's our mission to help local sellers and small and midsize businesses grow together with us and see success more easily."
The e-commerce operator also runs local sites in Indonesia, the Philippines, Thailand, and Vietnam, and boasts a network of 350,000 sellers in Southeast Asia, supporting 560 million consumers.
Amazon Yet to Make Dent in AU
Just over half a year since it entered the Australian market, Amazon.com has yet to make a dent in the local retail market.
It ran up a loss of AUD$8.9m (£5.07m) on AUD$16m (£9.12m) sales during calendar 2017. The U.S. e-commerce giant launched its Australian marketplace on 5 December, 2017.
The figures were revealed in documents filed to the Australian Securities and Investments Commission, according to local reports. Amazon previously said its first-day orders Down Under were higher than any other launch day in any other country.
The e-commerce operator, though, might see higher sales in the latter-half of this year, since it barred Australian shoppers from its U.S. and other international websites from 1 July, 2018. The geo-restriction was in response to the country's new GST rule, which saw a 10% tax applied to all online purchases shipped to Australia from overseas.
This content was originally published in RetailTechNews.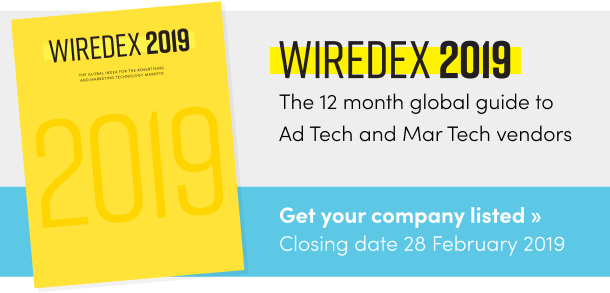 TagsUncategorized