New Acceptable Ads Criteria; Protected Media Launches Pre-Bid Solution
by Sonja Kroll on 17th Aug 2018 in News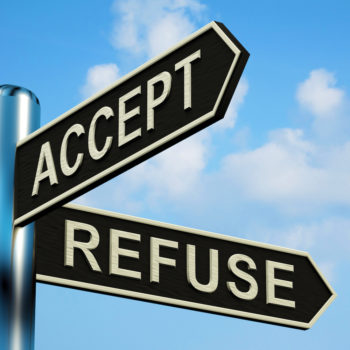 ExchangeWire rounds up some of the biggest stories in the European digital advertising space. In this week's edition: New Ad Criteria from Acceptable Ads Committee on Eyeo; Pre-Bid Solution By Protected Media; AdsWizz Co-operates with Univision Audio Streaming Service; Exterion Media & Transport for London Announce Partnership with Euronews; and smart Launches Native In-App-CPM Solution.
New Ad Criteria from Acceptable Ads Committee on Eyeo
Adblock Plus makers Eyeo are releasing new criteria for their acceptable ads regulations. The independent Acceptable Ads Committee has defined new mobile-specific Acceptable Ads Criteria that define which non-disruptive online advertisement formats are acceptable to display to users with an ad blocker.
These new criteria are the result of nearly a year of research, feedback, and deliberation, Eyeo says. On the basis of polling 2000 ad-blocking users, Eyeo hopes to better understand the level of disruption caused by the most common formats of mobile advertising. Eyeo says that the new criteria will be enforced in co-operation with its partners: "The Acceptable Ads Committee has done an outstanding job of identifying the need for mobile-specific criteria, and commissioning a large study to collect data among ad-blocking users. The findings have been put into practice with a major update to the Acceptable Ads criteria, which will impact millions of mobile users worldwide."
The introduction of mobile-specific criteria is an attempt by eyeo to improve the browsing experience of ad-blocking users on mobile.
Pre-Bid Solution by Protected Media
Protected Media launches a new pre-bid anti-fraud solution. The new ad verification solution is based on a variety of data sources, including post bid data. The solution includes an on-premise cache to reach near real-time responses for minimal latency.
"Buying media is fraught with risk, as cyber criminals continue to siphon media budgets using increasingly sophisticated ad-fraud schemes", says Protected Media. "Our pre-bid solution is another component of our suite of anti-ad fraud solutions, which were built from the ground up using cyber security techniques to improve ad traffic quality."
Protected Media's pre-bid solution is used to examine traffic quality at various levels, with the option to block only such traffic that is fraudulent, while leaving clean traffic from the same supply partner untouched.
The anti-fraud pre-bid solution is now available.
AdsWizz Co-operates with Univision Audio Streaming Service
AdsWizz and Univision are teaming up. The partnership will allow AdsWizz's audio-first AudioMax SSP to enable programmatic ad buying for Univision's Uforia radio and music streaming app for Latin America.
"The AudioMax integration highlights Univision's technology leadership by offering programmatic buying for advertisers and maximising revenue", says Alexis Van de Wyer, CEO, AdsWizz. "As the leader in audio advertising, we are excited to continue partnering with leading publishers and audio streaming services."
AdsWizz provides a full-stack solution for advertisers. The AudioMax platform is aimed at digital advertising with an ad-insertion suite (AIS), ad serving and campaign management capabilities (AudioServe), as well as an audio-centric DSP dubbed 'AudioMatic'.
"We're excited to work with AdsWizz to enhance our offering for advertisers with programmatic buying, and optimise revenue from our inventory", said Michelle Savoy, VP digital sales, Univision Communications. "We are already seeing positive results on AudioMax, and are able to provide a better, more personalised ad experience for Uforia listeners with our targeted offering."
Exterion Media & Transport for London Announce Partnership with Euronews
In a recent survey, Exterion Media finds that consumers demand news content on their day-to-day journeys. According to the polls, 69% of Londoners are interested in watching news and current affairs content on their urban journeys. Content such as world news is preferred by 81% of those polled, followed by local news (74%), and the weather forecast (69%).
Reacting to the survey results, OOH advertising providers Exterion Media and Transport for London (TfL) are now entering a UK-first partnership with Euronews that will bring bespoke live news content to the London Underground. Curated, designed, and created by Euronews, Exterion Media and TfL, the video content will be displayed across Exterion Media's cross-track projection screens.
The 60 HD screens will carry positive London, local, and international news across 15 stations, reporting on sports, technology, weather, business, and lifestyle updates and keeping consumers entertained and informed as they travel across the London Underground.
Chris Reader, head of commercial media at TfL, said: "This partnership shows how advertisers can use our DX3 screens to create more memorable moments for our customers and we hope passengers enjoy this content as they travel through our stations. Our new digital platform displays are one of the many ways we're transforming our advertising estate to make it more attractive for brands and raise vital revenue that can be reinvested in modernising the transport network."
During the initial phase of the new advertising partnership, Exterion, TfL, and Euronews are planning to measure audience responses in order to identify further inform commercial opportunities for brands, including content sponsorship and advertising alignment.
smart Launches Native In-App-CPM Solution
smart reacts to the transparency and compliance requirements of the GDPR with a new CMP solution. The in-app solution is optimised for mobile and offers open source SDK-based, personalised native consent management.
"Smart Publisher supports rapid and effective compliance with the GDPR. By offering a native solution for mobile apps, we are enabling publishers to comply with legislation while protecting the user experience specific to their content", says Romain Job, chief product officer, smart.
The new tool enables publishers to consolidate business relationships with their programmatic purchasing partners. The free open source solution can be used by all app providers, regardless of whether they are smart customers.
Ad BlockingAd FraudAdvertisingAudioContentDisplayDOOHEMEAIn-AppInventoryMobileNativePublisherRegulationTransparency