IAB Europe Launches Public Comment for Its GDPR Transparency & Consent Framework Version 2.0; Broadsign Announces Agreement to Acquire Ayuda
by Anne-Marie Sheedy on 26th Apr 2019 in News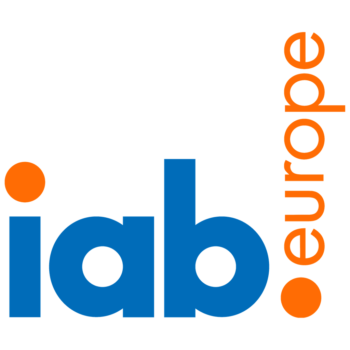 In this weekly segment, ExchangeWire sums up key industry updates on ad tech from around the European region – and in this edition: IAB Europe Launches Public Comment for Its GDPR Transparency & Consent Framework Version 2.0; Broadsign Announces Agreement to Acquire Ayuda; TabMo Is First Mobile DSP to Use Fenestra's Blockchain Technology; and Unruly signs global partnership with Formula 1.
IAB Europe Launches Public Comment for its GDPR Transparency & Consent Framework Version 2.0
IAB Europe, the leading European-level industry association for the digital advertising ecosystem, in partnership with IAB Tech Lab, announced yesterday (25 April) it is making the Policies and Technical Specifications for v2.0 of the Transparency & Consent Framework (TCF v2.0) available for public comment. The public comment period will last 30 days, until 25 May 2019.

The first iteration of the TCF was launched exactly one year ago, on 25 April 2018, to enable the digital advertising ecosystem to comply with certain obligations under the GDPR and ePrivacy Directive. It is the largest industry collaboration of its kind and the only compliance solution that was built by the industry, for the industry. The TCF provides a common framework to facilitate compliance with these data-protection laws for every part of the advertising value chain, from publishers and technology companies through to agencies and advertisers. In addition, the TCF ensures more user transparency and choice about the processing of their personal data.

TCF v2.0 is the product of 12 months of reflection begun in the first half of 2018 in response to feedback from the market and from EU member state data-protection authorities (DPAs). The key changes in the new version are even more transparency and control for consumers, greater control for publishers, and enhanced accommodation of the GDPR's 'legitimate interests' legal basis for processing personal data, including the right to object through the TCF, alongside consent. A new, combined transparency and consent string will consolidate all signals.

Users will see an increase in transparency and control in TCF v2.0 through:

– The expansion of the original five purposes for processing personal data to a more granular twelve, with a new, innovative way to present the increased number of purposes for ease of comprehension.
– Allowing users to express directly through a TCF Consent Management Platform (CMP) their 'right to object' to a vendor processing their personal data on the basis of legitimate interest. (Previously, RTO was handled outside of the TCF.)
– More controls over whether, and how, vendors may use certain features of data processing, including the use of precise geolocation data.

Publishers will gain greater control and flexibility with respect to how they integrate and collaborate with their technology partners. New 'publisher restrictions' will enable them to restrict the purposes for which personal data is processed on a publisher's site by vendors on a per-vendor basis.

By more clearly delineating different processing activities, vendors can more easily select the appropriate legal basis for their processing activities and publishers can exercise more granular control. By enhancing the TCF's signals in a way that communicates vendor disclosure, or whether the user has objected to processing – independent of the soliciting and collection of user consent – TCF v2.0 more seamlessly facilitates lawful and transparent processing on the basis of legitimate interests.
Reflecting on the scope and timing of the update, Townsend Feehan, CEO, IAB Europe, said: "TCF v2.0 is an important evolution of the standard that is forward-thinking from a technology point of view, taking good account of regulatory guidance and market feedback, especially from publishers. An exercise that is this inclusive of course takes time, but the outcome is a robust update that is fit for purpose in an environment of intense regulatory scrutiny."

Dennis Buchheim, senior vice president & general manager, IAB Tech Lab, adds: "It is vital that we update the framework based on feedback from those adopting or considering TCF, and as regulatory guidance evolves. This release allows publishers, advertisers, and their partners to more easily comply with GDPR and also facilitates a better experience for users. We appreciate IAB Tech Lab member contributions and leadership in the development of version 2.0 and look forward to rapid industry adoption once the specifications are finalised."

This is the first major new TCF release and the only significant one planned for the year. For the next 30 days, up to 25 May, interested stakeholders are invited to review and respond to the proposals before the official launch of TCF v2.0 later this summer.

Following the close of the public comment period, once the technical specifications and Policies have been finalised, detailed implementation manuals will be issued for vendors, publishers, and CMPs.  

As part of the consultation process, IAB Europe will be holding two webinars to outline the proposed changes on 7 May (Publishers) and 8 May (CMPs and Vendors).  To register, and review TCF v.2.0, please visit www.iabeurope.eu/tcf.


Broadsign Announces Agreement to Acquire Ayuda
Broadsign International Inc., a leading digital out-of-home marketing platform, announced on Monday (23 April) that it has reached an agreement to acquire the industry's premier out-of-home enterprise business solution, Ayuda Media Systems. Both companies are headquartered in Montreal. For out-of-home (OOH) media owners who have an increasingly complex mix of digital and classic inventory/locations, the combined power of Broadsign and Ayuda will enable them to streamline business operations across all of their inventory, digital and classic. The transaction is expected to close in the second quarter of 2019.

The OOH industry delivered USD$38.6bn (£29.9bn) of advertising in 2018; and for the first time 50% of revenue came from digital signage locations. As OOH media owners continue to drive forward, each needs a more unified solution for managing, selling, and delivering all of their OOH advertising, regardless of format type.
Burr Smith, president & CEO, Broadsign, comments: "This is a tremendous opportunity to bring together two market leaders in OOH software. Together, we can help media owners drive greater efficiency in their business while at the same time realise the full potential of the industry as it becomes increasingly digital. The OOH industry has never been in a better place. However, to accelerate growth even more, media owners and their advertisers need access to the most innovative capabilities available, such as tools for revenue optimisation and the ability to sell via programmatic buying channels – both of which we can help them access."
Ayuda was recently recognised by Deloitte Canada as one of the 50 fastest growing companies in Canada, with 647% revenue growth since 2014. Their impressive client roster includes AdShel (Australia), Astral (Canada), OUTFRONT Media (Canada), Rouge Media (Canada), Ströer (Germany), VGI Global Media (Thailand), VMO (Australia), and Vyoma (India).
They are delighted that Ayuda's present CEO, Luc Filiatreault, and all of the talented members of the development, operations, sales and services leadership team members of Ayuda have agreed to join Broadsign.
Andreas Soupliotis, founder, Ayuda Media Systems, adds: "The historical coming together of Broadsign and Ayuda makes so much sense. The combined offering of both companies creates an unprecedented best-ever offering for out-of-home media owners. I am thrilled to see these two powerhouse teams unite. The future of our industry is brighter than ever."
"Ayuda's robust business operations, financing, and ad-delivery management system is a terrific fit with Broadsign's market-leading digital out-of-home marketing platform", said Mark Boidman, managing director at PJ Solomon, which acted as Broadsign's financial advisor on this transaction. "We are tremendously excited by the opportunity for the industry to take advantage of the combined strength of these two companies."
This news comes after a record year for Broadsign. In 2018, the company evolved from a content-management system to a DOOH marketing platform and launched three new products, including its market-leading programmatic DOOH solution, Broadsign Reach. Seven months after its launch, Broadsign Reach has integrated with 17 DSP partners and has delivered campaigns in nine countries, for brands such as: foodora, John Lewis, Pepsi, Peugeot, SEAT, UFC, XITE Networks, and many more. With the acquisition of Ayuda Media Systems, the company will employ 230 people globally, and power over 425,000 signs around the world, including more than 180,000 digital signs. This transaction represents the first acquisition in Broadsign's 15-year history. Future acquisitions will play an important role in Broadsign's strategic plans, complementing organic growth and further enhancing its position as the market leader in OOH/digital signage software.
TabMo Is First Mobile DSP to Use Fenestra's Blockchain Technology
TabMo has become the first mobile advertising demand side platform (DSP) to be a certified adopter of Fenestra's blockchain technology in a move that verifies TabMo's continued commitment to transparency.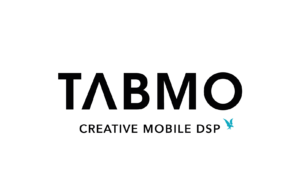 Inefficiencies, hidden costs, and opaque trading agreements in the programmatic ecosystem drive overall lack of transparency, which in turn fuels the ongoing problem of ad fraud (recently estimated to be worth between USD$6.5bn [£5bn] and USD$19bn [£14.7bn] worldwide).

As a Fenestra partner, TabMo can verify that its buying mechanics are in the best interests of the advertiser and that all the sources in the supply chain are premium and legitimate. Agencies and advertisers selecting to use the service have full visibility of how much money is spent on the inventory they buy and the amount that goes to suppliers along the chain between the agency and the publisher.

Chris Childs, managing director, TabMo, comments: "As the industry continues to do battle with the ongoing issue of the programmatic 'black hole' and ad fraud, advertisers are understandably demanding proven transparency; they need to know what things are costing, which requires complete visibility of the supply chain. Becoming a Fenestra certified partner rubberstamps our commitment to being 100% transparent."

Fenestra's blockchain technology allows every transaction in the media-buying process to be recorded and visible in an immutable ledger. Advertising clients can follow their money through the supply chain using Fenestra's Unique Transparency ID© (UTID) and assign an exact cost to every impression.

Marco Ricci, managing director, Fenestra, adds: "Lack of transparency has played into the hands of the bad actors and fraudsters – and the issue will only get worse as more budget is spent on programmatic advertising. Advertisers and their agencies deserve deeper visibility into where their money is going. Blockchain technology puts every transaction in the supply chain under the spotlight and provides all parties involved with a single version of the truth. As the first mobile DSP to use our platform, TabMo is proving it is ahead of the curve, and a valued partner in bringing trust back to a much-publicised opaque industry."

Unruly signs global partnership with Formula 1
Unruly has announce its new global partnership ​deal with Formula1.com, the official online presence of the FIA FORMULA ONE WORLD CHAMPIONSHIP.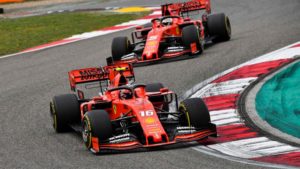 The partnership means Unruly is the exclusive supplier of outstream video advertising across the entire Formula1.com website.
Formula 1® is the most-watched annual sport globally, with 21 races, in 21 countries, across five continents and broadcasted in nearly 200 territories worldwide. The media and entertainment brand has a cumulative audience of 1.76 billion viewers and receives more than 506 million unique viewers, including a UK reach of 27.73 million.
Commenting on the partnership, Kenneth Suh, COO, Unruly, said: "The F1 audience is both enormous and enormously passionate, and that makes it the perfect platform for advertisers to reach a highly engaged audience. We're thrilled to welcome F1 to Unruly's family of premium, brand-safe publishers."
Frank Arthofer, director of digital & licensing, Formula 1, said of the partnership: "Unruly's polite ad formats and commitment to brand safety make it a natural partner for a premium sports brand like F1. We look at everything through the eyes of our fans, and the F1 audience expects a high-quality experience across our live and TV broadcast channels. It is important to us that the online ad experience matches those standards."
Formula1.com outstream video is available exclusively through Unruly and joins the advertising marketplace's existing roster of premium sports titles, including talkSPORT and GiveMeSport. Unruly recently renewed a similar exclusive relationship to supply outstream video to the Telegraph globally.