17 European Ad Tech Companies that Will Have A Big 2021
by Ciaran O'Kane on 23rd Dec 2020 in News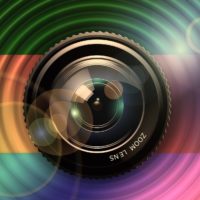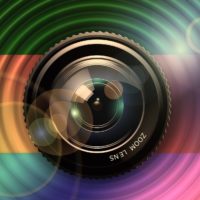 There are lots of startups emerging from Europe that are addressing measurement and targeting in a privacy-first world. Below I profile 17 European ad tech companies that will have a big 2021, and why you, dear readers, need to keep an eye on them. The 17 cut across the sweet spots of ad tech right now: privacy, ID, context, measurement, emerging channels (gaming mostly), and shopping commerce.
1. Zeotap
It's been a stellar year for Zeotap. The company to date has done nearly USD$81m (£66m), and is now probably valued north of USD$500m (£408m). It is Europe's great data onboarder; built from the ground up with privacy compliance in mind. The company is now pushing its own universal ID solution, ID+, to the industry, and it is likely to be one of the many ID solutions used to help power targeting and measurement. Its revenue jumped by 489% in the last 12 months, and it's clearly an acquisition target for the big marketing cloud platforms. 
2021 Zeotap outcomes: It will likely be acquired by a big SaaS marketing platform. SAP desperately needs tech to grab market share, so that is a likely acquirer. Zeotap could also be bundled with a DSP in a SPAC (Special Purpose Acquisition Company) purchase. Don't rule out an IPO either. 

2. Permutive
Having raised a new round of funding in 2020, the company is looking to push further into the US market that will soon be hit by the same privacy headwinds that are battering European digital media. Permutive is positioning itself as a management and execution layer for contextual. Publishers love the solution. And it keeps growing.
2021 Permutive outcomes: There is no doubt that the company will be acquired. My money is on a scaled publisher group, like Axel Springer, looking to offset revenue drops across Safari and Mozilla.
3. Skyrise Intelligence
Omnichannel measurement is the holy grail in the age of ID fragmentation. It's a mess out there. And allowing Google to model audiences across blind spots like Safari and Mozilla is not just idiotic, it should be a sackable offence. Brands need solutions that can activate and measure audiences across 'cookie deserts'. One startup building that core capability is Skyrise Intelligence. 
By modelling an addressable view of cross-channel audiences, Skyrise Intelligence is working with brands, agencies, and ad tech vendors to move beyond third-party cookies. Its partners are using the platform to plan media across display, CTV, DOOH, video, social, and mobile platforms without the use of third-party cookies. 
With the demise of traditional cookie and app ID tracking, it can't be stressed how important Skyrise Intelligence et al will be for a functioning digital marketing ecosystem in 2021.
2021 Skyrise Intelligence outcomes: This will be the company's 'break-out' year, with it partnering with more brand, agency, and ad tech partners. Talk of an acquisition is too early. But with a possible move into the US likely, I wouldn't rule out a strategic investment by one of the large US telcos via one of its proxies (Xandr being the most likely investor).
4. InfoSum
The kings of the 'clean room' have a new CEO going into 2021. With Brian Lesser now at the helm, the gloves will be off next year, as the company looks to realise its promise. InfoSum will have a lot of competition in the 'clean room' space. Both LiveRamp and Google are pushing their own products in the market, but InfoSum has a good head start, particularly in the CTV space. I expect this to be the strategy moving forward. I also expect a more cordial relationship with other ad tech companies, as InfoSum tries to connect clean-room segmentation with real-world execution.
2021 InfoSum outcomes: Of all the companies on this list, InfoSum is probably the most likely to get acquired as we career into the privacy wall. Lesser is a smart operator, and as such we should expect a blockbuster acquisition towards the end of the year.
5. ID5
I often describe ID5 as the programmatic plumbing for the new, privacy-first age. It is effectively the tech that knits together IDs for both buyers and sellers. For those not 'au fait' with the ID5 technology, this will give you an overview. The company is a true ad tech utility, taking no position in media. It's as close as you are going to get to a SaaS-based solution. And it's profitable. 
2021 ID5 outcomes: The company is currently doing a raise so is talking down the possibility of being acquired. But it's likely to be interesting to a number of buyers. Newly minted OneTrust could be an interesting option as it looks to lock down privacy utility across the open web.
6. mediarithmics
French ad tech remains the king of the European scene - and the conveyor belt keeps churning out the potentials. mediarithmics is another product of French ad tech innovation. The company is a well-funded (USD$14m [£11.4m] to date) CDP vendor with grand ambitions to centralise data management and execution for brands. We did a good overview of the company's solution here. The brand data stack is ripe for disruption, and mediarithmics is well placed to be a major player in that process.
2021 mediarithmics outcomes: Next year will be a year of expansion for mediarithmics. There is always the chance of acquisition given the M&A heat around the CDP segment.
7. 59A
59A has been quietly building a head of steam this year, as it built out partnerships with agencies and brands. The company's solution is focused on algo-based trading that helps buyers hit KPIs. As buyers look for improved campaign performance, 59A is well placed to be the enabler for data-driven buying. The tech-agnostic approach allows the company to work across different platforms and channels. In a world of fragmentation, algo-based trading becomes even more important to outcome-focused buyers.
2021 59A outcomes: I am massively bullish on algo-based trading. With the demise of third-party cookies and IDFA, the infrastructure that executes data-driven buying is likely to be architected to fit our new privacy-first reality. The value now is on the fringes, where platform-agnostic technology can be used to achieve performance-based outcomes. With that in mind, 59A is primed for strong growth next year.
8. Nexta
What I love most about ad tech in Europe is its adaptability. US ad tech, for me, is often spoiled by a scaled homogeneous market. It's built for US success but often falls over when adapted to the global markets. Nexta is a perfect example of this European adaptability. Founded by two former Adform employees, the Denmark-based company is looking to help publishers maintain its small business customer base. The digital SME buyer segment is owned by both Facebook and Google. It is a segment that is scandalously overlooked by ad tech, which too often looks for easy brand wins in the fat tail. 
In Europe, listing sites remain powerful media properties with huge SME buyers, but continue to be vulnerable to the 'vampire squid' US platforms. To maintain its SME customer base, these publishers use Nexta's cross-platform buying solution. It not only enables SME brands to buy on the publisher's site, but also on Facebook and Google. And all this from one centralised dashboard - managed by the publisher. WINNER. Moreover, Nexta enables listing sites and publishers to centralise multi-platform buys so they can stop budget migration to Facebook et al. Facebook, in particular, has been very aggressive with its listing business, looking to kill Europe's thriving segment. Nexta's simplified and eloquent solution enables European publishers to maintain user spend but also build useful utility for buyers. 
2021 Nexta outcomes: This adaptable and utility-focused solution will see more growth in 2021. Expect it to move into more European markets, as it enables more publishers to help smaller buyers with multi-platform buys.
9. Bidstack
This publicly-listed ad tech company has had a strong year for growth. Focused on native in-game advertising, Bidstack works with leading gaming publishers. The company has pioneered the build out of this new buying opportunity for marketers, and is already thinking about the new phase of growth as more spend flows into the gaming space. Its purchase of Pubguard in 2019, for instance, allowed the company to get ahead of fraudsters and add value to buyers in terms of in-game ad verification. 
2021 Bidstack outcomes: The next year will only see upside for the company as the in-gaming segment continues to grow. The company will likely become an acquisition target for public and private SSPs as they go looking for growth. It could also be a candidate for a SPAC roll-up.
10. 4D
Grapeshot is the master of the contextual programmatic world. Everyone is using it, and it is a difficult company to displace. But has Oracle, since the Grapeshot acquisition, really evolved the product beyond just keyword targeting for a programmatic display world? With the deprecation of third-party cookies, contextual is the area most marketers are looking to move digital marketing spend. The question of how you apply this tech beyond just traditional display is fuelling innovation in the space. One European ad tech solution to emerge in the past six months is 4D.
4D is part of the Silverbullet group, and, as well as traditional display, is focusing on online video, CTV and audio, as we recently profiled. The macro trend for display is a complete shift to video, moving it away from the post-click shit show that Google inflicted on us after it crashed the display party. Contextual targeting options for video remain a fertile ground for new ad tech entrants. 4D looks like it could stake a claim here.
2021 4D outcomes: The company has big plans for this year. They want to own the video contextual space, as this is where all the growth is focused. Don't be surprised to see another big fundraise as it looks to move into the US market.
11. Anzu
Gaming ad tech was arguably the biggest winner of the year. With people forced to stay at home this year, everyone effectively became a gamer. There is lots of ad tech active in the space, but Anzu is one of the more interesting solutions. Its technology allows publishers to serve native ads to users without road blocking gaming experience with traditional ad units. It is the perfect medium for brands to message the 'unreachable' users. 
2021 Anzu outcomes: It will likely be an expansion year for the company. But with a bunch of well capitalised, publicly listed SSPs looking for sell-side growth, don't be surprised to see a 'tuck in' acquisition.
12. Novatiq
A persistent ID is everything when operating in the anonymous web. Novatiq is looking to give buyers and publishers an ID solution. The company is partnering with telcos to use consented data via a telco network ID that sits behind the network. That non-PII segment is used on a first-party basis. When the ID is recognised across the anonymous web, Novatiq can push that segment to SSPs, DSPs or publishers. The ID deprecates after the segment has been used in the ad-delivery process. To stay on the right side of privacy, Novatiq does not offer cross-domain tracking. It's a neat ID solution that will doubtless be part of most ID-buying strategies. Novatiq has been road testing the technology in the Middle East for the past six months. Its UK launch with a large telco was penciled in for Q3/Q4 2020, but looks like it is getting pushed back to 2021. Like so much of the tech profiled in this post, Novatiq overlaps with other ID solutions, but it also has the opportunity to carve out a successful niche in the anonymous web.
2021 Novatiq outcomes: The company needs to get its UK instance live in 2021, and build out its offering here. If it can get the solution live in H1, I expect the technology will get a big uptake. Apple is not relenting on the use of IDs in its ecosystem, so more privacy-first tech is going to be required.
13. Increasingly
Having positioned itself as a martech ecommerce solution, Increasingly, for me, is the ad tech company that needs to get bought in 2021. The company originally started as a recommendation widget at the bottom of independent ecommerce sites. It is now positioning itself as the last mile of ecommerce acquisition, with buyers using its AI-based recommendations in shopper feeds across Google and other platforms to push purchases. It's the perfect outcomes- (and attribution-) based tool, providing utility for ecommerce outcomes without getting involved in media execution. 
2021 Increasingly outcomes: I really only have one outcome: a Criteo acquisition. Criteo, for me, needs to wean itself off cookie-based retargeting, and become the defacto ad tech for retail (I can't understand why this is not the focus). An Increasingly acquisition helps to move it in that direction.
14. Adimo
Shopping commerce should be an absolute focus for ad tech startups. One European ad tech company working in this space is Adimo. The company is partnering with brands to merge marketing content with outcomes. In my opinion, ad tech has ignored this space for too long. With a migration of in-shop marketing spend from offline to online, there is a huge pot of spend that needs addressing. Adimo's tech is a good example of technology that is addressing the trend of content-focused ads being used to push ecommerce purchases.
2021 Adimo outcomes: With a massive industry focus on shopping commerce, the company is well placed to build out its brand and agency solutions. The company will accelerate growth via programmatic in 2021 with new content-focused ad solutions.
15. Qwarry
Another Grapeshot competitor enters the fray. Unlike the other solutions though, Qwarry is building contextual capabilities into a proprietary DSP. It's a unique offering. But there are costs to running back-end infrastructure for a DSP execution layer. I would think the 'listening costs' would be low, given the company is crawling sites with its spidering python script and executing on pre-built segments. It will be interesting to see how it competes with scaled DSPs with integrated contextual solutions. I do think having this as its core is an interesting solution, and will attract brands struggling with 'cookie dead zones' in Mozilla and Safari.
2021 Qwarry outcomes: The company has already done USD$2m (£1.6m) in fundraising, so it will be a growth year for the company, focusing on its home French market.
16. Fifty
The programmatic ad tech ecosystem is overwhelmed with 'me too' managed-service solutions. The companies that survive and thrive are the ones that identify a crucial feature for buyers. It could be a publisher format or a unique data point. In the case of Fifty, it is social. The company has been fine tuning its technology by analysing marketers' social data for a number of years. It is now applying this to data-driven buying. History shows that this type of channel focus plays well with buyers. Captify, for instance, has built a successful global business by mining search intent data. The company is positioning itself as the social data point for scaled programmatic buys.
2021 Fifty outcomes: It'll be a growth year for Fifty, as it expands into the US and Europe. But this is a solution that will be a requisite in most programmatic campaigns.
17. Semasio
Ad tech success is often about timing, and Semasio seems to be timing its run beautifully right now. The company has been working on contextual targeting for over ten years, and its tech is getting traction in a post-cookie world. The Hamburg-based company has a strong contextual solution that incorporates keyword and semantic targeting. It is again one of many looking to unseat the undisputed market leader, Grapeshot. But there is only upside for these contextual companies, including Semasio, as the money moves away from cookie-based buys.
2021 Semasio outcomes: It's the year of contextual. And if there is one company that will thrive, it will be Semasio. Likely an acquisition target for later in the year.
Ad TechContextCookiesDataE-CommerceEMEAEuropeFranceGamingIdentityIn-GameInvestmentM&ANordics