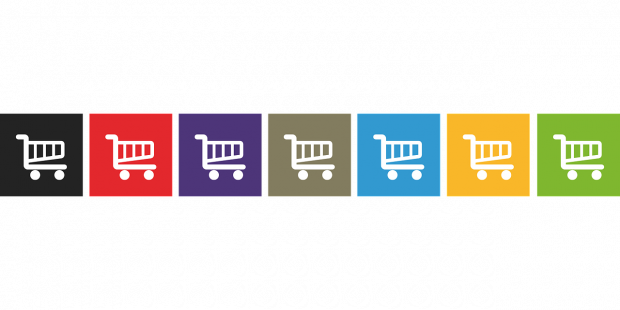 Retail media is one of the most talked about emerging areas within the media and marketing industries.
For those yet to be introduced to the space, retail media describes advertising sold within digital properties in which products or services are also sold. This typically comprises retailer websites and apps, or online marketplaces, though can include on-site digital displays such as store entrance screens and in-store signage. Increasingly, retail media also comprises off-site campaigns run by retailers using their shopper data on behalf of third-party brands that have their products listed on the retailer's page or app.
So why is there so much excitement around this relatively small subset of media? The answer is largely three-fold:
The rampant growth of e-commerce over the past five years. The coronavirus pandemic accelerated the growth of e-commerce globally, and millions more customers are now comfortable with buying online, meaning many more eyeballs on retailer websites and apps. According to statistics compiled by IAB Europe, consumer e-commerce now exceeds €1tn (£837bn), with this set to rise further to nearly €1.4tn (£1.2tn) by the close of 2024.
The dawn of the cookieless era. Identifier deprecation across display and mobile has forced marketers to rethink their strategies as traditional data sharing of end user information collected from third-party providers continues to erode. Owners of first-party data are therefore being courted, and retailers have swathes of this data across the sales cycle, from impression- and visit-level through to purchase and repurchase. Customer loyalty schemes, some going back several decades, add to this treasure trove of data. This data can now be activated and shared with partners via clean rooms, in which marketers and retailers can match their anonymised data.
"Closing the loop" between sales data and marketing data. This has long been the aim across the media industry, and retail media offers one of the most promising ways to do this, enabling marketers to demonstrate return on investment (ROI) on their media spend. The fact this can be done in a privacy-compliant way via the use of data clean rooms only adds further fuel to retail media's potential growth.
Speaking at PubMatic's recent Virtual PubAcademy EMEA: The Retail Media Ecosystem event, Kiessé Lamour, global head of media, Wunderman Thompson Commerce, commented, "It all starts and ends with data. In my personal opinion, retail data will become the new oil, given all the challenges we are seeing in terms of availability of data, third-party cookies, GDPR, etc. But also the ability to offer closed-loop, reliable measurement, whereby someone has been exposed to your ad, they've put the product in the basket, the product has been delivered, and that feedback is what is going to make the difference here for a lot of media planners and buyers."
Babs Kehinde, senior director publisher development, PubMatic, added, "The ad tech industry is at the start of its retail media journey and we look forward to the leaps ahead. The influx of retail data should drive more precise targeting; consumer engagement patterns with new ad formats and paths to purchase should drive better understanding and optimisation; and measurement should become more sophisticated. This can result in a net positive outcome for all the players in the chain and ultimately one of the greatest beneficiaries will be 'us'- the consumer."
Defining data flow
While retail media undoubtedly offers opportunity across the industry, it is at a fledgling stage. Key definitions around some of its core aspects have yet to be clearly defined, hampering its adoption. This year, retailers and marketers alike are already facing significant pressures (identifier deprecation and the great resignation to highlight just two examples), hence they are unlikely to extend their already-limited resources to retail media until it is clear what they are investing in and how their data will flow. As one agency professional recently put it, "I've got a million other things to worry about right now."
Many of these terms represent an evolution from those used in the day-to-day retail lexicon, even those in e-commerce, therefore it's worth taking a step back and outlining what they are and how they fit into the current retail media landscape.
Data clean rooms
Data clean rooms are secure locations where first-party data is encrypted, layered, and matched to aggregated data from the clean room provider. There are two main types of clean rooms – media clean rooms and partner clean rooms. Media clean rooms are mainly walled gardens, and are already offered by some big tech vendors (such as Google Ads Data Hub and Amazon Marketing Cloud), although companies can build their own. Partner clean rooms, meanwhile, are locations where two entities (such as a publisher and advertiser) can share and combine their data.
The deprecation of third-party cookies has seen data clean room usage increase, as marketers and publishers are forced to examine how they extract value from their data, and to confront the need for greater transparency and better cross-channel measurement. This is the case across the general programmatic ecosystem, though the ability to match retailer and marketer data in a manner that respects consumer privacy has understandably piqued interest in the technology. In order to unite data from multiple sources, some retailers have begun building their own omnichannel data clean rooms, while others are electing to partner with technology vendors.
Measurement tech layer
As discussed earlier, one of the most exciting elements of retail media is the closing of the loop between sales and marketing data. However, to facilitate this, marketers and agencies need to employ technology solutions, whether in-housed or via trusted partners. For example, verification, or the assessment of whether a campaign has been seen by the correct audience and under the correct context, will be vitally important, especially for products or services with high keyword demand.
Digital marketers more familiar with a lower-funnel approach will have to adapt their approach, looking toward more granular KPIs than simply impressions and clicks. Ultimately, return on investment will be a primary focus here, with incremental return on ad spend (ROAS) set to become a more prominent metric for brands and agencies in the closed-loop environment. Comparative metrics are also set to play a greater role following the privacy-enforced shift in individual targeting to group analysis. This can include assessments such as new buyers vs. existing customers, as well as competitor analysis to ascertain how the rest of the market is performing.
Retail data activation
Retail media offers a high-quality understanding of audiences and their buying habits, inventory that is also the point of sale, and a reduction of friction. The strength of audience data that retail media can provide could take it from a predominantly ROI-based opportunity to a full-funnel system, allowing marketers to reach broader audiences. Retail media is not just about sales – the data gathered can be used to refine new products (and how they're marketed) before they're launched. It can also be used to strengthen the relationship between retailers and their partner brands. As surmised by Torsten Ahlers, managing director of MediaMarkSaturn Marketing Services, "Retail media [can] help more vendors to sell more goods to buyers, it is not purely a money play".
Retail data activation itself is likely to take place within the marketer or retailer clean room (outlined above) to capitalise upon the proximity between sales and media data, as well as leveraging measurement tech layer output, ensuring a comprehensive closing-of-the-loop between the two data sets and minimising data leakage. Further activation and optimisation will occur at the DSP-level and within the retailer ad stack, in order to appropriately manage programmatic demand alongside incoming contextual (keyword) signals and direct sold inventory.
Mythbusting
As with any emerging space, misconceptions around retail media could severely impact its growth, and potentially cause retailers and marketers to miss out on both revenue and data partnerships. To that end, it is important to dispel three key misbeliefs around retail media:
As a retailer, my brand partners won't want to shift budget
While the opportunities that retail media offers marketers are highly appealing, we have not yet seen a wholescale push from many brands and agencies to shift sizeable portions of their budget into the channel. However, this does not mean there isn't the desire to do so. Building capabilities to marry sales and marketing data, while possible in retail media, requires resources on the part of the marketer, regardless of whether they are taking an in-house or partnership approach. Furthermore, siloes remain in terms of budgetary planning and, given how retail media sits across both sales and marketing, it can often create an impasse whereby budgets cannot be reasonably allocated to retail media efforts. A collaborative approach is needed with internal brand teams, alongside agency and tech partners, to support brands through this shift in resources and to ensure they don't miss out.
Implementing a custom retail media plan is time-consuming and requires too much resource
The opportunity in retail media is not exclusive to behemoths such as Amazon and Walmart. While these firms have the scale that enabled them to build customised retail media solutions from the ground up, partnerships can offer newer players a way to run a custom retail media programme without needing to hire legions of ad operations, product, and sales teams from the get-go. These partnerships can range from full-service to only helping where capabilities are currently lacking – for instance, in managing programmatic video and/or display demand.
Moreover, outside of luxury verticals, retail is a relatively low-margin sector, whereas media is high-margin by contrast. Revenues generated through retail media operations can therefore be used to support income from the mainstay of a retailer's business. Ahlers highlighted that retail media has overtaken social media for domestic business in Germany, while also demonstrating that 80% of its consumers shop online, further emphasising the potential opportunity for retailers when building retail media operations.
The "Amazon model" will dominate the space
While Amazon is unquestionably a major incumbent in the retail media space, its size does not diminish the opportunity for new players. Established retailers, such as Tesco and Carrefour, are building out their own platforms, following in the footsteps of US companies such as Walmart. Meanwhile, vertical specialists in areas underexplored by Amazon, such as travel and DIY, are also entering the space. Moreover, there is a significant untapped opportunity within B2B retail media.
Additionally, it's important that competitors aren't simply replicating Amazon, both because Amazon's model carries high costs, and because the credibility of Amazon's recommendation algorithm has been questioned as a result of allegedly favouring its own products, damaging the symbiotic relationship between retailer and marketer.
Looking specifically to Europe, the fragmented nature of the retail landscape here acts as further incentive to capitalise on retail media. As Daniel Knapp, chief economist at IAB Europe, highlighted, "Domestic retailers are often growing faster than Amazon. Let me emphasise here that this [retail media] is not a winner-takes-all market. We're going to see category leaders emerge, we're going to see national champions emerge. The diversity of the retail media landscape in Europe means a lot of companies can win in this space."
AmazonBrandsDataE-CommerceFirst-Party DataMarketerMarketingMeasurementRetailRetail Media