ATS London 2017

Michael Barrett, President & CEO, Rubicon Project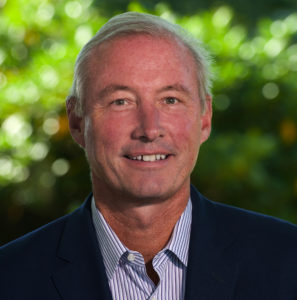 Michael Barrett is the President & CEO of Rubicon Project, a position he has held since March, 2017. Michael was most recently chief executive officer and president at Millennial Media (NYSE:MM), a leading independent mobile ad technology company. In October 2015 AOL/Verizon acquired Millennial Media in an all cash deal. Previously he has served as president and founder of Ichabod Farm Ventures LLC, a private investment firm he established after working as executive vice president and chief revenue officer of Yahoo. He earlier worked at Google, where he led integration efforts following the acquisition of Admeld Inc., where he served as CEO. He has also served as executive vice president and chief revenue officer at Fox Interactive Media, as executive vice president of sales and partnerships at AOL Media Networks and in senior sales positions at GeoCities and Disney Online. He majored in economics at The College of the Holy Cross and serves on the boards of MediaMath, MightyTV and The College of the Holy Cross.
Dr. Boris Mouzykantskii, CEO & Chief Scientist, IPONWEB; PhD (Physics)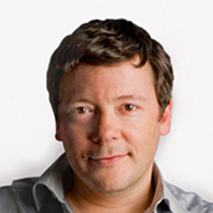 Dr. Boris's career has uniquely evolved to encompass success in both academia as well as business. With a doctorate in Theoretical Physics, Dr. Boris held research and professorial positions at both Cambridge University and the University of Warwick in the UK for more than 10 years. His research in the field of physics is well cited, and he has presented his work at numerous international conferences. After being attracted to the challenges and opportunities in software development, Dr. Boris founded IPONWEB in 2001, bringing his unique background and perspective to computational problem solving and probability modelling in the digital advertising space. Today, his company IPONWEB is a world leader in the Engineering & Operation of highly customised, real-time media trading platforms and technologies. They have pioneered the development of both buy and sell-side programmatic, technology platforms solutions for hundreds of companies globally across the display, mobile, video, DOOH and TV ecosystems. Fifteen years later, Dr Boris is still intimately involved in all aspects of the business from consulting and customer solution definition, to his on-going passion as Chief Scientist and Architect of the company's flagship Machine Learning, decisioning and algorithm technologies.
Tod Loofbourrow, CEO, ViralGains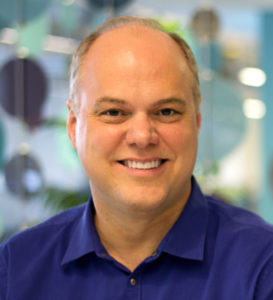 Tod joined ViralGains as CEO in November, 2014. Previously, Tod served as President of iRobot, where he helped grow market capitalization from $300M to over $800M. He founded and served as Chairman and CEO of Authoria (Peoplefluent), a $120M/year software-as-a-service provider of recruiting, performance management, compensation, and talent management software. He also served as CEO of management and technology consulting firm Foundation Technologies. Since 2011, Loofbourrow has served as Entrepreneur in Residence at the Center for Digital Business at MIT's Sloan School of Management, and he sits on the board of Jobs for the Future, ViralGains, and Mobee.
Hamish Nicklin, Chief Revenue Officer, The Guardian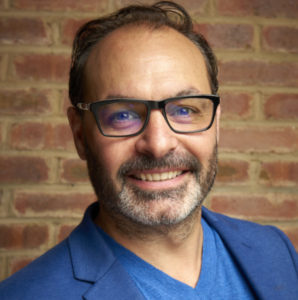 Hamish Nicklin is the Chief Revenue Officer of The Guardian News and Media Group. He is responsible for driving operational and strategic direction across the media, jobs and Labs businesses. Hamish will also have responsibility for building long-term, sustainable business relationships directly with clients and agencies across the globe. Hamish reports directly to David Pemsel, the CEO, and is a member of the Guardian, News & Media Executive Committee. Previously, Hamish was at AOL UK where he was the Managing Director where he oversaw business strategy and and operations across the company's content brands, programmatic and video platforms on both the demand and supply side of the market equation. In the UK this included AOL's editorial brands The Huffington Post UK, TechCrunch and Engadget and the technology brands Adap.tv, AOP and Convertro. Before joining AOL, Hamish held the position of Director of Agency Sales at Google UK. He joined Google in 2006 as Industry Head of Financial Services, before taking on the roles of Head of Public Sector and Government, followed by Head of Creative Agency Partnerships. Prior to this, Hamish held various direct and digital marketing and business development roles at banks such as Lloyds TSB, Coutts & Co and Morgan Stanley. He lives in East Dulwich with his wine writer wife Helena, two wonderful daughters, Cora and Ivy, their small, well behaved Cocker Spaniel, Ludwig and a pointless cat.
Marc Guldimann, Co-Founder & CEO, Parsec Media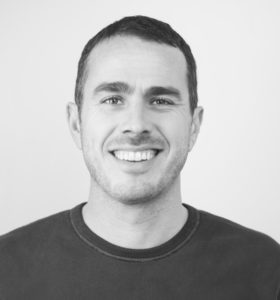 Marc Guldimann is the Co-Founder and CEO of Parsec Media, the first marketplace to sell media based on time spent. A longtime entrepreneur, Marc is experienced in synthesizing his experience across digital media, computer security and decision sciences to develop simple, yet powerful solutions. Prior to creating Sled and Parsec, Marc was the founding CEO of Enliken and Spongecell Inc spending two decades at Internet and technology firms. Before digital media he worked in the wireless network security industry, where he developed the first wireless virus filter. Mr Guldimann led technical sales and marketing efforts for both Vernier Networks and Network Chemistry. Marc graduated from Carnegie Mellon with a degree in Social Decision Sciences and currently resides in Brooklyn.
Rosemary Smith, Director, Opt-4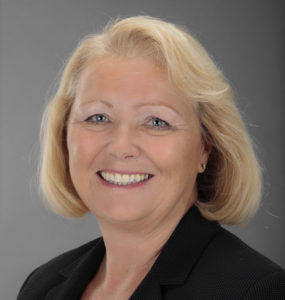 Rosemary began her career in publishing and worked in the data business from 1989 to 2012. In 2004, she set up Opt-4 which advises organisations on UK and international data protection compliance and the maximization of marketing permissions. Opt-4 also runs the Data Protection Network (www.dpnetwork.org.uk ) and online community to provide practical guidance and expert opinion on data protection issues. Rosemary has helped to shape the regulatory framework for marketing through extensive trade association involvement including chairmanship of the Direct Marketing Association's Governance Committee and the DMA Board. She is currently Chair of the DM Trust. Rosemary has given presentations covering all aspects of data protection compliance and permission based marketing to audiences in the UK, Europe, USA, Australia and South Africa. She is also a tutor for the Institute of Direct Marketing where she develops and delivers courses for marketers covering the impact of the General Data Protection Regulation and e Privacy.
Michael Rubenstein, President & Board of Directors, AppNexus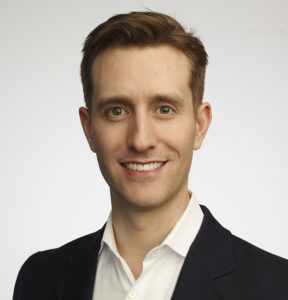 As President of AppNexus and member of the Board of Directors, Michael has been a chief architect of the company's growth from startup to global technology leader. In his role as President, he leads the global commercial, market development, marketing and communications functions and spearheads international expansion and strategic partnerships. Prior to joining AppNexus, Michael was a longstanding executive at DoubleClick, where he founded and served as General Manager of DoubleClick Ad Exchange, an instrumental component of the company's $3.2 billion sale to Google in 2007. Michael is on the Board of Directors of the Interactive Advertising Bureau (IAB) and is a regular speaker at industry conferences including Cannes Lions, AdExchanger I/O and ExchangeWire, and at New York-area business forums and schools. Michael holds a BA from McGill University and an MBA from Columbia Business School. He is a member of the Silicon Alley 100, and serves on the board of Global Cities, a Bloomberg Philanthropy, and UJA-Federation of New York's Digital Media Executive Committee.
Ari Paparo, CEO, Beeswax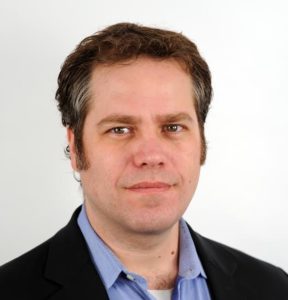 Ari Paparo is the CEO of Beeswax, an ad tech start-up in New York that has created the industry's first Bidder-as-a-Service platform. Previously, Ari has held a number of product leadership positions in the ad tech and marketing tech sectors, most recently as EVP of Product Management for Bazaarvoice, a publicly traded SaaS company that enables retailers and brands to better connect to their consumers through ratings, reviews, photos and other user generated content. Formerly, he was the Director of Product Management at Google's DoubleClick business and the head of product management for AppNexus. Ari is well known in the online advertising community for his authorship of the VAST (Video Ad Serving Template) specification for online video and his development of an online gross ratings point (GRP) model for Nielsen. He is a frequent contributor to BusinessInsider and other industry publications as well as a speaker at advertising industry conferences.
Rob Perdue, Chief Operating Officer, The Trade Desk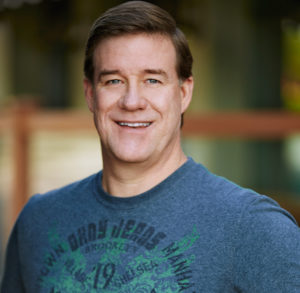 Rob Perdue is the Chief Operating Officer of The Trade Desk, where he scales out the business operations of the company, overseeing business opportunities nationwide and globally. Perdue was previously EyeWonder's Chief Operating Officer, managing all sales, business operations and the company's expansion efforts worldwide. He focused on driving and increasing operational capabilities across all functional departments to meet the company's strategic business objectives. Prior to EyeWonder, Perdue specialized in mergers and acquisitions, capital raising and online strategy for The Jordan, Edmiston Group (JEGI), an investment bank serving the online media and technology industry, where he executed transactions in the online media sector. While at JEGI, he developed wide-ranging experience in online media, advising ad serving companies, targeting platforms, ad networks, search and lead generation platforms and workflow automation software companies. Prior to JEGI, Perdue worked for more than 12 years in progressive leadership and management roles at Time Warner and Ernst & Young, LLP, where his clients included The Carlyle Group, Blackboard, RipTech (Symantec), Marketswitch (Experian) and Lockheed Martin.
Jay Stevens, Chief Revenue Officer, Adform

Based in Adform's London office, Jay serves as Adform's Chief Revenue Officer responsible for the company's global revenue number. Before joining Adform he was General Manager, International at The Rubicon Project where he managed the company's global expansion initiatives and owned the P&L for all markets outside of North America. Previously he served as VP EMEA at MySpace where he was the company's first employee outside of the United States and oversaw the social network's operations throughout the European region.
Alex Stil, President [m]PLATFORM EMEA, GroupM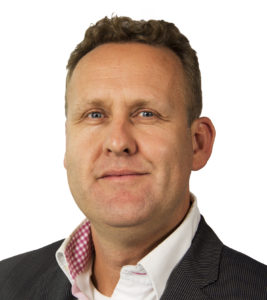 Alex is known as a results-driven senior digital executive with unique combination of operational, digital and creative experience. Alex is widely recognized as a passionate digital pioneer and entrepreneur in the online media market. Currently President of [m]Platform EMEA, an advanced technology suite of flexible media planning applications, data analytics and digital services improving advertisers' use of audience- defining insights from hundreds of data sources to communicate with consumers across all media. Prior to this he was commercially responsible for all real-time media management activity in GroupM Connect Worldwide as CCO. Before that he was leading digital in the EMEA region at Mindshare combined with leading programmatic media globally. He started his career at GroupM in 2008 as COO Mindshare Netherlands. Prior to joining Mindshare in 2008, Alex was CEO and co-founder of Reddion, the first online media agency in Europe, which was sold to WPP in 2007. With Reddion Alex worked for clients to develop their digital knowledge and assets and was overall responsible for all their digital campaigns. Clients Alex worked for are: Unilever, KPN, Monster.com, ING, Dell and Kodak. Next to CEO of Reddion Alex was in the same period also shareholder in Bloosem Media, a successful search engine marketing in the Netherlands. Alex started to work in the digital market in 1996 as managing director of Arthouse Multimedia, a subsidiary of Arthouse design & advertising. He and his companies have received numerous industry honors such as Spin awards, Amma; Agency of the year 2x, Dutch search engine marketing award, Dutch email marketing award and was nominated twice as online media man of the year.
Nigel Gilbert, VP, Strategic Development, EMEA, AppNexus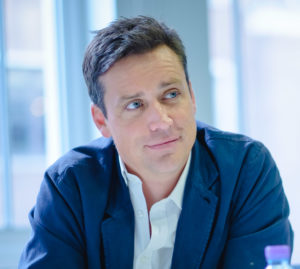 Digital media pioneer, Nigel Gilbert leads AppNexus' strategic development across Europe. Prior to joining AppNexus, he served as Head of Orange Ad Market (UK & FR) for France Telecom. He was responsible for all commercial operations at Orange Ad Market, the real-time bidding (RTB) exchange. In 2001 Nigel co-founded Unanimis, the first and largest digital publisher network in the UK. As Commercial Director for Unanimis, Nigel established and managed operations for eBay, BBC, Channel 5, and the London Stock Exchange, among others.
Léon Siotis, Managing Director, UK and Southern Europe, SpotX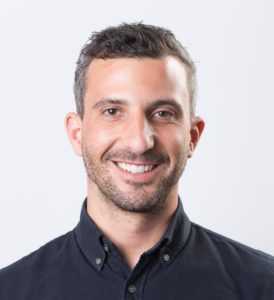 Léon Siotis is Managing Director, UK and Southern Europe for SpotX, the trusted platform for video advertising. He works with leading publishers and broadcasters across the region to help them manage their video inventory and maximise advertising revenue. Siotis has ten years of digital advertising experience from companies including BrightRoll – which was acquired by Yahoo! in October 2014 – Rubicon Project, MySpace and AOL's Advertising.com. He joined BrightRoll in 2011 and helped build the team and client portfolio on the buy and sell-side. Prior to that, he worked with Demand-Side Platforms (DSPs) and agencies across EMEA at Rubicon Project to monetise display inventory on Europe's leading publishers, including launching programmatic buying across the region. This followed two years at MySpace and a stint at Advertising.com. Based in London, Siotis holds a BA in Industrial Relations from the University of McGill in Montreal Canada.
Jamie Caras, Senior Regional Director, UK and Ireland, FreeWheel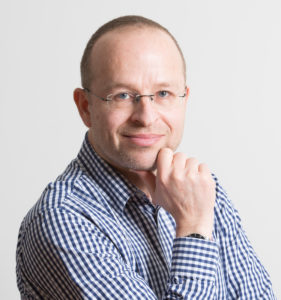 Jamie brings extensive experience in broadcast and technology advertising delivery to FreeWheel where he is responsible for the company's commercial growth in the UK and Ireland. Prior to joining FreeWheel he was the Business Development Director at IMD, responsible for customer acquisition strategy and identifying new areas of commercial development. As the Sales Director at Sizmek, Caras led the sales strategy and execution for Videofusion, the Company's Digital/Linear convergence platform. During his tenure at Channel 5, which reaches more than 30 million UK viewers, he served as the broadcaster's Sales Operations Controller, leading the sales operations team.
Nick Hugh, Chief Executive Officer, The Telegraph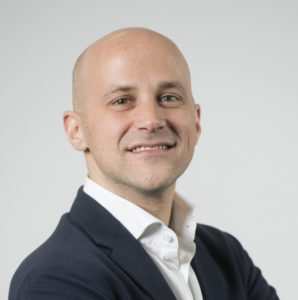 Nick Hugh was appointed Chief Executive Officer of The Telegraph in June 2017. Prior to this he was the company's Chief Operating Officer, a role he held for six months having joined the company in January 2017. Nick is charged with continuing to grow the reach of The Telegraph's quality journalism and diversifying revenue across the group, whilst ensuring the company maintains its rightful place as one of the UK's leading media brands. Nick has almost 20 years digital experience with companies that range from global media players to innovative start ups. Before joining The Telegraph he was Yahoo's Vice President for EMEA where he was responsible for all business and operations in EMEA markets, a role which he was promoted to in 2015 having previously worked as Yahoo's EMEA vice president of audience network and programmatic platforms. He previously spent more than 15 years at various internet companies, including BT and ad tech specialist, Phorm. Nick has an MBA from INSEAD France, one of the leading business schools in the world and a BA Hons degree from Manchester, England.

Neal Richter, CTO, Rakuten Marketing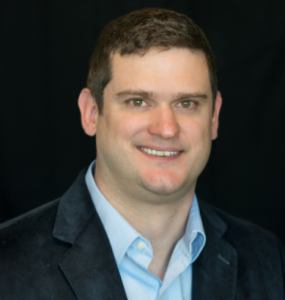 Through 20 years of software experience, Neal has focused on optimizing business needs, successfully applying data mining algorithms and scalable systems in order to create advanced software products. Most recently he was CTO & Chief Scientist at the Rubicon Project from 2009-2016 (CTO from 2014- 2016). Rubicon pioneered "programmatic advertising" and lead early development of real-time bidding via an SSP/Exchange supporting advertising web, mobile and video. Currently the system supports 20B+ ad requests, 500B+ bid requests per day processing 3+ TB in data logs and $2M+ in revenue per day. It connects to 200+ DSPs in total, including large platform DSPs, retargeting DSPs and niche bidders in display, mobile web/app, native and video. He came into Rubicon when the Engineering team was less than 30 people via their first acquisition of OthersOnline a 4 person startup providing semantic audience analytics software. During his tenure he grew the Engineering team from 100 (after taking over as CTO) to 220 engineers. Neal also serves as co-Chair of the OpenRTB protocol that standardized the process of RTB, the Deal-ID and the Native ads format. Prior to entering advertising technology he worked at RightNow Technologies, a early CRM vendor that sold to Oracle in 2011. There Neal was the lead of a team of AI/ML engineers doing "data science" before the term was coined. They pioneered the use of sentiment analysis, natural language processing, and content search systems in over 36 languages within automated customer service systems. Neal grew up in a log cabin in Montana and holds a PhD in Computer Science from Montana State University as well as an MS degree from Utah State University. In grad school he specialized in Artificial Intelligence and optimization algorithms. He authored and published 16 academic papers and 10+ Patents. When not sifting through data or designing high scale learning algorithms, Neal enjoys fly fishing and living in the Rockies in Salt Lake City Utah.
Matt O'Neill, General Manager, Europe, The Media Trust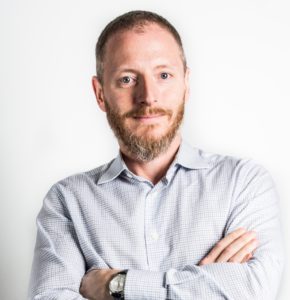 Since 1999 Matt has been working on the front line of digital advertising in an industry-facing capacity. Most recently he has taken on the role of European General Manager for The Media Trust, a US-based digital security and advertising quality assurance company. Matt has consistently strived to generate industry consensus from senior leaders and drive innovation through collaboration. He is a frequent speaker, panelist, and chair at industry conferences including Digiday, IAB, dmexco, The Guardian, AOP (UK), Admangerforum, and corporate-operated events. He is an active advisor and investor for advertising and marketing technology start-up enterprises and a senior partner at AtlanticLeap.

Nick Reid, EMEA Head of Agency, Adobe Advertising Cloud, Adobe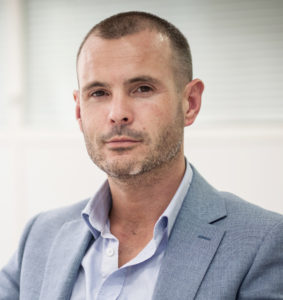 Nick Reid boasts almost two decades of UK media industry experience, working with some of Europe's hottest brands and agencies. Career highlights include managing the Volvo, Nike and Three Mobile accounts at Mindshare, Emap Sales Director, and Head of Sales for MySpace, where he established the UK sales team and was one of the first ten employees this side of the Atlantic. Prior to joining TubeMogul in 2013, Nick was VP Advertising at Adjug when it was purchased by IgnitionOne. His time at TubeMogul has seen the transition from start-up, to becoming a public business, post IPO in 2014, to being acquired by Adobe at the end of 2016. Nick is a Philosophy graduate from Leeds University.
Matt Prohaska, CEO and Principal, Prohaska Consulting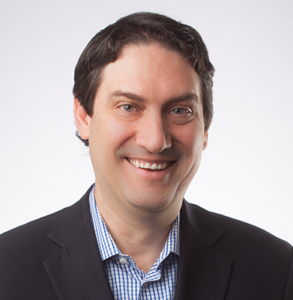 Matt Prohaska, CEO and Principal, Prohaska Consulting, is a 25-year media veteran and consultant to leading digital media and advertising technology firms and executives. Matt has contributed to the growth of online advertising since its commercial inception in the early 1990s, first by creating the online media practice at BBDO (now part of Omnicom) in 1994 and later opening CNET's New York sales office as its first Regional Sales Manager in 1996.  In April 2013, Matt became the Programmatic Advertising Director for The New York Times, where he led more closed deals in programmatic direct sales than any publisher during his time there. As head of Prohaska Consulting, Matt, with a leadership team of 10 executives and a network of more than 100 senior executives in 29 cities across the globe, works with CEOs, CROs, COOs, CFOs, and CTOs to drive revenue and/or reduce costs on a strategic and/or tactical level by improving sales, marketing, operations, product, and/or tech. In three and a half years, more than 200 clients – including top organizations such as Univision, Under Armour, Toyota and IAB – have chosen Prohaska Consulting for a variety of services, including strategic guidance, project leadership, training, and/or operating street teams. The team has trained more buyers and sellers of programmatic advertising globally than any other independent organization.
Sacha Berlik, Managing Director, EMEA, The Trade Desk

Sacha Berlik is Managing Director at The Trade Desk. In his role, he oversees development and retention of the company's clientele for its service territories in Europe, the Middle East, and Africa (EMEA). Most recently, Berlik was the General Manager of DataXu's European operations. Prior, he founded mexad, which grew to six offices across the globe before being acquired by DataXu in 2011. Before mexad, Berlik co-founded the Western-European Operations of Oridian (now Lycos), and ActiveAgent (now goldbachmedia), one of the first pan-European ad networks. He also built the online presence for one of Germany's largest private televisions stations, SAT1. Berlik holds a B.A. in Business Administration from the Free University of Berlin where he published his thesis, "TV and Internet - Will the Complement be a Competitor?" He is based in Cologne, Germany.
Vincent Flood, Editor, Video Ad News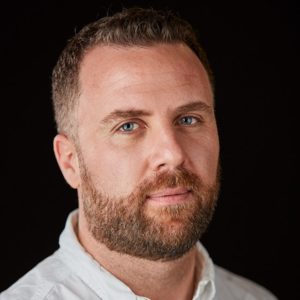 Vincent Flood is Editor of Video Ad News, a trade publication that also organises two industry events, New Video Frontiers and TV Rise. Prior to setting up Video Ad News he worked with MatchReturn, a company specialising in display RTB and publisher ad operations. He was also Managing Director of The Brown Cow Project, a company that specialised in creating online videos for UK charities, while also freelance writing for some of Ireland's leading business and current affairs publications including Business and Finance and Magill.
Mark Howley, CEO, Zenith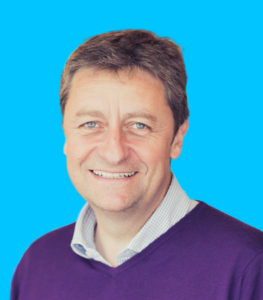 Post graduating and the obligatory stint of travelling, Mark worked firstly at Mediacom and then the full-service agency Amirati Puris Lintas, before joining Zenith in 1999 as a Planning Director. He became the agency CEO in 2015. His previous roles within the agency were Group Managing Director and Head of Planning and Strategy. Mark has a wealth of experience across most advertising sectors, including Automotive, Financial Services, Entertainment and FMCG. Mark's particular interest in communications is the area of Marketing Effectiveness and ROI.
Stacy Huggins, Executive Director of AdLedger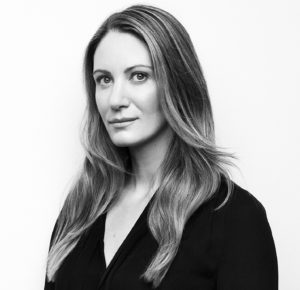 Stacy Huggins is the Executive Director of AdLedger, the ad tech blockchain consortium. Stacy is an entrepreneur and seasoned marketing executive and a thought leader in blockchain technology and its applications to media and ad tech. Stacy is also the Co-founder and CMO of MadHive, a Supply Path Optimization Platform backed by blockchain which allows for transparency in both fees and auction dynamics, bringing the economic value of a media buy to the buyers and sellers directly. Having held leadership roles on the agency, ad tech and client sides of the business, Stacy has a deep understanding of the challenges within the ad tech supply chain.
Adam Johnston, Head of Advertising Technology, Sky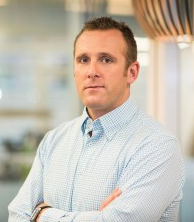 Adam is Head of Advertising Technology at Sky, Europe's leading entertainment and communications business.    Adam is responsible for delivering all of Sky's market-leading advertising technology across Sky Group, working hand in hand with Sky Media.  Reaching over 95% of the UK population, Sky Media represents all of Sky's channels and sites including Sky Sports, Sky News, Sky 1, Sky Cinema, Sky Arts, Sky Atlantic and Sky Living. Sky Media also sells on behalf of a range of renowned broadcasters and channels including Channel 5, Discovery, National Geographic, HISTORY, MTV, FOX, Universal, Nickelodeon and Comedy Central. Sky advertising technology delivers both linear and video on demand (VOD) propositions across TV and across OTT, across direct and programmatic, and all Sky markets.  These products include AdSmart - offering personalised advertising, serving different ads to different Sky households watching the same programme; AdVance - taking TV programme and ad viewing insights into the digital domain; and  AVx -  enabling ad buyers to buy AdSmart enabled ad spots and premium video impressions programmatically. Before Sky, Adam worked as a CTO in advertising technology with companies such as Blis and The Exchange Lab, building expertise across  advertising monetisation,  trading, automation, analytics, and machine learning driven decisioning.
Andrew Casale, President & CEO, Index Exchange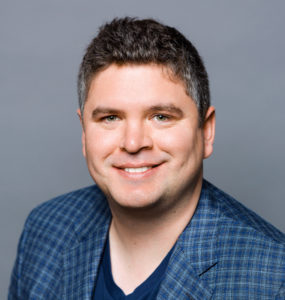 As President and CEO of Index Exchange, Andrew leads over 300 of the brightest minds in advertising technology across the U.S., Canada and Europe. With a sharp focus on delivering benefits to media companies like The New York Times, Hearst, Daily Mail and Conde Nast as they tackle the world of automation, he's built Index Exchange as one of the only pure-play and transparent ad exchanges in the advertising ecosystem. While he's responsible for providing strategic direction and market vision to the company at large, he's also hands on with all day-to-day corporate operations. Andrew has a unique penchant for the advertising industry and the promise of its automated future. At only age 15, he was a strategic advisor for his family company, Casale Media – one of the first ad tech startups built to help marketers manage online ad inventory. 15 years later, he's pivoted his family's company Casale Media into Index Exchange. By doubling down on investments in engineering and infrastructure, he's continued to grow the company's revenue by over 100% y/y and adding headcount when needed to bolster the company's offering. As a respected industry thought leader, Andrew is widely sought-after for his expertise and opinions on programmatic and exchange-traded media, and the growing need to transact with transparency at the forefront of the conversation. Andrew's bylines and media contributions have appeared in numerous publications including Ad Age, Adweek, AdExchanger, The New York Times and The Wall Street Journal.
Nicole Holtsmark, Head of Commercial Platforms & Data Products, Condé Nast International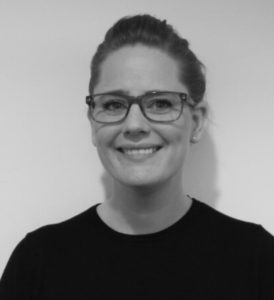 Nicole Holtsmark joined Condé Nast International in July 2016 as Head of Commercial Platforms & Data Products.  Her role at CNI encompasses commercial applications for business and behavioural data across eleven wholly owned markets in Asia, Europe and Latin-America. Prior to joining CNI, Nicole served as Head of Programmatic Trading & Audiences for The Telegraph, where she drove market-leading strategy across all platforms including Display, Video, Mobile and Apps.  With a strong background in publisher representation and network management from her time with Media Corp Plc and AOL/Ad.com, she had previously served as Director of Operations for The Publisher Trading Desk - an independent managed service for publishers without dedicated resource for programmatic trading.
Ian James, General Manager, International, Verve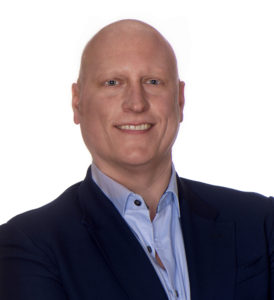 With 20 years digital and traditional media experience, Ian has held various leadership roles across entertainment, FMCG and media organisations. Throughout his career, Ian has been instrumental in the evolution of digital for a multitude of large brands, music and radio businesses. From 2008, James continued his digital journey at the world's largest agencies, including Aegis Media, Starcom and Acxiom, working closer with global brands in the bid to connect them to consumers utilising data and insights. His latest move sees Ian join the fast-growing, leading mobile location experts, Verve, as General Manager International, where he will oversee the companies launch in the UK and international markets. Ian brings a wealth of mobile and data knowledge, truly understanding the importance of a brand story, from consumer intelligence, creative innovations through to measurement and proven results.