Dissecting the eBay Private Marketplace: Phuong Nguyen Discusses The New Strategy, As 5 Billion eBay Impressions Go Into The Automated Channel
by Ciaran O'Kane on 7th Sep 2012 in News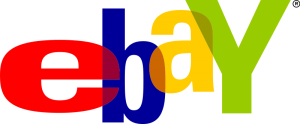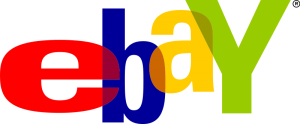 Rubicon Project announced that it has signed a deal with eBay to create what could be the "UK's largest private marketplace". The deal represents a major coup on many levels, not least because it means Rubicon will be optimising up to 5 billion impressions per month. ExchangeWire caught up with Phuong Nguyen, Head of Advertising UK at eBay to discuss the implications of this deal (full interview below the ExchangeWire take on the new eBay strategy).
How significant is this new proposition? Well, if eBay is able to port the rich insights and shopping behaviours into the ad call, then this could become fairly interesting to trading desks - otherwise it would simply be just another method of accessing huge volumes of fairly inexpensive inventory. How they fuse the user insights with impressions being served and passed to Rubicon remains unclear.
It may create a potential workflow challenge depending on the degree of granularity of audience insights being leveraged. Most DSPs accessing private marketplaces would need to target specific line items representing different categories, different audience segments etc in order to execute this properly. Given the way most trading desks create targeting rules, in most cases, if it cannot be seen as a line item, it cannot be targeted. It will be interesting to know how Rubicon and the desks look to overcome this.
eBay is looking to run the private marketplace strategy alongside existing channels. Some might see this as a short-sighted approach, believing that eBay, with its incredible volumes, was ripe to execute a holistic yield management strategy from one central platform.
There is some speculation within the industry that Rubicon will get first look at all of eBay inventory, which will be sold at significantly higher floor prices. Unsold would then be passed to other channels, including Ad2One and possibly retargeting partners. So not quite holistic yield management, but not far off.
eBay has inevitably seen its volume of unsold increase. This private marketplace, which might have a higher floor price than its current run-of-site activity, is able to tap into the growing demand coming from trading desks.
It might only be a yield improvement on 10% of its inventory before it is passed back into the ad server and then passed down the priority order.
But by maintaining its lower costing direct business with agencies directly (namely CPA programmes) you would have to assume that it will use these as a soaker in the way it currently does. eBay just now has an additional way to monetise previously unsold inventory - effectively overlaying with data to increase the value.
Phuong Nguyen, Head of Advertising UK at eBay, discusses the new partnership with Rubicon.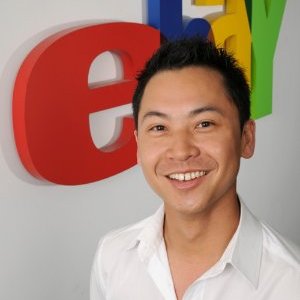 Can you give an overview on this partnership between Rubicon and eBay?
We have just launched the UK's largest private ad exchange allowing brands access to over 17 million monthly unique users and up to five billion impressions, and unrivalled data insights from shopper-ready consumers.
Why has eBay decided to work with an SSP to sell inventory?  Was the motivation predicated on the growth of trading desks in the market and shifting budgets?
There were two key drivers.  Firstly we were seeing greater and more sophisticated use of RTB in the market so we knew there was an understanding of the benefits of the technology.  Secondly we saw a real appetite among agencies to harness ever more sophisticated data insights as a way to improve performance.  We have one of the largest repositories of consumer data on the web - data that is among the most accurate available on this scale according to industry analysts - and so the Private Ad Exchange was a natural step for us.
How will this partnership work?  Will all buys outside Ad2One and direct sales have to come through the Rubicon-powered exchange?
We have a range of solutions to make it easy for agencies and advertisers to optimise their spend – it's all about offering brands and agencies choice about which channel is appropriate – they're designed to be complementary. Advertisers can work us to find the best channel for them based on their specific needs and in many cases our private exchange will sit alongside existing channels to ensure the advertiser's objectives are fulfilled.
Will this private exchange be selling bundled media and audience segments?
The private exchange will offer a high degree of flexibility. We will build audience segments for advertisers based eBay's unique 1st party data and we believe this offers insights unavailable anywhere else in the market. We will work closely with the trading desks to ensure that the make up of these segments fulfills their needs and will tailor them as appropriate.
What type of inventory will be sold through this channel?  All unsold?  Or will eBay look to implement holistic yield management across all classes of inventory?
For me it's all about the data – we have more accurate, insightful data that we're coupling with access to premium inventory and it's a huge opportunity for agencies looking for more effective solutions.  And because agencies will have access to our entire inventory we can work with them to develop highly tailored strategies and segmentation models.
eBay is a significant buying point for ad networks and trading desks in the UK market, how significant is this decision by eBay to launch a private exchange?
Our launch is a significant initiative in the UK and we've worked closely with our buying partners to develop a private marketplace solution that helps them to deliver an improved return.
Is this deal restricted to just UK - or is it a pan-Euro deal?
At the moment this is a UK initiative as it's here that we see the strongest appetite for RTB and use of our unrivalled data.  Of course we will look to replicate in other markets if this first market is successful.
eBay has traditionally ran a lot of CPA based campaigns for clients. Will Rubicon be effectively monetising the yield of these campaigns alongside RTB campaigns? Or will this still be operating separately?
Our CPA campaigns will continue to be managed through our agency sales partner, Ad2One.