PubliGroupe Acquires 85% Ownership of Improve Digital as European Publisher Looks to Invest in Proprietary Technology
by Ciaran O'Kane on 23rd Oct 2012 in News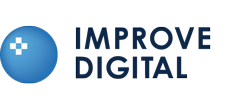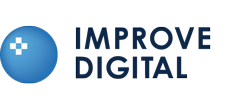 European SSPImprove Digital has signed a strategic agreement with Swiss-based PubliGroupe, a provider of marketing and media sales services. PubliGroupe acquires 85% of the Improve Digital shares, fueling Improve Digital's international expansion and technology development. The company will operate as an independent entity within the PubliGroupe portfolio. Head office of the company will remain in Amsterdam and the two founders, Joëlle Frijters, CEO, and Janneke Niessen, CIO, continue to lead the company during the next development and internationalisation stages.
Improve Digital's technology is tailored to the needs of European premium publishers looking to automate their sales relationships and manage their own private marketplaces. Today over 70 premium European publishers use Improve Digital's platform and the technology is compatible with all major ad systems in the market.
Joëlle Frijters, CEO and founder of Improve Digital, comments: "There is a whole new world evolving with advertising budgets seeking the automated route. In a few years we expect the majority of the advertising budgets to be traded in an automated fashion and in real-time. With this strategic step, we are looking forward to rolling out our company even more quickly and broadly, benefiting from a strong majority shareholder."
Arndt Groth, CEO PubliGroupe, adds: "Improve Digital is a fast growing company with an outstanding value proposition and technology. The dynamic and leading European sell-side platform (SSP) provider gives PubliGroupe an excellent opportunity to grow internationally in the field of real-time advertising, further developing our existing, trusted relationships with premium publishers, agencies and advertisers in a mutually beneficial manner".
Janneke Niessen, CIO and founder of Improve Digital, adds: "This investment allows us to continue to strongly develop our technology around our three strategic pillars of RTB, premium and data and continue to offer our clients a competitive platform, tailored to their needs allowing them to be in control of their future and revenue."
Martijn Hamann, Partner at Van den Ende & Deitmers, concludes: "We're proud to have been able to support such a great innovative technology company through their growth, internationalization and R&D stage. It's a compliment for the founders, to sign an agreement with such a reputable company listed on the Swiss stock exchange. It will be a strong force behind the further growth of Improve Digital."
The transaction is subject to approval by the Swiss Competition Commission (COMCO).