Deutsche Telekom Buys Retargeter Xplosion Interactive - As German Sales House Looks To Tap Into Growing Retargeting Spend
by Ciaran O'Kane on 6th Feb 2013 in News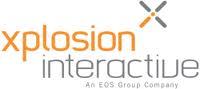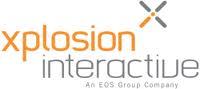 It has been confirmed that German retargeting solution, xplosion interactive, has been acquired by Deutsche Telekom's sales house division, Interactive Media.
xplosion interactive was part of the EOS group, a finance and risk management division within the giant retail outfit, Otto Group Holdings. xplosion interative was thought to be surplus-to-requirements within EOS, as it didn't fit with its core business capabilities.
The deal might well be premature given Otto's drive to digitse its own offline business. The acquisition is further complicated by Deutsche Telekom's recent investment in MyThings, a leading Euroepan retargeter.
xplosion interactive is one of the biggest retargeters in Germany behind market leader, Criteo. This purchase by Interactive Media now gives the giant Sales House the technology and resource to take on Criteo and other providers in a fast-growing market.
This typically follows the trend of German Sales Houses investing and buying local advertising technology players. A number of large German Sales Houses own - or are heavily invested in - localised ad server, SSP and ad tech solutions.
More acquisitions are expected in the coming months as the big Sales Houses look to cover new and emerging revenue streams in programmatic buying. Details on the deal have not been disclosed.