IDG UK Talk Through Programmatic Strategies, as Both a Seller & a Buyer
by Rachel Smith on 19th Feb 2013 in News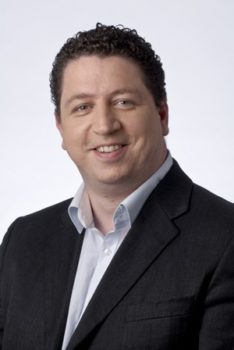 IDG UK are proving that even publishers who are very vertical-specific can benefit from programmatic technologies, as a seller, but also as a buyer. ExchangeWire caught up with Daniel Shaw, Media Services Director, IDG UK to talk through their current programmatic strategies.
Why is a publisher like yourself, who is predominantly more niche in content focus and user size, engaging in programmatic technologies?
Ultimately, we see this as a great opportunity – we operate in a niche in the sense that we are media specialists in the technology market, but that's a pretty sizable space in which to operate. Through our own brand offerings, as well as our TechNetwork, we already offer our clients access to over 15 million technology users every month. That gives us a lot of data, and that's a large driver behind our strategy. We know more about technology buyers than anybody else and, using programmatic buying, can employ this first-party data to offer clients access to very targeted audience groups, but with scale in a way no one else can. We know clients are moving budgets into the programmatic space – so also making our inventory available via this channel also made sense. Opening up our inventory to the demand side did require education, and the initial concerns of channel conflict and yield erosion have quickly been overcome as we see the realities of working through programmatic
What does your current strategy look like from a sell-side perspective?
One of the focuses for us initially was in creating PMP's with our largest advertisers. We are seeing some traction here, but the reality seems a little less advanced than some of the discussions would have you believe. This is still early stages in this market, so it's good that we are having these conversations now. We do have some PMP agreements in place – so it seems the timing is right as this area gathers pace.
Overall, our strategy is about uncovering new budgets to which we have historically had no access. We are seeing spend, out of category clients for example, where there is some natural fit with our heavily male, affluent audience. These are clients we simply weren't talking with before. So, in a relatively short period of time, we have already experienced some fundamental changes in how we view this market. Pubmatic have been a great resource in helping us understand more about the new market dynamics with which we are dealing. Education has been key in ensuring everybody internally supports this process and embraces it as an opportunity, not a threat to our traditional business.
Is IDG UK in a position to start executing a holistic yield strategy – is this the ambition at some stage? How do you envision the future, looking from a guaranteed/non-guaranteed demand perspective?
At some stage I think it has to be the ambition – at least as far as standard inventory goes – but right now our priority and focus is on learning and ensuring we can maximise revenue from both guaranteed and non guaranteed demand sources.
Revenue from sponsorships/partnerships/integrated programmes has been growing significantly over the past three to four years. The sales teams focus on this – partly at the request of our advertisers, but also because these high-value programmes are constantly changing and allowing innovation. It's a nice sales conversation to have with clients.
I can see a future where almost all standard ad formats are bought through programmatic – but how much of this will be guaranteed or non is harder to predict.
What is programmatic technology enabling IDG UK to do, beyond simply opening up to new demand sources and streamlining process/workflow? Anything around audience understanding?
Audience understanding has been central to our approach. Investing in a DMP was a key decision (we selected Krux). Allowing us to understand and define data segments, and to do so on a bespoke basis, is what we believe will drive the quickest revenue wins. We operate in a specialist sector and the technology market is pretty complex, particularly on the B2B side. Buying enterprise IT solutions isn't a short sales cycle. So, that's a perfect example of where our understanding of the user can really help advertisers, not only target specific users, but also to target users at certain times in the (often lengthy) buying cycle. This is far more important at this moment in time that streamlining processes or opening up new demand sources. It's creating a unique commercial opportunity for us, and the revenue gains we are already seeing have justified this focus.
Do you envision opening up other ad inventory such as video and mobile into programmatic channels?
Mobile is a challenge and an opportunity for all publishers. It's front of mind for us because of the huge percentage of our users accessing our content via a mobile device. It's something on which the whole business is focused (not just from a programmatic perspective). Tracking users, and user behaviour, from a desktop to a mobile is one challenge in the programmatic space, but there are many more, broader challenges around mobile to be faced. So, it's something that we are actively monitoring.
Video seems slightly different and much more of an immediate opportunity. We are seeing video brand budgets coming through the trading desks right now. If you have the quality (ATF, click-initiated or, at very least, ATF sound-on autoplay), the desire and budget is there from advertisers. So, we'll move on this very quickly based on the conversations we have been having.
Is IDG UK primed to execute a publisher trading desk? What is the pitch to advertisers here who have been so familiar with a value proposition based on context and environment?
I think the fact we operate in one sector – technology – is the thing that gives us the real advantage here, and it's our first-party data that gives us this. Programmatic doesn't mean you have to abandon the classic value proposition of context or environment. There are some fantastic programmatic tools that allow you to bid against inventory only where the context is correct. If clients understand that targeting against the right USER in the right PLACE at the right TIME has a value, they will pay enough to allow you to only buy the right kind of inventory. At IDG UK, we aren't trying to find the cheapest place to target users. That's not our pitch. We are using our Publishing expertise to define the right user, and then find them in the right environment. That does cost more. So, we aren't changing our pitch – we are educating clients that programmatic doesn't mean abandoning context and environment.
How will this focus and shape the future resource IDG UK brings in? Are you making investments in more buy-side capabilities?
The resource question is very timely. From the outset, we decided to have people who could focus on this area entirely. We have dedicated sales resources. They know the market and can talk to the demand partners in terms they understand. It's a jargon-heavy industry, so it's important that sales people have a much higher level of technical knowledge, and are both comfortable and confident speaking with clients to explain the opportunities from data targeting, That can be quite an educational process, so being able to hand hold clients through the terminology and complexities is a key skill (as opposed to hiding behind acronyms). We also invested in bringing somebody in on the operational side. Vishnu Balchand has joined us from Infectious Media, and with four years in the RTB space, his knowledge and ability to ensure we can deliver on the promise of this space is vital. He sits away from the traditional ad operations department, so can focus entirely on programmatic.
We have further plans to increase resource in the short and mid-term as well.  On the buy-side we already have capabilities to allow us to create the audience extension programmes. I would imagine we will invest further in that as the market evolves. At present, I am seeing at least two new suppliers a week who think they can add further value. We believe keeping on top of new technologies is absolutely vital – and being active in the market with suppliers, industry commentators, and traditional competitors is the best way of doing that.