German Programmatic View: Turn's Oliver Weiss Gives Some Insight On The Local Data-Driven Ad Market
by Romany Reagan on 28th Mar 2013 in News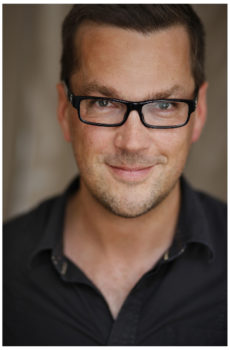 The third Ad Trader Conference is now only weeks away. This year's event in Berlin on April 18 will focus primarily on how the key constituent player, namely Sales Houses and brand advertisers, are building strategy around programmatic buying. In the run up to the event, we will be speaking to a number of senior execs about the burgeoning market. Here we speak to Oliver Weiss, Sales Director DACH at Turn, to get the buy-side perspective.
With the growth in digital ad spend via real-time bidding (RTB) validating its place as an established method of media buying, the debate has now turned to the likelihood of premium display inventory coming into the programmatic trading environment at scale.
RTB has proven itself to offer greater efficiencies in targeting and return on ad spend for advertisers who have invested in it. On the sell-side, however, publishers still question its ability to maintain, let alone increase their CPMs for premium inventory. In Germany, premium inventory is still traded in much the same way as it was 10 years ago, through direct relationships between the publisher and agency/client, with most of it bought for 'brand' campaigns.
Looking at the German market from the outside, it may appear that by our nature we are risk averse. In fact, Germany is dominated by about 10 sales houses who are of course aware of RTB and automated trading. However, the problem is that by its nature, programmatic buying disrupts the status quo and questions established positions, and that's not an easy transition.
We have also learned that increasing spend within RTB is not only a question for the sell side. In less than 50 milliseconds, our system is able to analyse more than 50 attributes, with thousands of data points for each impression, and make a decision on behalf of the advertiser as to whether that audience is right for their campaign. However, in Germany, advertisers are wary of talking about using data for targeted advertising, and this hesitancy may mean that brands are not maximising the opportunities provided by using a demand-side platform such as Turn Campaign Suite, that has the ability to integrate first- and third-party data to optimise audience analysis and segmentation.
Additionally, whilst advertisers of course like the idea of automated buying, they also want the right type of inventory that fits with their brand values, and the right measurement model that will allow them to optimise both brand and performance campaigns via RTB.
Private marketplaces, which fulfill objectives for both publishers and advertisers, look to be the answer here. Facilitated by five exchanges (Rubicon, Pubmatic, Improve Digital, DoubleClick AdExchange and Admeld) who connect to demand-side platforms such as the Turn Campaign Suite via a key called Deal ID, private marketplaces enable publishers to have some control over which advertisers are invited to bid, and a minimum floor price is set against the premium inventory which they make available. Contrary to some publisher preconceptions, we have actually seen on average a five-fold increase in eCPMs paid on private marketplace inventory in Europe through the Turn platform, compared with RTB open markets, for the period of Q1 2013.
On the demand side, interest is also growing, with month on month increases in European private marketplace media spends over the same period. Advertisers are enthusiastic about private marketplaces because they enable the brand to be associated with premium content in a brand-safe environment, whilst at the same time benefiting from the automated execution of the campaign on an impression-by-impression basis. This improves overall spend effectiveness and optimises across media buys in one central platform.
Whilst currently still in its infancy in Germany, I believe that once publishers see the benefits of private marketplaces, increasing amounts of premium inventory will be sold this way, driving brand spend through the RTB sector and cementing its position within the overall German media landscape.