Is 'Location' The New Cookie?
by Ronan Shields on 28th Apr 2014 in News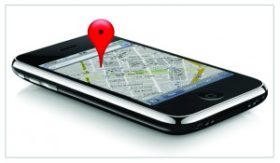 Truly integrated advertising campaigns have long been thwarted by the inability of advertisers to use cookies for retargeting audiences on mobile, however an ongoing beta test between xAd and out-of-home advertising firm Posterscope aims to significantly alter this perception.

Those participating in the trial have dubbed "location as the new cookie for mobile", with xAd claiming to be able to use audiences' location as a proxy for their intent and potential behaviour after being served with an ad.

XAd is a mobile location platform, that originally started in the search part of the market, but then pivoted to display after its senior management decided that it could leverage its technology and database to help advertisers target audiences based on both their location and behaviour.
Headquartered in the USA, the company has started to expand its European operations, opening its regional headquarters in London where mobile marketing veteran Theo Theodorou (formerly of Apple and Microsoft's advertising operations) holds the position of xAd, general manager, EMEA.
Currently the company aims to expand the business in three ways: Enhancing its agency relations; building a network of media partners, such as PosterScope; and developing its mobile demand-side platform (DSP) services, by pairing with trading desks.
Theodorou says xAd differentiates itself from rival technology platforms as it combines first party data, and then uses it to help build "secondary insights". For example, xAd uses its "SmartFence" technology to geo-target users within a designated area in real-time using an audience's search intent and previous mobile ad behaviours as an indicator of a mobile user's mindset.
XAd claims its method of "geo-fencing" is more accurate than alternative methods – think of EE's mData services, or Telefonica's SmartStep – as much of the customer profile information is built using  latitude and longitude data – or "lat/long" – which is oftentimes constructed using customer registration data. One tell-tale sign of this is getting a lot of hits coming from the same lat/long point, which is a sign the data is dated, therefore inaccurate, according to Theodorou.
XAd recently published research indicating that its location targeted campaigns performed above the industry standard CTR benchmarks for display and search at 0.60% and 8.9% respectively.
It also uses various audience identifiers, such as Google AAIDs (Android ad ID) and Apple's IDFA, paired with past location data as part of its "SmartAudience" techniques, to help build an audience profile.
Using these methods, Theodorou says the pairing between xAd and PosterScope, can let the outdoor advertising company amplify its current poster messaging onto consumer's mobile screens or to help retarget smartphone users in areas where there are no poster sites for a 30 day window.
"This pairing is about message amplification," he adds. "Once we get advertising relevance nailed, advertising can become content."
The launch of the pilot between PosterScope and xAd has already taken place with sources close to the campaign assuring ExchangeWire the participating brand has already rebooked for an extended period.