Rob Norman, GroupM Chief Digital Officer, Talks Programmatic Strategy, Ad Tech & How Agencies Remain Competitive
by Rachel Smith on 16th Dec 2014 in News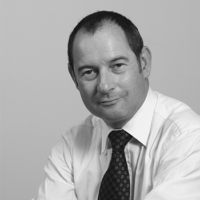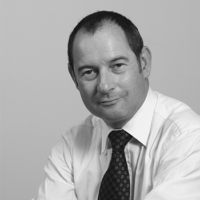 Rob Norman is the Chief Digital Officer of GroupM Worldwide, and leads a community of over five thousand digital specialists around the world.
Here Norman speaks to ExchangeWire's Wendy Hogan on programmatic strategy, navigating ad tech and supply and how media optimisation will evolve within the WPP holding group.
How do you define programmatic at GroupM? How much of your business has shifted focus?
We define it like everyone else, that is, automation over time of the media buying and selling process. Rules based automated trading, where software on the buy side interfaces with supply side automation to match demand and supply based on rules that reflect campaign or client requirements to set a clearing price for inventory.
The proportion of media that is digital is increasing, therefore the proportion of automated trading is also increasing. It's highly significant but in the same way that search, display or social occupied more time and attention than dollars in the early years, programmatic is currently experiencing the reality that investments are ahead of percentages of billings. The hope is you don't spend too much time in areas that don't end up growing to warrant the investment – organic reach on Facebook for example.
We expect there will be a lot of faces to automated trading going forward, as the market becomes increasingly about trusted marketplaces and confidence in the integrity of the inventory vs open exchanges.
Viewability and bot-free inventory are drivers of the establishment of trusted marketplaces. Arrangements between the client, GroupM and publishers are growing and we're now setting extremely specific parameters around safety and expect that not all inventory will be available all the time to all clients.
Can you explain the relationship between Group M and Xaxis - do you collaborate?
Xaxis is part of Group M and should not be described as a trading desk. Xaxis negotiates for inventory in the marketplace and combines that inventory with data to create media products that serve client and campaign needs. Xaxis use the AppNexus bidder platform to interface with sources of supply.
Xaxis are transparent to clients about how they make their money without revealing the underlying cost of media and technology. As long as they demonstrate value that is the important discriminator. It's all about distinguishing between disclosure vs transparency.
The client is given this information up front and chooses to opt-in to the Xaxis business model. There are three types of clients – those who use Xaxis and will provide budget subject to the value Xaxis provides; those clients who will dip a toe in the water to see how Xaxis performs for them and those who believe an agency is an agency and non-disclosure is an issue for them so they do not want do it. This model is now being validated as Omnicom are now indicating they will operate in the same way.
You were recently quoted as saying "The benefits of people-based targeting and measurement continue to grow as the limitations of the cookie increase" – how much are you concerned about the return to walled gardens led by media players with identity at their core?
It's a work in progress - data sets that can join the dots to create proxies for device ids are being built as we speak.
There's definitely an advantage in the market to people with persistently logged-in users. Facebook - logged in all the time, Twitter, smaller logged in audienceplus the more questionable value of people who visit via link discovery; Google's logged in Gmail and YouTube bases and of course LinkedIn.
Obviously, we'd love to end to with a situation to unify all the id's. These platforms know more about their users than other people do. It's not clear that their user base really appreciates that the consequence of opting into that service ends up being that you're opting into ad targeting and you might wonder if an individual would accept that in a more itemized user agreement. There is no doubt a current information asymmetery as these platforms know more than any advertiser or agency could know. The best we can do is learn within our own systems and build proxies for the information they have. We don't know how big the gap is between what we deduce and the reality.
The data structures we're building within Group M are a system on top of all these walled gardens and we're fairly well advanced in that, pending of course the client's comfort to share data within GroupM's systems.
It all equates to a cost benefit analysis where the more data you put in the system, the more likely you get an advantage; on the other hand, putting data out there may also equate to risk, especially if you enmesh with a single supplier and it becomes difficult to untangle yourself.
Typically, clients are mostly worried about their data being applied to the benefit of other clients – Group M spend a lot of time reassuring clients that we don't co-mingle client data except at the very top-level in an aggregated fashion.
The industry so far has proven to be mostly trustworthy with client data – there hasn't been much press or agency firing happening due to data breaches.
You've written about Brand Safety before, do you think it's possible to guarantee it without human curation?
The integrity of the underlying market is core to the growth of the market. Group M are very focused on raising viewability standards – we need to know that an ad is 100% in-view to be considered a served ad. Conde Nast have agreed to these standards with more publishers to be announced.
We are closely examining the ability of our partners to deliver the actual inventory they are selling. We want humans not fraud.
We applaud all the vendors building and deploying verification technologies. It's not possible to eliminate but we can work to identify it and establish pricing within the market based on paying for ads actually seen by actual people.
Clients like Unilever are driving industry wide collaboration to make improvements in this area. These controls are an onerous use of resources. We'd prefer it if the time and effort invested was spent on building more sophisticated tools and systems, however the reality is, there will always be a race between people doing the fraud and the people trying to catch them.
Are you able to share how Group M are building strategies and deploying tech to deal with Google's display advertising dominance?
Google has the biggest boat. If the ocean rises, the biggest boat rises the furthest and Google benefits the most. Google believe its inventory works best by using their tools and that use of their tools in the supply chain will result in an increased yield for Google. What if Google had insisted that Search Partners use DART search exclusively? – would the market have evolved and grown as much as it has as a result of the efforts of Marin, Kenshoo and others?
I believe this will likely slow down the broader market. Many players want us to use proprietary tools to access inventory which means the market is trying to operate multiple trade desks and tools. Programmatic was supposed to reduce friction, it seems counterintuitive to have multiple tools to do that.
Hopefully major suppliers will open inventory pipes to all people who have certification on the buy side. Certification will need to centre around whether you can demonstrate you can deliver and be vigilant about issues like latency (ad serving) and ensure nothing impacts the user experience.
In terms of standards – any seller or exchange can determine who has seats based on the commercial and technological integrity of the buyers. Are the agencies structured to holistically manage client campaigns across platforms (social, search, programmatic ad stack) to achieve the clients desired outcomes?
It's wrong to assume that all programmatic buying (ad words, Facebook, RTB) is based around performance. Not all clients focus on short-term outcomes. Lots of brands are looking for long term measures of brand health and running longer term strategies to measure that.
The agency function is to understand the functions of various platforms – Twitter, Facebook, display ad exchange, ad words etc and join the dots, mapping to datamarts of their own. Agencies then use that data to inform processes and media plans in the future ensuring all media buying decisions are informed by all the bidding platforms. Group M has made a huge investment at a local, regional and global level around business science. It's been a proactive part of the business for many years to develop datamarts and predictive modelling tools. With the introduction of API's and availability of more volumes of data, data is moving through at a much faster pace than ever before, so the teams need to adapt their systems to make that data the most useful it can be.
What role do you see ad tech playing in markets that lack the installed base of traditional media reach and established measurement standards?
Reach based planning remains important; the greater the precision the greater the value. Even in the most developed markets cross screen / cross device planning is in the relatively early stages but it's clear that technology is accelerating the process.
Do you think brands should fund the news? As brands build their own reach, content and distribution platforms, is the notion of 'premium' display or video becoming obsolete?
It remains the truth that the news has never been so widely distributed and it's reassuring to know that authoritative news sources are still the most widely shared but disturbing that monetisation is such a challenge. News needs to be paid for and it's a shared responsibility among advertisers, consumers, proprietors and (dare I say it) governments.
What's your perspective on the mobile advertising opportunity? Do you think it's under-performing?
Clearly the consumption of much media has become untethered. Facebook and Twitter are 80%+ mobile, YouTube is 50% mobile. If you include all those then the mobile ad market is developing quickly. I still think there are creative challenges. Intimacy of experience raises the bar for content.
What are your thoughts on brand trading desks?
I think every brand needs to participate in programmatic. I think less brands need exclusively dedicated resources and even fewer (the very largest, the most data rich, the most adaptive) need to do this in house.
What are you most excited about in regards to AdTech in 2105?
A sea change in the integrity of inventory is my one real hope.
Rob Norman is Chief Digital Officer of GroupM Worldwide. GroupM is the largest purchaser of advertising media in the world and is a division of WPP and the parent company of Maxus, MEC, Mindshare, Xaxis, M80, IEG, Catalyst and Quisma. On a global basis, GroupM invests in excess of $80 billion on behalf of its client. Rob sets digital strategy for the Group and leads a community of over 3,000 digital specialists around the world. In addition to his core responsibilities, Rob is a Director of WPP Digital and Wild Tangent and a non-Executive Director of BBC Global News Ltd. He is also on the board of the Center for the Digital Future at USC, a member of the Facebook Client Council and an advisor to Greycroft and GGV, both venture capital funds.