As Rubicon Project Buys Ad Net For $120 Million, Should SaaS Model Be Abandoned In Ad Tech?
by Ciaran O'Kane on 1st Apr 2015 in News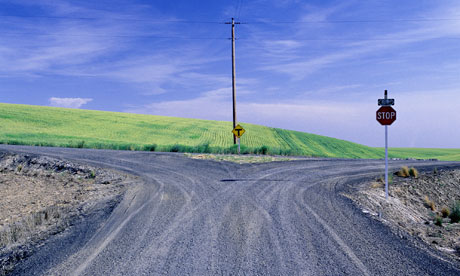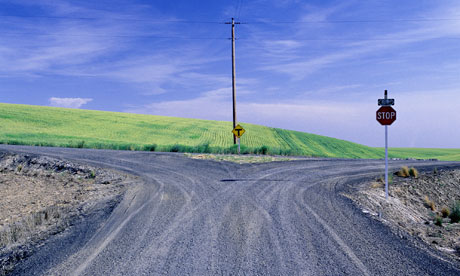 This week Rubicon Project bought ad network Chango for over $100 million, mostly in stock. This was an interesting acquisition, not because Rubicon bought a buy-side company, but more a realisation of the difficulty in building a 100% SaaS-based ad tech model. Chango, effectively, is an ad network with most of its retargeting buys under management.
Its margins are probably fairly sizeable, given its IO-based business. This is not to slight the Rubicon Project acquisition, but more a confirmation of the monetisation models that work in ad tech.
Is SaaS even possible in advertising technology?
"Software as a service is a software licensing and delivery model in which software is licensed on a subscription basis and is centrally hosted."
I feel a lot of ad tech companies are crrently living in denial: they aspire to be something they are not, and as such, they are not realising their full potential. Digital advertising and technology has always been a complicated relationship.
There are very few true SaaS models in this industry. People will doubtless point to Google (DoubleClick) and Facebook (Atlas) but they are effectively massive media businesses, and as such, are inherently biased towards selling their own media — whether that's through proprietary attribution or walled data access.
What about the advent of programmatic buying? Aren't we all SaaS models now? Not quite. Walled gardens — the type you see from AOL, Amazon, Yahoo, and eventually Google and Facebook — are just an evolution of the ad network model.
Agencies are pulling the levers from the UI; but by giving buyers access to prop first-party data, and preferred inventory through their offering, are big vendors effectively shifting the industry to the media plan 2.0? It's all programmatic now, but it looks an awful lot like the old plan model.
Maybe there is something else to consider here too: while many vendor UIs scream of automation, how do you actually know there isn't an optimisation team behind some of those campaigns running across their 'platform' to ensure performance?
Media optimisation is a complicated business, and sometimes (maybe not all the time) an algo is not capable of delivering 100% campaign performance for everyone.
SaaS Never Worked in Ad Tech, When Will Outsiders Realise?
Rubicon's purchase of Chango is a testament to how a pure play SaaS model can only get you so far. As a public company, Rubicon is under intense pressure to show continuous growth to Wall Street.
Its move to the buy side has been a three-year project, and there should be be no navel gazing about that. It is just a reality that the sell side is a difficult place to make real money.
The Chango acquisition confirmed to most of the savvy people in this industry that a single-digit margin business is pretty much impossible to sustain.
You either get to an inflection point, and buy companies that are margin heavy, or you get sucked into a company where media and tech work in tandem.
Ad tech is no place for SaaS. The VCs and Wall Street fail to the see this; and it is odd that some, especially in martech, think they can somehow bring their licence model to digital advertising.
There is probably some room for this type of model around data, but media complicates everything. Once you touch media, the model changes radically.
It is interesting that the marketing cloud platforms continue to circle ad tech, taking bits that they feel compliment their core licence business.
Having had a few of my ad tech M&A-related questions this week at the MarTech conference in San Francisco rebuffed by various marketing technology vendors, you sense there's a lot of internal wrangling currently happening at the big Marketing Cloud platforms — specifically, Oracle, Salesforce, and Adobe - around how to get into ad tech.
A moment of clarity is probably coming for Marketing Tech vendors. They can either fight each other for a market worth several billion, or abandon the licence model to get a share of a programmatic market (when you bundle in TV) worth hundreds of billions globally.
Rubicon's purchase only confirmed the obvious: the SaaS model is dead in ad tech, long live the ad network.