Ad Tech Reports to Wall Street; Weve Subsumed by O2
by Ronan Shields on 8th May 2015 in News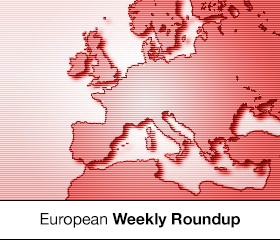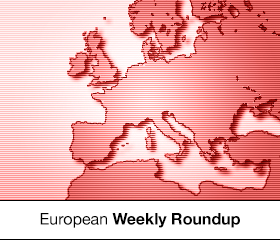 In this week's ExchangeWire Weekly European Roundup: Rocket Fuel reveals revenue update post clear-out; Criteo & Rubicon post strong growth; Weve subsumed by O2 amongst telco consolidation; In-housing on the rise, Data orgy as Britain goes to the polls.

Rocket Fuel reveals latest figures

After news of its recent 'efficiency drive', where it pledged to increase efficiency to the tune of $130m, plus a clear out of its leadership team, Rocket Fuel this week reported its latest financials, posting a 40% annual revenue increase coming in at $104.3m for the last quarter.
The figure included $37.4m in digital advertising revenue, with revenue from direct advertisers accounting for 24% of its total revenue, while revenues through agencies was 76%.
Rocket Fuel Interim CEO Monte Zweben, said the company would pursue its strategy of improving its agency relationships, as well as developing its client-direct business, noting that in the last quarter over 80 new direct advertisers were using its programmatic marketing platform.
He said: "Specifically, we are making progress aligning our business model with that of the agency, including new pricing models intended to remove headwinds that we have experienced.
"If agencies want to leverage the Rocket Fuel technology in a self-service manner via their training desk, we are happy to do so in a manner financially attractive to all."
Dave Sanfaran, Rocket Fuel, CFO, offered further insight into how he saw the company transitioning, he added: "However, longer-term we expect to see changes in margins as the mix of our business changes to include some higher margin SaaS revenue and self-service deals, but also potentially some lower margin trading desk deals.
"Since we are only in the initial stages of selling these types of deals, we don't yet have visibility over the margin rates of these deals, or over the rate of adoption and magnitude of those potential mix shifts. But we don't foresee any large changes in the next few quarters."
Elsewhere, Tremor Video also reported its latest quarterly results with continued growth, amounting to $40.6m in revenue for the quarter (16.4% year-on-year growth), with 18% of that number coming from programmatic advertising, although this amounted to a net loss of $7m, down from $7.2m a year ago.
Bill Day, Tremor Video, CEO, said: "The dramatic shift in media consumption towards online video, projected to grow in the US from $5.8bn today to $12.8bn in 2018, creates a significant growth opportunity that we are well positioned to capture."
Criteo, Rubicon Project post strong revenue growth


French performance marketing outfit this week unveiled revenue of €262m, up 71% year-on-year, while US-based Rubicon Project also reported revenue of $37.2m, a rise of 62% annually, during the same period.
Criteo also reported that net income in the first quarter 2015 increased to €12m, compared with €4m in the first quarter 2014, based on positive uptake of its cross-screen services – 84% as of March 2015.
The company also reported that 22% of its client-base have now subscribed to its recently updated Criteo engine; plus, its revenue from companies in the Americas doubled (grew by 101%) in the last year.
"Our Q1 'State of Mobile Commerce' report revealed that mobile devices contributed to 34% of global ecommerce transactions, a four percentage point improvement, compared with the prior quarter," read a Criteo statement underlining the importance of its mobilised revenues.
Meanwhile, Rubicon Project reported quarterly revenues of $37.2m, representing 62% growth, the highest growth-rate since the company went public, but also amounting to $5m loss for the period.
Frank Adante, Rubicon Project, CEO, put the figures down to the company's recent investments (which include the purchase acquisitions of Chango for $122m, plus the joint purchase of iSockets, and Shiny Ads), as well as its investment in authoring the OpenRTB 2.3 standard to buoy interest in mobile advertising products.

O2 buys We've out from EE & Vodafone

Earlier this week, it emerged that Telefonica's O2 has relieved rival telco partners EE & Vodafone of their respective shares in their (former) joint venture Weve, amid a round of consolidation in the UK telco space.
O2 – which is undergoing a takeover bid from 3's owner Hutchison Whompoa – has bought out its former fellow stakeholders for an undisclosed sum, with the renewed outfit set to focus entirely on programmatic advertising, away from SMS marketing services, which had formerly been the bulk of its revenues.
At present, Weve is in the process of uncoupling its data from the EE and Vodafone data assets, and is in the process of strategising its renewed offering. However, it has stated that its new offering will include: O2 Wifi, O2 Priority, as well as Smart Step data (O2's footfall tracker).
David Plumb, Weve, digital director, said: "By focusing on mobile advertising, Weve has been really successful, growing by 45% year-on-year in 2014. The UK mobile digital advertising market is big, growing by almost 100% year-on-year to £850m in 2014.
"With O2's heritage in digital services and as a pioneer in digital advertising, we are perfectly placed to capitalise on this potential. We are therefore pleased to announce that after a strategic re-evaluation of the joint venture, O2 is acquiring Weve."
Research released this week from digital trade body SoDA this week revealed that more than one-in-four (27%) of companies claiming to work with no agencies, more than double the figure from 2014.
Meanwhile, clients that continue to work with agencies are also cutting back on their rosters with just 12% of brands working with four or more digital agencies this year, down from 21% in 2014.
Another insight contained in the report includes: agencies still struggling to handle data, with agency respondents scoring themselves at 5.86 out of 10 on their ability to drive actionable insights from data and 5.69 on the capability to use data.
However, the study, conducted by eConsultancy based on 680 respondents' feedback, also contained more positive information for agencies with "emerging tech" one of the key areas of focus among respondents.
UK election prompts data splurge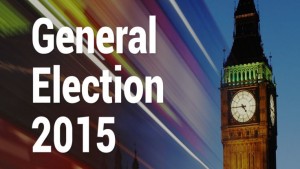 The UK took to the polls this week, with the outcome predicted to be the most uncertain in a generation in the run-up to polling day. The hype has prompted several ad tech firms to mine the vast swathes of data at their disposal to produce a slew data-based infographics (click on the links below for further details).
TubeMogul, a company that pioneered postcode targeting for its video advertising products during the most recent Presidential election in the US, also published some thoughts on how candidates this side of the Atlantic can use such formats to influence the outcome.
It reads: "It will be intriguing to see what direction the election ads take in this upcoming election. Due to the nature of UK elections, fundraising videos won't play any part. But, with such tight races, we believe that spend will be hyper-local to target battleground constituencies, and will focus on shoring up the base in order to persuade voters not to consider up-and-coming parties that could split their votes (like UKIP or The Greens).
"What will also be interesting – and we feel likely – to see is any 'hot topic' videos produced to capitalise on issues or of-the-moment opportunities.
"For example, if a 'bigoted woman' gaffe occurs this time around, will we see a rapid response video emerge from a party to take advantage of the news cycle? Programmatic ad buying allows for rapid shifts in content, geographic targeting and creative that would make this kind of activity possible."
TagsAdvertiserEMEA