Meeting Brands' Expectations for Viewability in Programmatic Mobile
by Rachel Smith on 22nd Sep 2015 in News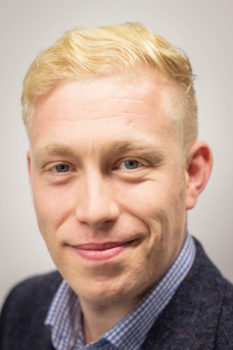 In our latest column from the IAB's Display Trading Council, Paul Gubbins, head of programmatic, EMEA at Millennial Media explains the complexity of the challenge in measuring viewability on mobile and the collaborative efforts happening within the industry to address this. The IAB fosters and encourages this self-regulatory approach through initiatives like the DTC, which you can find out more about joining by contacting david@iabuk.net
Readers of ExchangeWire are all well-versed enough in the growth of programmatic, particularly in mobile, where, according to the IAB, programmatic share of ad sales nearly doubled to 64% in 2014. With estimates that around 70-80% of all digital spend will be programmatic by 2018, there's very little need for me to reaffirm why programmatic mobile is vital to the future of digital trading.
However, there's another hot topic in mobile right now that's beginning to dominate the agenda, and one that will also impact the future growth of programmatic: viewability.
Viewability is taking centre stage — and for good reason. Marketers are already demanding reliable measurement for viewable impressions to understand if the ads they paid for were actually seen. According to the 2015 Millennial Media Programmatic Survey, 70% of respondents with budgets of USD$5M+ plan to measure viewability against their mobile buys in the near term, and are looking to achieve greater than the 80% viewability benchmark.
That pressure is translating into an industry intent on solving for 100% viewability for brands, even though standards in mobile have not been set yet. This enthusiasm is to be applauded, however, currently, buy-side partners, such as Rocket Fuel, can be left in the situation where advertisers are using these viewability metrics, without fully understanding the different ways viewability can be measured and what the subsequent results mean. So, how is the industry working together to solve this challenge and meet client expectations?
How Mobile Differs From Desktop
Brand safety, ad fraud, and viewability solutions aim to ensure that "the right, real person views an ad within appropriate content". Meaning, no bot fraud, the ad is in-view, and the site or page where the ad was delivered was brand appropriate.
As outlined by the IAB in the US for its State of Viewability report, the underlying foundation in this shift is that viewable ads make digital advertising more accountable and comparable to other media.
However, mobile is different. The approaches to measure viewability in online don't necessarily apply to mobile, especially regarding in-app advertising. Multiple factors impact how viewability is measured in mobile and whether an ad is counted as viewable or loaded:
Devices:

with a range of screen sizes and device types available, not all sites have been designed with the breadth of mobile devices in mind

Operating System (OS):

technical nuances with the Android OS that make ads displayed less viewable

Ad types & placements:

including interstitials, adhesion units, rich media, and video need to be taken into consideration for viewability measurement
Studies have found that mobile performs better than display as it relates to viewability. According to leading digital measurement firm Integral Ad Science, viewability scores in display range from 42-53%; for in-app advertising that increases to 81%.
Striving for 100% Viewability
The major associations and governing bodies are all addressing online and mobile advertising viewability head on in an effort to bring the industry closer to 100% viewability.
The Media Rating Council (MRC) has established viewability definitions and standards in online display advertising: at least 50% of the pixels in view for at least one second. For mobile, the MRC issued interim guidance stating that display measurement standards will apply, but formal standards or measurement guidelines have not been published. In tandem, the IAB UK has released a set of UK Viewable Impressions standards to offer guidance and greater accountability for advertisers.
A move to guaranteeing viewability, as Millennial Media has done in partnership with Integral Ad Science for its own 100% Viewability Guarantee, will make mobile advertising even more accountable and establish a foundation for greater comparability with other media. As the industry converges around a standard viewability approach, it will eventually shift how we transact in mobile advertising — from a buying model based on served impressions to that of viewable impressions.
Viewability in Mobile Exchanges
When it comes to programmatic and trading inventory in mobile exchanges, there are two key drivers for the industry to get behind.
Firstly, we know there's surplus of inventory out there, and it's our job to help publishers not just sell that inventory but also get the maximum yield per impression. Viewability in programmatic mobile will helps to achieve this. By ensuring improved performance, and demonstrating improved ROI to brand advertisers as a result, we will encourage greater spend and higher returns.
Secondly, we've seen in desktop that fraud is becoming more prevalent. As mobile advertising continues to grow, we need to cut fraud off at the pass and mitigate fraudulent traffic before we expose inventory to buy side partners.
One such example here comes from our DSP partners at Rocket Fuel. When buying impressions through Rocket Fuel, decisions on whether to buy impressions are made based on a number of variables, including viewability, which is built into their predictive algorithm. Working with Integral Ad Science, we are all collaboratively working to establish how best we can expose viewability metrics on the Millennial Media Exchange. It's these metrics that will help to improve performance and reduce fraud, driving programmatic mobile forward further still.
Achieving Viewability
Marketers must protect their brands, and they rightly don't want to pay for an ad that a consumer might not have an opportunity to see. As advertisers demand higher standards, more effective ads will drive spend.
Publishers and developers also play a critical role on the path to 100% viewability. As advertisers demand a higher standards, publishers and developers must also be proactive, or risk losing valuable advertising dollars. Advertisers can also improve viewability for mobile ads by leveraging direct publisher relationships and SDK integrations.
The mobile ad ecosystem is desperately seeking guidelines around viewability; and, as the landscape evolves, new standards will emerge for mobile advertising. 2015 is a year of transition. By working together as both the technology and the industry evolves, this is the year that viewability standards will be defined and serve as a critical component of programmatic mobile.