The Power of Programmatic in Brand Building
by Rachel Smith on 25th Sep 2015 in News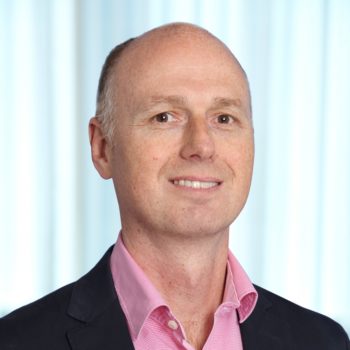 In this guest piece for ExchangeWire from Richard Robinson, MD EMEA at Turn, Robinson argues that programmatic advertising is more than just an effective, performance-driven way of advertising. With a creative approach to programmatic, marketers can effectively build their brands – and reach new levels of performance and customer engagement.
For years, programmatic advertising has been synonymous with performance-driven marketing, offering real-time opportunities to drive customers through to the sharp end of the purchase cycle. But this efficiency and performance to drive sales has perhaps meant that marketers have not fully appreciated the power that programmatic has to effectively build brands in a uniquely engaging and personalised way.
With programmatic ad spend expected to surpass £1.8bn in the UK in 2016, knowing how to harness programmatic technology with creative brand building will be imperative to help brands stand out from the crowd.
Well-planned, well-executed marketing campaigns don't just shove any old ad in front of the customer; and brand building using programmatic technology is no different. A good programmatic campaign goes beyond the demographic and age of the user, employing context and control to help a brand connect with their audiences in a relevant and creative way. By personalising messages in this way – communicating with audiences on the what, the where, and the who, rather than a broad audience – brands resonate with their audience by providing them with relevant, useful information. Brand engagement, affinity, and loyalty are based on how a customer views your brand, so building this trust through personalised communications is fundamental.
Far from being expensive and time-consuming, one of the most appealing things that has drawn many marketers to programmatic is how cost-effective and efficient the technology is. As well as providing a seamless experience for both marketer and customer, programmatic gives brands the power to introduce themselves to untapped audiences via channels and websites they may not have used in the past. It's also a good way to reinforce brand loyalty with their current audience, by acting on customer browsing and shopping habits, to offer audiences a value-added experience with the brand. For example, do customers who buy bikes often also regularly buy sports clothing and read The Guardian? Planning and executing your media programmatically allows brands to reach only that desired audience, on the media they interact with most, and offering them something they see as important.
The most successful programmatic brand campaigns hinge on effective planning.
Understand the new marketing world
With a programmatic marketplace, brands can uncover a wide range of data, which can help them understand their audience both pre- and post-campaign. As a result, programmatic provides marketers with a direct pass to a whole new world of insight, utilising data from third parties. This allows advertisers to tailor campaigns for the audience segments that matter most to their business, and analyse how they respond to the brand.
Adjust your set
Delivering campaigns that resonate with consumers and enhance their experience with a brand is an important but challenging task for marketers. Jay Walker-Smith, president of the Futures Company, says we've gone from being exposed to about 500 ads a day back in the 1970s to as many as 5,000 a day today. So, with adverts on every street, paper, and webpage we come across, it's not surprising that consumers have become blinkered to many advertising formats. However, programmatic gives brands the ability to adjust a campaign's frequency to specific audiences, a direct benefit of which is that brands can communicate with customers without the risk of under- or over-saturation.
Connect with context
Programmatic campaigns also give marketers the flexibility to optimise their campaigns in real-time. Brands can now deliver content depending on when their audience is in the right frame of mind to be engaged with. This might mean sending a display ad to a consumer's tablet as they sip their morning coffee, delivering an in-app ad on their phone during commuting hours, or integrating an ad into their Facebook feed as they scan their laptop later in the day. Ultimately, brands can ensure they connect with customers in the right context.
Measure up
As shoppers move from online to offline and back again across various channels and devices, the modern path to purchase has become more confusing and disjointed than ever before, making it harder to track. However, multi-touch attribution methods which allow marketers to view every brand engagement across devices allows them to discover what specific combination of channels drive consumer interactions and how these interactions interplay. This helps brands to maximise engagements at each stage of the customer lifecycle by understanding when and where these engagements are most valuable to the brand and customer.
In the same way that programmatic has transformed the world of performance-driven advertising, it also has the potential to impact brand-building, streamlining the process through personalisation. It allows for greater tailoring of messages and eliminates waste in real time – which for marketers with pressured budgets is always important – whilst also empowering engagement. Marketers who embrace the power of programmatic for brand building and weave this technology into their campaigns will reap the rewards of better engagement with audiences who have an affinity to the brand; and ultimately become their most sought-after customers.