What's the Point of Video Ads If No One Can See Them?
by Sonja Kroll on 27th Oct 2015 in News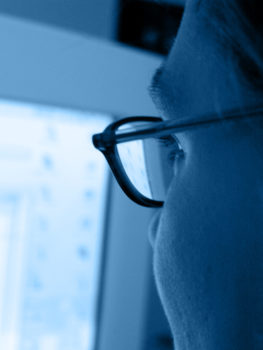 Viewability standards have recently come under scrutiny again. But how can we make sure that ads are actually seen by the audience? For Justin Taylor, UK MD of Teads (pictured below), the solution lies with engagement and choice.
Imagine if you were watching TV, but half of the image wasn't on the screen. Or you were walking down the road and saw an advert for a new movie, but the poster had slipped and the release date wasn't even in view. You'd be pretty annoyed I bet. But this is what happens every day online, and marketers are paying the price.
For years, it was an open secret in the industry that much of your advertising for a campaign would be wasted, no matter what the format. And, whilst some progress has been made, a recent study by Meetrics estimated that an estimated £1bn is still being spent on unseen ads, despite the level of online viewability in the UK rising to 52%.
This is simply not acceptable or sustainable. It's only right that brands and advertisers pay for placements that are 100% viewable and actually seen – and not just seen, but seen by an engaged audience who wants to view them in the first place.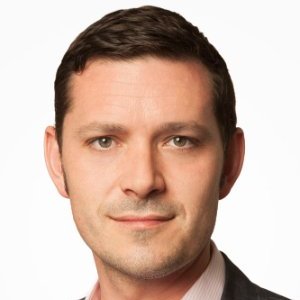 For video advertising, the situation is potentially even more precarious, due to the domination of pre-roll advertising formats, which force web users to watch an advert before they are able to view their chosen video content. As a result, today's internet users have developed lightening quick reflexes to avoid advertising they don't want to watch. They open a new tab or window and mute the sound the very instant an unwanted adverts appears in front of their video content. This is without taking into account the 15% of internet users who have installed ad blockers in the UK.
We believe that giving the user choice and putting them in control is critical. Adverts have more value when they are intentionally viewed by web users. Video adverts are often highly entertaining and great quality, and can be offered as relevant content, not a painful toll that must be paid before video content can be viewed. This is the next challenge is viewability – not just getting ads on the page, but making sure the people watching them actually want to.
Recent research underlines just why sustaining consumer interest and engagement is so important. The longer consumers view ads will make a huge difference to brand awareness, according to a study by Millward Brown. When shown an ad for six seconds or less, just 6% of consumers could recall the brand shown, highlighting just how viewable an ad needs to be to build awareness.
This is why we've teamed up with viewability partner Moat, to champion viewable video ads across all screens and formats. We know transparent and viewable ads are key to building trust in the industry, and third-party verification from trusted sources is crucial.
Unless we take a zero tolerance approach to viewability as an industry, the problem will only get worse. Brands and advertisers deserve 100% viewable ads, 100% of the time, which is what we're able to do for brands. Only by demanding the best can this become industry standard.