Agencies Are Still Struggling to Develop Profitable Ad Tech Models
by Rebecca Muir on 10th Dec 2015 in News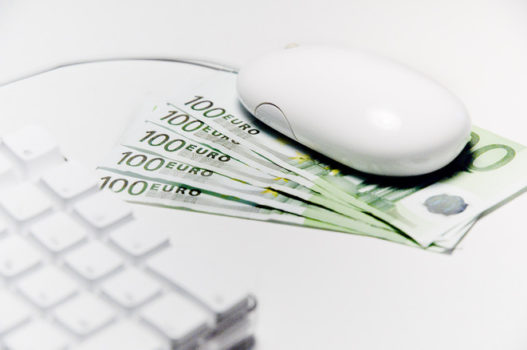 86% of UK media agencies are changing their business model to accommodate the growing influence of ad tech, according to new research by retargeting company AdRoll. ExchangeWire spoke exclusively with Marius Smyth, MD, EMEA, AdRoll (pictured) about the evolution of the relationship between UK media agencies and ad tech companies and about what it's like to work with tech-savvy agencies.
Lessons learnt
From day one, online advertising was measurable. As soon as the first online banner ad appeared, its impression was counted. Over the years, as consumer attention has shifted from traditional media to online content, advertising budgets have followed. Today, roughly half of all media bought is online – and, therefore, is measurable.
This trend has given rise to the ad tech industry – the family of technology providers that facilitate the targeting, buying, measurement, and optimisation of online ad campaigns. An industry that is now worth more than USD$120bn a year.
When ad servers were first brought to market, the technology was paid for on a cost-per-impression basis. It is widely known that this cost was often marked up by media agencies before being passed on to clients. The markup was supposed to reflect the time that was required to implement the technology and the extra time required to incorporate its data into reporting.
Brands that discovered this lack of transparency felt cheated by their agency partners and demanded that the cost of technology be passed on with no markup.
Implementing, integrating, and managing technology is a skilled job and takes many hours of work. Technology also creates data that requires analysis, which creates more campaign optimisation work.
No longer able to mark up the cost of technology, agencies have created billable service offerings, proven by AdRoll's research that reveals 60% of UK media agencies have evolved to offer ad tech options in the last 12 months. Furthermore, 37% report that their media agency is 'tech-savvy', and a further third (32%) report being 'reasonably tech-savvy'.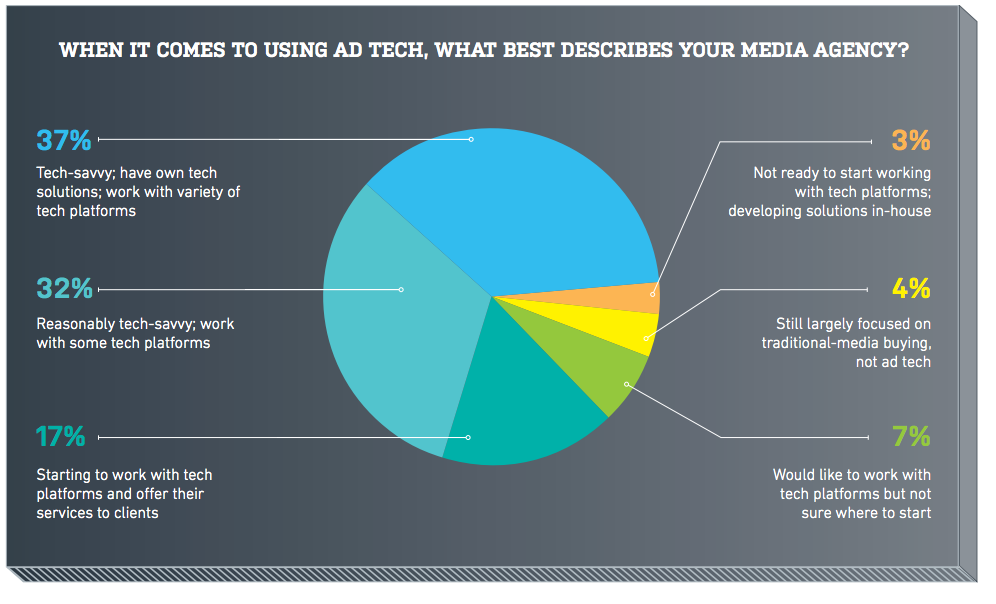 Source: AdRoll
The ad tech vs agency battle to 'own' the client relationship
Today, 40% of UK media agency professionals said they find it hard to develop profitable models around their agency's ad tech partnerships. One of the reasons for this is that ad tech companies have been known to circumvent agencies and establish direct relationships with brands. There have been "changes in the direct-to-client approach", said Marius Smyth, managing director AdRoll, EMEA. "If a brand is working with an agency, there is a relationship already there and there's a reality to doing business."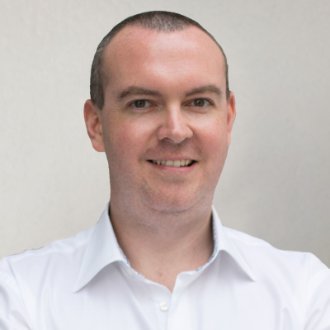 "Agencies are an important partner for us, certainly in terms of getting to end advertisers", said Smyth, highlighting that the brand-agency-technology relationship should be viewed as a triad, not a battle for power. Speaking about the 40% who report that it is hard to develop profitable models around technology partnerships Smyth said: "There's one big reason – agencies find it hard to monetise or understand the value they can bring in terms of using the ad technology to drive return for their customers, and in turn be able to monetise that."
Just over half of respondents (56%) reported that they have "benefitted from productive collaborations, saying data-driven solutions have allowed more time to get creative and focus on strategy". Smyth added: "There are agencies that have taken a tech-centric approach […] and there are those agencies who have taken a backseat […] who are now playing catch up. It's visible in the talent they [agencies] are hiring." Smyth indicates that new hires are essentially a barometer for how seriously an agency regards technology. "Independent agencies looking to differentiate tend to be very engaged and want to work closely with us", said Smyth, indicating that, perhaps, independent agencies are more tech-savvy compared to their networked counterparts.
Some agencies are taking a different approach, 34% of respondents reported that their agency has bought an ad tech company. One of the largest deals of this kind occurred in September 2014, when WPP paid USD$25m for a significant stake in technology company AppNexus. The trend continues, earlier this year (15 June, 2015) Dentsu Aegis bought retail specialist technology eCommera.
To download the full report 'Welcome to the Era of Mad Tech' click here.