UK Adspend Grows 7% in Q3; Paid Search Growth Down 12%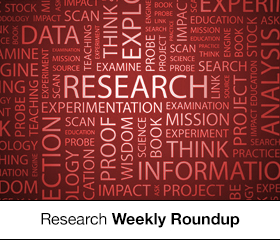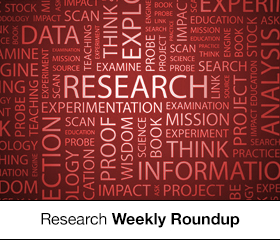 ExchangeWire Research's weekly roundup brings you up-to-date research findings from around the world, with additional insight provided by Rebecca Muir, head of research and analysis, ExchangeWire. In this week's edition: UK adspend grows 7% in Q3; Paid search growth down 12%; and 70% believe audience recognition will be key focus area in 2016.
UK advertising expenditure grows 7%
In Q3 2015, UK advertising expenditure grew 6.8% year-on-year to £4.6bn, according to figures released by the Advertising Association. Television spot advertising grew 10.8% to £1bn in Q3, in part driven by the Rugby World Cup.
Internet spend grew 13.2% quarter-on-quarter, with mobile internet spend increasing 40.2% quarter-on-quarter. Mobile spend accounted for just under one third (29%) of total internet spend, a 5.5% year-on-year increase. Out-of-home ad spend grew 5.1% in Q3, reaching £271m.
Tim Lefroy, chief executive at The Advertising Association commented: "This is the ninth successive quarter in which advertising growth ahead of GDP has helped to fuel the wider economy, and with growth of 5.6% expected this year, our adspend forecasts remain surprisingly strong."
Paid search shows slowing growth
In 2015, Europe had the lowest global paid search growth rates, compared to last year (17% year-on-year versus 5% year-on-year), whilst North America saw growth slow from 5% to 3%, according to Adobe's 'Q4 2015 Digital Advertising Report.'
Mobile search spend increased 22% year-on-year, accounting for 38% of total search spend, just 3% less than mobile browsing (41%). Increased mobile spend led to a 35% year-on-year increase in traffic. Smartphones accounted for most of this change, with its share of spend increasing 8% year-on-year.
In 2015, phone-based CPCs cost 24% less than desktop, but delivered a 40% higher CTR in Q3 and Q4. In 2015, CPMs on smartphone were 58% higher than desktop, as advertisers were vying for consumers attention on mobile.
Facebook's CTR increased 30% year-on-year, accompanied by a 6% increase in CPMs. Google's CTR grew at a much faster rate than Facebook's (291% versus 77%), which can be attributed to the adjustments Google made to their contextual placements for display ads and auto conversion of text to image ads.
Cross-device audience recognition key focus area
Globally, 70% of those working in ad tech stated that cross-device audience recognition will be a key area of focus this year. Just over half (58%) of respondents stated that cross-channel measurement and attribution will command significant time and attention in 2016, according to the IAB's 'The Outlook for Data: 2016 Snapshot'.
More than half (53%) of respondents stated that they will focus on emerging programmatic media buying formats, in 2016. In contrast, 43% stated that their time will be dedicated to already established programmatic buying.
Six-in-ten respondents stated that demand from customers was the most important factor in influencing data-driven marketing, followed by measurability (48%) and the availability of first-party data (47%).
Insufficient availability of technology (45%) and lack of internal experience at the operational level (35%) were cited as the two main barriers to adopting a greater data-driven approach. Patrick Dolan, executive vice president and COO, IAB commented: "While there are still technological challenges and a need for further workforce education, data-driven advertising is clearly front-of-mind for the industry."