AOL Back to Brazil For Video & Mobile; MediaMath Brazil's New GM
by Gabriela Stripoli on 16th May 2016 in News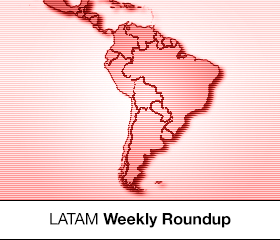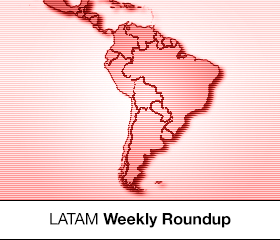 This week in the Latin American Roundup: after more than 10 years out of Latin America, AOL is back through a deal with Microsoft, targeting programmatic video and mobile; MediaMath has a new country manager in Brazil: Marcos Rubino, who comes from the sales team; Chile sees a decrease in ad spending, but out-of-media grows.
AOL is Back in Brazil, focusing in video and mobile
AOL announced earlier last week its arrival in the Brazilian market, made possible through the partnership with Microsoft, announced in 2015, which unified media trading in global markets — also in the UK, US, Canada, Japan, France, Germany, Spain, and Italy. The company has established Brazilian operations, nominating Marcos Swarowsky as the general manager in the country.
According to him, one of the biggest priorities for AOL in the following years is the international expansion, including Brazil in its plans. As a first step, the company launched their programmatic platforms to advertisers and publishers, focusing specially in mobile and video. Therefore, the focus will be with ONE and Millennial Media. AOL claims that the last one has reached already 20 million mobile users in Brazil.
Swarowsky comes from more than 15 years of work in Microsoft, where he started as product marketing manager. Since 2011, he was advertising & online general manager for Microsoft Brazil.
Even though AOL is known in mature markets, the company does not have a strong background in Latin America, being diluted in Brazil in 2000s after several rounds of acquisitions in all markets. In Brazil, part of its stake were sold to the publisher Terra Networks. Despite being out of Brazil, the company claims it reaches 70% of the country's internet users via Huffington Post, Engadget, and TechCrunch.
MediaMath has new country manager in Brazil
MediaMath appointed Mario Rubino as its new Brazilian country manager. The executive has more than 20 years of experience in the digital ad market, recently having worked with marketing technologies.
Rubino started his career in the financial market. He has worked for the Brazilian publisher WebMotors as a sales director, and after that, as a technology consultant in different companies. He has been with MediaMath since December 2014, as sales director. Rubin is responsible for establishing the commercial department of MediaMath's Brazilian team, besides co-ordinating the strategy that resulted in the biggest growth of MediaMath worldwide, between Q1 2015 and Q1 2016, when the company tripled the staff in the country.
Marcelo Sant'Iago, who was in charge of the position previously, could not be reached to talk about his future position. According to his LinkedIn profile, he has left MediaMath in April, and keeps working as managing partner for Break Comunicação.
Chile: out of home ad spend surpasses traditional media
With traditional media seeing declining revenues in ad spend between 2014 and 2015, out-of-home media has seen 7.6% annual growth. Surprisingly, cinema is the media with the highest growth, with an impressive 48.1% in a year-on-year comparison (but only 0.1% market share).
Data comes from the Chilean Agencies and Media Association (AAM), which also indicates the biggest decrease comes from magazines, with -13.5%. TV has seen a 2.9% decrease, whereas radio and newspapers saw a decrease of 2.2% and 5.7%, respectively. Overall, ad spending shrank 2.4% between 2014 and 2015.
AAM shows that out-of-home media has increased upon market shares of TV and newspapers. Its market share decreased from 15.7% in February 2014 to 12.6% in February 2015, but jumped to 17.4% in the same month this year.
Brazilian mobile users prefer ads, not branded content
A stunning 78% of Brazilian mobile users prefer advertising instead of branded content, according to a recent study made by Pointlogic and S4M in the country. The report also revealed that 92% of surveyed users use mobile internet several times a day, and 87% believe that mobile devices make their tasks more efficient.
The main format, when looking for information or entertainment online, is video; and ads are well-received in this media too. The study surveyed 1108 users between January and February this year.