Change is Necessary in Our Marketplace: Q&A with Tom Kershaw, Rubicon Project
by Lindsay Rowntree on 3rd Nov 2016 in News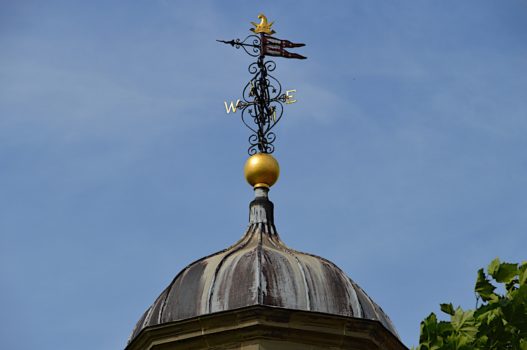 Former director of product management for Google ads and commerce Tom Kershaw (pictured below), has recently been appointed chief product and engineering officer at Rubicon Project. ExchangeWire speak with Kershaw about what his new role entails, how header bidding fits into his remit, and his views on how it is changing the industry.
ExchangeWire: You have recently been hired as chief product and engineering officer at Rubicon Project – what does this role entail and what attracted you to it?
Tom Kershaw: It is really critical in any business, but especially in the rapidly evolving mobile ads space, that the business and technical components work seamlessly together. As chief product and engineering officer, I am responsible for all aspects of the Rubicon Project product and engineering teams, spanning from product strategy, to development, to go-to-market. Rubicon Project are somewhat unique in that we really are a technology company founded by engineers with more than a third of the workforce coming from engineering backgrounds.
The aspect of Rubicon Project that was most appealing to me was the potential to really serve as a change agent for the industry as we evolve from desktop to mobile, from browser to app, and from static to interactive ad formats. The company was already a key part of the advertising ecosystem, and their sheer scale as one of the largest advertising marketplaces globally means that Rubicon Project have the opportunity to help define and shape the future of consumer engagement.  They had also built one of largest mobile advertising exchanges in the world, and given that the future of our industry very clearly lies within the mobile space, the opportunity to join the team and help develop the next generation of mobile and video products for both buyers and sellers of advertising was very compelling.
Header bidding continues to be an industry hot topic, no less than with Rubicon Project itself – what role does this play within your remit?

Header bidding has changed forever how we will buy and sell digital advertising; and that is a good thing. Change is necessary in our marketplace. I think we can all debate the actual merits of how header bidding today works, and whether or not it is a long-term solution or a transitional step; but the fact is the genie will never go back in the bottle and our entire industry needs to be ready to evolve to new models, embrace transparency, and adopt a real commitment to quality and tech innovation. Part of what makes Rubicon Project such a strong player in the market is the ability of our platform to adapt and to evolve with new features, like header bidding. In less than six months, we have grown to be the #1 header bidding solution for the comScore 100, with hundreds of publisher integrations supporting more than 1,000 websites globally.
What concerns do you have with header bidding and how do you plan to approach these in your role?
I think the main issues with header bidding right now are latency, scale, and effect on page load – in other words, a lot of technical and mechanical issues around optimising performance. The philosophy behind header bidding (that we need to maximise revenue on every impression) is the important thing to keep our eyes on. The industry will certainly find better, more efficient ways of technically fulfilling that vision; and we are working very hard to transform header bidding into a scaleable, high-performance mechanism for maximising publisher revenue and giving buyers access to the best inventory.
Header bidding still has much opportunity for growth, particularly in the realms of mobile and video – what opportunities exist here?
There is a tremendous amount of white space ahead for advertising and for the technology companies that innovate and differentiate in mobile and video. The mobile header bidding landscape remains largely untouched, so the possibilities are significant.
From an industry standpoint, there simply has not been enough attention given to mobile advertising solutions, particularly in-app. This becomes especially compelling when you consider that mobile devices will account for 75% of global internet use next year. For these reasons, Rubicon Project acted quickly to build and introduce the in-app version of our own header bidding solution, FastLane, which is currently testing with partners in beta.
I'm looking forward to taking the lessons learned by living and working in one of the most developed mobile-first economies in the world to the largest advertising markets in the world in which Rubicon Project are a recognised leader. We are uniquely positioned to really break out and separate from the pack with a truly mobile-first approach to consumer engagement.
There are obviously also challenges with them too, especially in video – what are the challenges and how can they be addressed?
Well, on the surface, the biggest challenge is the lack of a header, but these are simple challenges. I think the bigger challenges are all around performance, latency, and cost, especially in video where performance is already a challenge. There are also challenges in client-side implementations, especially in mobile. But I think they can be addressed by streamlining the process, effectively filtering and channeling inventory to demand, and just gaining maturity around the infrastructure. Header bidding is still a very new set of technologies, so maturity and field experience will solve a ton of these issues.
Is mobile in-app header bidding gaining traction?
Header bidding is brand new in mobile; and I think app developers are still trying to internalise the concept and use it to grow their businesses. The entire app system, as it exists today, is built around the goal of installation. Developers are spending their entire budgets on marketing, and very little on monetisation. This trend encourages disruptive advertising that is, ultimately, ineffective. We need to reexamine the entire model from the consumer's vantage point.
I certainly believe that the long-term header bidding game is contingent on winning in mobile and, particularly, in mobile in-app and mobile video. Rubicon Project were first-in-market with an in-app header bidding solution; and I'm confident that this first mover advantage, combined with our global infrastructure, which was purpose-built to manage massive amounts of data, offer significant competitive advantages that will drive overall market share growth in 2017.
Is header bidding really the panacea for publisher yield many claim it to be? Is it here to stay?
While header bidding is not new, there can be no doubt that it has changed the entire ad-tech ecosystem. Publishers are drawn to it because it creates a level playing field in the real-time bidding marketplace. Based on my experience in China, and everything I've seen in the past months, I see header bidding disrupting the status quo in a very positive manner for our business and for the industry as a whole. It offers the potential to significantly increase the total addressable market of impressions our marketplace can compete for and monetise. We've already seen the impact of this at Rubicon Project, as FastLane allows us the opportunity to compete for far more of the ad tech pie than previously available to our exchange.