Apple Beats Expectations for Record-Breaking Quarter
by Hugh Williams on 1st Feb 2017 in News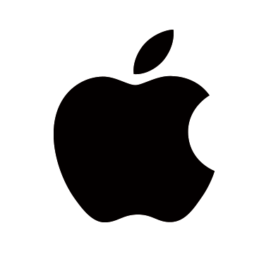 Apple (NASDAQ: AAPL) yesterday (31st January), announced they have stopped the buck of declining iPhone sales to post record-breaking revenue figures for Q1 2017, ended 31 December, 2016.
Financial highlights
– The Company posted all-time record quarterly revenue of USD$78.4bn (£62.3bn)
– They also posted all-time record quarterly earnings per diluted share of USD$3.36 (£2.67)
– International sales accounted for 64% of the quarter's revenue
– USD$54.4bn (£43.3bn) revenue was from iPhone sales, up from USD$51.6bn (£41bn) in Q1 2016
Commenting on the results, Apple's CEO Tim Cook says: "We're thrilled to report that our holiday quarter results generated Apple's highest quarterly revenue ever, and broke multiple records along the way. We sold more iPhones than ever before and set all-time revenue records for iPhone, Services, Mac, and Apple Watch.
"Revenue from Services grew strongly over last year, led by record customer activity on the App Store, and we are very excited about the products in our pipeline."
Luca Maestri, Apple's CFO, comments: "Our outstanding business performance resulted in a new all-time record for earnings per share, and over USD$27bn (£22.5bn) in operating cash flow. We returned nearly USD$15bn (£12bn) to investors through share repurchases and dividends during the quarter, bringing cumulative payments through our capital return program to over USD$200bn (£159.5bn)."
Business highlights
Apple sold nearly four million more iPhones in Q1 2017 as in Q1 2016 (78.3 million vs. 74.8 million). These figures highlight the success of the iPhone 7 and 7 plus. These products were only released a few days after Apple's Q4 2017 earnings, meaning this is the first time their impact on revenue has been felt.
The growing importance of Apple's services is also of note. Revenue from services, largely driven by the App Store, is almost on par with that derived from Macs, and is outstripping iPads. As consumers continue to live their lives online, and through various applications, services are a reliable way for Apple to boost revenue, regardless of how strong new iPhone sales may be.
The results will come as a shock to some analysts, who predicted Apple would not return growth due to lackluster iPhone sales. However, it is apparent the iPhone 7 and 7 plus were well received by consumers. One area of concern, however, may be the Apple watch, which is bundled up in the 'Other products' section of the company's revenue sheet. Other than revenue from iPads, which haven't seen any new product releases recently, this was the only section to report a year-on-year revenue fall. This will not ease concerns about consumer adoption of wearable technology.
Apple Inc.
NASDAQ: AAPL – Jan 31, 5:37 PM EST
121.35 USD 0.28 (0.23%)
After-hours: 125.35 3.30%
TagsApple