Why the Rise of Audio Consumption on Connected Devices is Fuelling New Opportunities for Advertisers
by Lindsay Rowntree on 9th Feb 2017 in News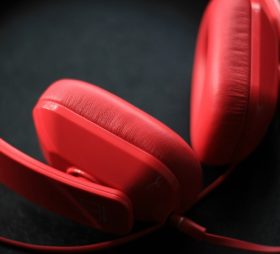 Whatever you read and wherever you work in the media industry, you will know that 2016 was hailed as the year of mobile and the year of video. But, asks Oliver Deane, director of commercial digital, Global, what about the year of audio? Writing exclusively for ExchangeWire, Deane explains why audio is starting to take centre stage.
The UK's digital audio market is growing at a rapid rate, largely because connected devices make it so easy to listen to audio on the go. Never before has there been so much audio created, streamed, and shared and such a wealth of audio apps and services. Just think about your average day and the role audio plays from the moment you wake up to the moment you go to bed. Like me, your headphones are probably an essential part of your kit, whether it's music to power you through your morning run or a podcast to escape the morning commute.
With the number of connected devices due to rise exponentially this year, advertisers need to start thinking about how they can get the most out of this new time with a captive audience.
There's plenty of data that backs up how much and how quickly the digital audio market is expanding. The number of people listening to digital audio on connected devices has risen 30% since 2013, to a weekly audience of 21.9 million. Audio streaming levels in the UK rose 82% from 2014 to 2015 to 26.8 billion, which is equivalent to almost 1,000 streams for every home in the country.
Innovation in the music industry has seen people access songs and albums through streaming services, when they might previously have bought them. The British public now stream more than 500 million songs a week. These streams are live and much of it is ad-funded – something that wasn't the case for downloads or CDs. Tapping into this new market, many media owners are turning to audio as a way to engage with mobile audiences. The Guardian, Financial Times, The Economist, and Sky Sports all create podcasts; and 12 hours of sound are uploaded to SoundCloud every minute across the world.
Better connectivity
Our ability to consume audio on the move will become even easier with improved connectivity, thanks to 4G and increased wi-fi in public spaces. This connectivity means digital audio will become part of even more moments during the day, often at a time when other types of media find it hard to reach consumers with any real impact.
Voice activation technology makes it easier to carry out everyday tasks on the move. Google Search and Siri have been around for a number of years and this technology is extending into other areas. Amazon's Echo, a voice-activated hub in the home, lets people order an Uber to their door while they're getting ready to go out. As voice activation technology develops further, we're likely to see it influence the way users engage with digital audio content too.
Simplifying the audio landscape
In all, this means that a large audience is spending a significant and increasing amount of time listening to audio on connected devices.
So, how can advertisers tap into this?
An evolution is taking place with audio in the same way programmatic technology brought efficiency to display advertising. At Global, we created DAX to provide an easy solution for advertisers looking to access this market programmatically. DAX gives advertisers a single point of entry to more than 180 digital audio publishers and, while digital audio advertising is still relatively young on many of these services, it is set up to succeed. 
The value exchange
For consumers, digital audio ads are largely seen as part of a value exchange. A recent study showed that 75% of audio listeners think advertising is a fair price to pay for the content they are getting. For advertisers, the benefits of digital audio advertising are huge – ad blocking in audio is minimal, ads appear in stream, and it has a very high listen-through rate of 95%.
A force to be reckoned with
As concerns around brand safety, viewability, and ad fraud force marketers and advertisers to demand more measurable success for their campaigns, audio is proving to be very effective at driving trust and personal intent – our studies have shown an average uplift of 10% for each, as well as improving conversion when used in conjunction with display.
Disruption is a word that is overused in our industry, perhaps with good reason. We've witnessed huge advances in digital display and video in the past and now we're seeing it with audio. In 2017, we're expecting to see innovation driving more growth. From personalised ads and 3D audio (the VR of sound), major strides will continue to shake up audio advertising making audio a more powerful medium that can connect with audiences in increasingly innovative and engaging ways.
The most significant development by far is 'Listener ID', a new measurement tool and a world first in audio advertising. The introduction of 'Listener ID' means advertisers can now access deeper insights into the behaviour of listeners who have seen their ads, and how different creative routes are performing for their brands. We believe this will transform the way audio is bought and planned in 2017.
TagsAudio