The Biggest Issue with Beacon Data is Scale: Q&A with Adam Meshekow, SITO Mobile
by Lindsay Rowntree on 15th Feb 2017 in News 0 Comments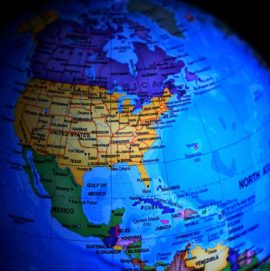 Location intelligence is an important aspect in today's proliferation of data; and advances in technology help to truly connect the online and offline worlds. ExchangeWire speak with Adam Meshekow (pictured below), EVP, global sales and strategy, SITO Mobile about how location intelligence can be scaled within the media mix.
ExchangeWire: What different elements of the ecosystem need to come together to make location targeting work for advertisers?
Adam Meshekow: There are a few areas that need to come together to make location targeting work better for advertisers. As advances in assisted GPS technology becomes mainstream, with new handsets and chipsets, it will allow a more finite and accurate understanding of GPS-enabled signals. Indoor positioning/indoor mapping is becoming more mainstream, allowing data sets to accurately understand where consumers are in-store.
Does beacon technology alone have its limitations?
Yes, the biggest issue with beacon data is scale. The reason behind it is due to the lack of SDK and publisher distribution. What this ultimately means is that consumers need to have Bluetooth on and the beacon has to be integrated with an app/publisher for the beacon to communicate with a device. As we know, consumers are very fragmented today, so it is hard to achieve scale while ensuring that these variables, with regard to beacon technology and integration, are met.
SITO have built their own tech stack – what was the motive behind this?
The motive behind owning the entire technology stack originates from market demand. It allows our performance to be superior, it allows us to plan, buy, and measure with 100% full transparency. Being in charge of your own actions and performance down to every last cent that a brand spends ensures we can control the outcome and deliver success. 
How does location fit into attribution modelling?
Location fits into attribution modelling given that most retailers, autos, and QSRs still enjoy the majority of their revenue in-store. The goal of these companies is to get consumers into the store to, ultimately, buy goods and services. Being able to measure down to the incremental foot traffic at a store-by-store location, in real-time, allows technology companies like us to drive KPIs further down the funnel to a Verified Walk-In level.This allows an easier ROI conversion for brands to understand how their advertising dollars are really working. 
With CMOs demanding transparency of their media investment, can location media and data help deliver?
Of course. Having real time, 'transparent' reporting of store visits is something that the industry has been demanding for quite some time. Being able to measure movement patterns, location behaviours, and store visits at scale are the types of metrics CMOs have been asking for for some time to measure their investment in paid media. At the end of the day, brands are in business to make money; and they are increasingly being held accountable to their marketing investments to drive incremental sales.
Where can location intelligence take media delivery? What role does AI have to play in its future?
Location intelligence and artificial intelligence go hand in hand when truly understanding how media drives incremental in-store visits. People are creatures of habit and visit locations based on their fundamental needs/wants. Understanding where consumers typically go – before they go to certain stores – or understanding their typical routine allows AI to work and understand when it makes sense to serve consumers ads. If we know a group of consumers usually gets a coffee in a certain area between 7-9am on their way to work, and there is a new coffee shop opening up on their route, it would make sense to speak to that consumer based on location patterns.
TagsLocation