The App Sticking Point: Ensuring Success Beyond the Install
by Romany Reagan on 22nd Feb 2017 in News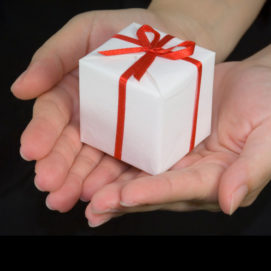 Imagine you're playing your favorite game, and you receive a gift card for reaching a certain score. Now imagine this happens when you complete a purchase within a shopping app? Would these rewards influence your continued use of the app? Many mobile marketers have begun leveraging rewards to combat an ever-evolving app ecosystem. As more and more apps are created, app marketers have continually struggled to get discovered, downloaded and, now more than ever, find engaged users. In this piece, Alex Kalish (pictured below), vice president of engineering at Meed, discusses the best way to encourage users to complete an action and ingrain behaviours as habit in the lives of consumers.
In mobile marketing, there is a great deal of emphasis placed on app installs, and rightly so. If your app downloads are miniscule, the potential for success is extremely limited. However, it's important to realise that the install does not guarantee success. In such a crowded app ecosystem, users are becoming more accustomed to deleting apps that no longer fit their needs and searching for new ones. With so much variety and competition, app abandonment is a serious challenge for developers.
Developers must now work to turn these installs into loyal, monetising users. How many of your newly acquired users are engaging with the app and at what rate? What percentage have the potential to spend money on in-app purchases? Your success rests on your ability to not only acquire users, but to guide them through revenue-generating actions within your app.
Statistics show that some 50% of apps are used less than 10 times before they are deleted. That means that the window to secure an engaged and loyal user is extremely short. It is essential to focus on driving the critical actions, or app sticking points, that let a user see the value of your app from the moment the download takes place.
Have you ever thought about what your app's sticking points are? Understanding these critical actions is key to moving users from trying the app to habitually using it. For games, this sticking point may be completing a level. For a social networking app, it could be making a new connection. Regardless of the app type, it is clear that completing these actions leads to loyalty. However, more often than not, they must be completed multiple times. Leveraging rewards, such as a coupon code, gift card, or free level-up on a game, to incentivise users to take these actions multiple times will help bring them to the point of loyalty. The types of app rewards that could be offered are endless – whether an ad-free experience after watching a video ad up front, a £1 gift code for playing a game, or a free level-up on a game for taking a survey, there are many different rewards marketers can offer to get users over the hurdle and to the point of loyalty.
When working to identify your app's sticking points, it is important to look for those actions that reveal the app's value to the user. However, it can be easy to confuse actions that deliver value to the user with actions that are required to use the app, or those that benefit the app publisher. For example, registration might be a necessary step (and provide valuable information to the developer), but completing it does not lead to loyalty by itself. Actions that showcase the app's value to the user will lead to both loyalty and investment in the app.
Many successful apps, like Starbucks, have found success by leveraging rewards to guide users through these critical actions. For example, Starbucks rewards their customers for using their app to make a purchase. Every time you pay for your Starbucks purchase with the app you earn stars, which can eventually lead to a free drink or food item. This continual cycle of rewards drives usage and keeps Starbucks' app users loyal.
CPE (cost-per-engagement) campaigns provide app publishers an additional opportunity to leverage rewards. In these campaigns, small rewards are given to users every time they complete a desired action. The most successful of these campaigns are clearly structured around sticking points and are run multiple times for each user. For example, we ran a successful CPE campaign for a Fortune 50 company's personal finance app. Their app generated revenue when a user paid their bills through the app. Instead of incentivising users too early in the process (install, registration, adding expenses) the company rewarded users each time they completed the critical sticking point, paying a bill. The app was able to encourage deep in-app engagement with the users who really mattered – those committed to using bill pay.
In today's crowded app environment, success is based on a publisher's ability to move users from install to loyalty. To do this, marketers must understand the app's value proposition and help users complete the necessary actions to experience it. The best way to encourage users to complete an action is through the strategic use of rewards. By using rewards to ingrain a behaviour as habit in the lives of consumers, apps can be certain that loyalty will increase over time. The most successful app companies leverage rewards and CPE campaigns as critical components of their broader engagement strategy.
This content was originally published in ExchangeWire.com.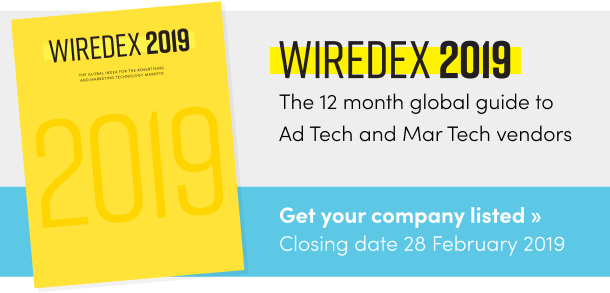 TagsMobile