Mobile App Use on the Decline in Europe; Mobile Data Shows More App Installs, Less Loyalty
by Hugh Williams on 2nd Mar 2017 in News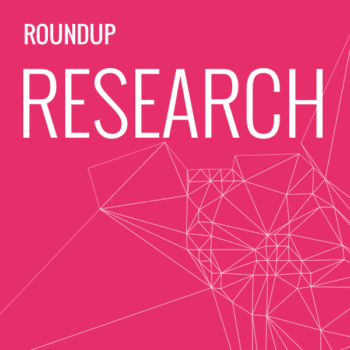 ExchangeWire Research's weekly roundup brings you up-to-date research findings from around the world, with additional insight provided by Rebecca Muir, head of research and analysis, ExchangeWire. In this week's edition: Mobile app use on the decline in Europe; Mobile data shows more app installs, less loyalty; A disconnect with the C-suite; and Brand engagement at the Oscars.
Mobile app use on the decline in Europe
While smartphone traffic in Europe has more than doubled between 2014 and 2016, new and repeat use of mobile apps is starting to plateau in France, Germany, and the UK, according to the latest Adobe Digital Insights study.
Europe appears to be following the trend of the US market, where mobile app installs are down by 38% since 2014, with a 28% decrease in apps opened. In Europe, app use is noticeably plateauing, with app installs declining 5% in the same period and the number of apps opened increasing only marginally by 4%. Western European markets, like the UK and France, are expected to see similar declines as the US in the coming years.
Globally, January tends to bring a 9% rise in mobile and app traffic following Christmas mobile device sales, but the gain is immediately lost in February and is not recovered during the year.
While app use is generally on the decline, Google's Accelerated Mobile Pages (AMP) are here to stay. Since April 2016, Google AMP page hits have grown almost fivefold, and now account for 7% of all news article clicks globally. Traffic peaked in November, with an 896% global increase in Google AMP growth driven by news around the US presidential election.
The report found that developing economies continue to outpace affluent countries in smartphone adoption. South American countries are now the fastest growing smartphone adopters, with countries like Brazil and Argentina seeing their share of smartphone traffic grow by an average of 43% year-on-year.
Mobile data shows more app installs, less loyalty
We are seeing decreasing costs to drive installs across both iOS and Android devices, and increasing costs to acquire a user that makes a purchase, finds a study by Fiksu DSP.
The cost of media inventory (measured by CPM), fell across iOS and Android devices in January. With the cost of media falling, apps are having an easier time driving new installs.
However, January also saw a 21% rise in cost per purchasing user (CPP) on iOS devices, and an 11% increase on Android. This indicates that, while apps are driving installs, there's an ongoing struggle to find loyal users, who will make a purchase.
While consumers continue to be willing to try new apps, they take in-app actions quite selectively. The study revealed that 79% of smartphone users add at least one new app when they get a new device, but 87% use less than ten apps on a daily basis. 
A disconnect with the C-suite
Over half of global marketers (52%) think that other C-level execs don't understand marketing and only 35% think that their CEO strongly realises the potential revenue uplift and saving of martech investment, according to research by Squiz.
It's a similar story with the CIO; marketers think that just a third (33%) understand the value of martech at a financial level. Although 78% of senior marketers feel confident in explaining the value of technology investments, they believe there is a disconnect with the rest of the boardroom.
The research suggests that marketers still need to develop closer relationships with the CEO. Currently, they are most closely aligned with the CTO (52%) or CIO (47%), but only 27% say that their marketing team are working closely with the CEO. As a result, stakeholder buy-in is still a challenge for 32% of marketers and over a quarter (28%) still don't feel they are able to confidently set goals that the whole business can support.
Brand engagement at the Oscars 
Several brands successfully took advantage of the politically charged atmosphere at this year's Oscars with new ads, says research by 4C.
Cadillac's 60-second-long 'Carry' spot drove over 45,533 engagements and 89% positive sentiment. Additionally, people engaging with the Oscars were over 3.3x more likely to also engage with Cadillac.
Walmart launched a special campaign tasking three different filmmakers with creating a story about six different products on 'The Receipt'. In all, Walmart's campaign drove over 34,000 engagements for the brand.
The Oscars are impactful for fashion brands as well as TV advertisers. Meryl Streep switched her dress from Chanel to Elie Saab, which helped the latter designer earn over 21,000 engagements during the event.
While Moonlight claimed the top prize at the end of the night, it was La La Land that garnered the most engagements — 605,000 to Moonlight's 302,906 —  for its five Oscar wins.