Attribution Means a Nuanced Understanding of Channel Impact: Q&A with Manu Mathew, Visual IQ
by Lindsay Rowntree on 6th Apr 2017 in News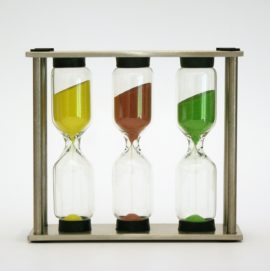 In a world with so many online and offline touchpoints, and disparate data sources, it's challenging for marketers to recognise the same users. So how do they overcome this? ExchangeWire speak exclusively with Manu Mathew, co-founder and CEO, Visual IQ, about how marketers can adopt attribution techniques, regardless of budget, and how sophisticated marketers use data mining to uncover new optimisation opportunities.
ExchangeWire: There is much vocalisation in the marketer universe about the adoption of more sophisticated measurement solutions. But, the deeper you dig, the more it seems there is either limited success or a lack of sophistication in the space. Why is that?
Manu Mathew: In today's data-driven and hyper-accountable world, marketers are realising that adopting more advanced measurement techniques has become vital to optimise spend and enhance the consumer experience. Marketers with small- and medium-sized budgets, however, often perceive attribution as too costly, complex, or time-consuming to implement.
In reality, this is not the case. There are solutions on the market today that are both easy to implement and provide immediate insights into the consumer journey. These solutions not only make it simple to collect and de-duplicate data from all marketing channels in real time, but also enable brands of all sizes and degrees of marketing sophistication to track the consumer journey across touchpoints, uncover the influence of every channel and tactic on a given success criteria, and optimise budgets and experiences to achieve the best possible results.
How can marketers successfully bridge the gap between online and offline measurement and ascertain the relationship between non-standard metrics, such as linear TV, device ID, OOH, etc.?
The target consumer is assigned different user IDs by each player in the advertising and marketing ecosystem – making it challenging for marketers to recognise the same user as they interact with different advertising and marketing touchpoints. This is further complicated by offline environments and the use of multiple devices. Fortunately, technological advancements are now enabling brands to piece all this disparate online, device, and offline point-of-sale data together, reconciling millions of IDs into a single unique identifier for each individual. All personally identifiable information is removed to safeguard privacy, leaving an enriched, anonymised profile of each individual who has been exposed to a brand's advertising and marketing across online and offline channels, as well as across devices. When these enriched profiles are used to feed the attribution process, marketers can uncover and optimise the effectiveness of each channel and tactic in driving conversions and other desired business outcomes by audience segment, across all platforms and devices.
What technical limitations do marketers have to overcome to adopt sophisticated attribution and measurement solutions?
When it comes to attribution, the key to having high-quality output is having high-quality input. The most effective marketing organisations use sophisticated data mining techniques to incorporate all of their marketing data (from ad servers, email platforms, CRM systems, etc.) into a single data repository to reveal new insights, remove duplicate conversions among all their channels, and uncover hidden optimisation opportunities. To create a foundation for data mining, marketers need to develop a technical, financial, and resource plan that details the level and type of data required, the frequency and method of collection, the format the data should be presented in, and the resources required for this data collection. Planning for the future state will enable marketers to avoid bottlenecks before they occur and ensure their measurement investment continues paying dividends as business needs evolve.
Do organisations have the necessary data analytics skills and resources internally to be able to unpick their channel data? What do organisations require?
Attribution fundamentally changes the way marketing and advertising performance is measured and optimised, requiring a shift in operational mindset. In many organisations, marketing and advertising channels are managed separately, using siloed, channel-specific strategies, tactics, and metrics. Yet attribution means gaining a nuanced understanding of the impact of each channel and tactic, and how they work together to drive desired success metrics. Marketing teams and channel owners need to agree on a shared set of key performance indicators (KPIs) that are common across channels and mapped to an organisation's business goals. Establishing agreement upon KPIs upfront not only facilitates an integrated and holistic view of marketing and advertising performance, but also consolidates the strength and expertise of the entire team across shared objectives.
Are we finally beginning to move away from a last-click world?
Yes! With consumers exposed to hundreds, if not thousands, of messages a day, experience itself is proving to be the primary driver of competitive advantage. Marketing and advertising has to be more relevant and personalised than ever before, and delivered at the right moment across channels and devices, if brands want to move consumers from awareness, to consideration, to purchase. As such, marketers are becoming increasingly aware that doing too little, or moving too slowly, may place their organisations at risk. To effectively compete in today's consumer-led world, marketers must not only move away from last click, but must also ensure that audience data is part of the mix. When marketing and advertising tactics are analysed in combination with customer and prospect attributes, marketers can not only customise the conversation with existing customers and new prospects, but also optimise spend within, and across, channels to drive conversions, brand engagement, revenue, and other desired KPIs.
Is a media-spend strategy based on a fully attributed view across all channels an impossible dream?
The primary challenge today is that not all channels are addressable – meaning they can't be tracked at the user-level. For example, it's impossible to know when a specific user has been exposed to a magazine ad. While more and more offline channels are becoming addressable, it may be some time before marketers are able to measure all online and offline touchpoints along the consumer journey at the individual level. Until that day comes, marketers should look for solutions that combine media mix modelling, TV attribution, and multi-touch attribution in a consolidated platform. When these modelling approaches are tightly integrated, marketers can identify the synergies between online, TV, and offline channels and tactics, how they work together to drive desired success metrics, and how a change made to one or more of these tactics will impact the performance of the others. Armed with this insight, marketers can make a broad array of strategic and tactical decisions to maximise efficiency and effectiveness across their entire marketing portfolio.
How can marketers gain a clear view of cross-channel performance where walled gardens exist?
There's no doubt that walled gardens make it more difficult for marketers to understand cross-channel effects and make informed investment decisions across their entire marketing portfolio. Fortunately, some of the more popular walled garden sites are starting to reconsider their data and reporting policies. For example, LinkedIn recently increased programmatic buying access to their display inventory. Facebook announced measurement partnerships with select third-party vendors, including a partnership with Visual IQ that enables marketers to quantify the true effectiveness and ROI of their Facebook spend, and understand how the social platform works in combination with other channels and tactics to drive specific KPIs for each type of audience. As an example, we recently completed a Facebook pilot programme with our client O2, which enabled them to measure the value of their Facebook investments relative to other digital channels, publishers, and placements for the very first time.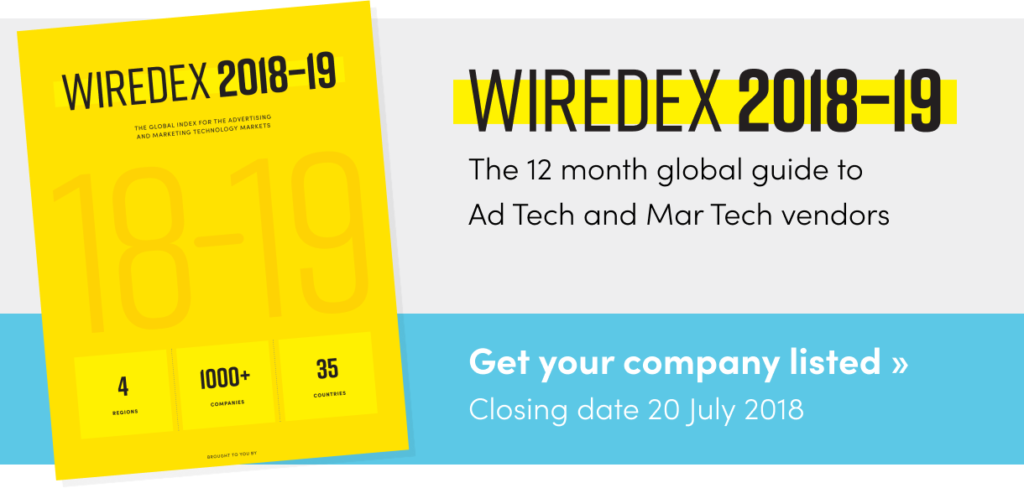 TagsAdvertiser