Software Service Success: Why the Shift to SaaS is Paying Off
by Sonja Kroll on 10th Apr 2017 in News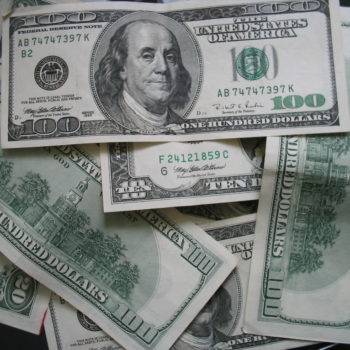 The move to SaaS allows partner agencies to make real gains by delivering more transparency on what the technology is delivering, as well as control over key aspects of consumer privacy and targeting, argues Joe Peters (pictured below), director of platform, EMEA & emerging markets, Rocket Fuel. 
Companies like Salesforce, Dropbox, and Slack have emerged and expanded quickly with an SaaS-first business model over the last decade. Meanwhile, other long-standing tech corporations, including IBM and Oracle, have acquired or built their way into the market.
According to the statistics, organisations are right to feel confident that incorporating SaaS into their day-to-day functions will provide a return on investment. The SaaS market was up 20.3% to USD$37.7bn (£30.2bn) year-on-year in 2016. And established businesses like Microsoft, Adobe, and SAP have reported double-digit growth. So, why is it that incorporating Software as a Service into the strategy seems to be a sure fire way for businesses to succeed?
Range of application, ease of integration, and the flexibility to scale usage up or down based on each organisation's requirements are just a few of the benefits of leading with the SaaS model. In addition, the technology is acting as a hotbed for the application of artificial-intelligence-based services. So, companies that want to improve the experience they provide customers, and future-proof their position in the market, see this as a big opportunity.
By looking specifically at digital marketing, we can begin to understand what is driving the adoption of both an SaaS technology infrastructure as well as an artificial-intelligence-based approach. Consumers today want more than automation. They expect brands to preempt their needs, communicating with them in the precise moment of the customer journey when they are ready to purchase or engage, with creative that delights rather than annoys. Digital marketing powered by artificial intelligence can help them achieve this.
With the volume and speed of data increasing at exponential rates, the challenge of the consumer's increasing expectations becomes the opportunity. Consumers are sending so many signals at every turn online, which gives brands the chance to collect first-party data and make sense of their customers' behaviour and preferences. Moving to predictive marketing we can use artificial intelligence to analyse all of this data at scale, then create seamless customer experiences that are actually welcomed, rather than unwanted. The result is that brands can address their consumers as individuals across all mediums and devices – putting their own data at the heart of their success. They also get to make quick, real-time decisions based on proven techniques and outcomes.
Along with the broad scale application and ease of integration an SaaS solution offers, there are also cost, transparency, and control considerations. In terms of business efficiency, partner agencies can make real gains by delivering more transparency on what the technology is delivering, as well as control over key aspects of consumer privacy and targeting. When this is complemented by an artificial-intelligence-powered solution, those agencies are in a position to help brands prepare for, and move towards, predictive marketing methods.
One prominent UK-based independent agency, House of Kaizen, has taken advantage of an artificial-intelligence-based SaaS solution for delivering value to clients. Through the integration of the Rocket Fuel DSP into their marketing tech stack, House of Kaizen delivered a 70% business efficiency saving while exceeding their client's marketing benchmarks by 406%. Along with business efficiencies for both House of Kaizen and their clients, the business was able to incorporate all ecosystem partners directly into the DSP and leverage rich insights at the touch of a button.
Marketing has moved on from a solely programmatic approach. The future of the industry is about understanding the customer in real time; and brands that embrace changing customer expectations will succeed. Those that make marketing decisions using their own data and artificial-intelligence-based predictions stand to make significant gains and develop longstanding relationships with their customers. Similarly, partner agencies that are helping brands maximise the value of technology are also positioned to be a key driver in first-rate technology adoption. AI-based platforms give us the power to gain better insight and reach more consumers – which are central to marketing's success.