Vertical Video Has Outgrown Snapchat, Now a Premier Mobile Ad Format: Q&A with Ryan Griffin, AdColony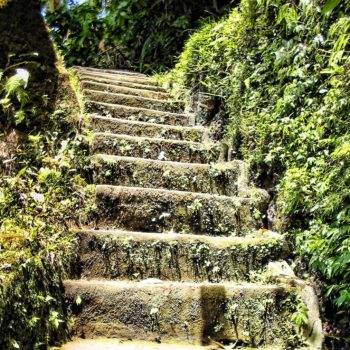 Two years ago, Snapchat launched vertical video ads; a year later, Facebook and Instagram followed. Now a slew of non-social mobile publishers – from Gaming to News and Entertainment – are adopting the format. ExchangeWire speak with Ryan Griffin (pictured below), SVP, Strategy, AdColony, to weigh in on the vertical video trend.
ExchangeWire: There's a lot of hype around the vertical video format, but outside of social platforms, it's not yet as prevalent as you would expect. What do you attribute this to?
Ryan Griffin: The immediate obstacle is the additional cost of creating video ads in vertical format. Brands and agencies want to reach their customers at the most efficient cost and with the least amount of effort – leaving more budget for 'working' media. And vertical video requires an entirely separate set of creative assets; you can't just use material produced for TV, desktop, or even traditional mobile platforms. That's additional investment that absolutely impacts your ROI.
Having said that, one of the reasons that cost was hard to justify was because, outside of Snapchat, there weren't any other platforms with significant scale that also mandated portrait-oriented ads. Mobile publishers were still busy adapting their content to mobile and finding the right way to integrate advertising into their app. That took some experimentation with more traditional forms of digital advertising, discovering the best way to drive scale and engagement.
Now, however, as advertisers begin to see that vertical video ads are the best experience for their customers – grounded primarily in the campaign data that proves out lifts in key KPIs – they are demanding it. And, as demand rises, supply follows.
Specifically, publishers with strong millennial audiences will have faster rate of adoption and will rapidly increase their vertical video inventory, since much of this demand is also audience-driven. Many advertisers that are already successfully leveraging mobile video are actively pursuing that demographic; so if a publisher offers both their target audience plus vertical video ads, it's a smart buy for them.
What are the main advantages of moving to the vertical video format for advertisers?
The most obvious one is that you are providing content to consumers in the primary way they want it. Mobile users hold their phone vertically over 90% of the time, and some estimates are as high as 97%. If a user has to rotate or tilt their device to view a video ad properly, the drop-off rate will increase dramatically. The best advertising experiences are those where the user shifts seamlessly from publisher content, to viewing an ad – that's why native advertising works so well.
Another advantage is in the numbers. Vertical video campaigns just perform, period. Our initial vertical video campaigns running in apps across a variety of verticals, such as Entertainment, News & Information, and Gaming, have exceeded marketers' expectations: We're talking an average 89% video completion rate and a 10% average engagement rate (e.g., interaction on the dynamic end card). For campaigns like the one we did for UFC 207: Nunes vs Rousey, we're even hitting a 13.5% engagement rate; users were clicking on the end card as viewers ordered the fight directly on Pay-Per-View.
How are video formats currently being measured and how do you see this changing in the future?
Right now, most video formats are being measured the same way most of digital is being measured: ad-server-centric metrics. These are the baseline reporting metrics that everyone is used to: viewability, clicks, conversions, video completion rates, and replay rates.
But times are changing, and fast. Brands want proof that their paid media is adding to the bottom line of their business, driving real outcomes. Take Retail, QSR, and Automotive companies, for instance. They invest heavily in television and have developed sophisticated models for driving in-store traffic. They know what a TV buy will do for their store and dealership locations. But no one has been thinking about mobile, or even digital overall, in the same way, until very recently.
We believe mobile is an opportunity to achieve that same degree of accountability, to deliver physical-world outcomes from digital campaigns. That's why we partnered with the location-data platform NinthDecimal to take advantage of their offline attribution solution, to get those cross-screen measurement capabilities to optimise and evaluate client campaigns across mobile and desktop. So our vertical video campaigns, like our Instant-Play™ HD video, will be subject to that kind of measurement system.
As these kinds of partnerships become more prevalent, I believe we're going to see that become the norm, not the exception.
What are the current limitations for both advertisers and publishers for the vertical video format?
There is absolutely nothing different about the way vertical videos are served. As long as your ad partner has SDK integration with the publisher, you'll get preloaded HD video, with no buffering or graininess. As I mentioned above, currently supply is one limitation, but one that will be addressed as more mobile publishers adopt the format and inventory opens up. I also noted the challenges of creative assets: you can't just repurpose. Effective creative for vertical formats really does require more work (and, therefore, more budget).
Why? Because TV and digital videos that are shot on a 16:9 aspect ratio don't crop very well to the 2:3 vertical aspect ratio – you're going to be cutting out elements like text, background scenery, or even more important portions of the message. To do it well, you really need to shoot for horizontal and vertical at the same time, requiring an additional camera and a reconfigured set, and then edit them together in post-production.
But even then, you might not even want the same footage or animation. A creative concept that works horizontally may not work vertically, if it relies more on background landscape, for example. The best creative campaigns for vertical are ones that use true portrait mode (featuring people, with live-action footage) or have a central focal point but stitch together various components, leveraging the top and bottom space on the screen.
There's also the question of length: how long should it be? Mobile video, in general, is shifting to shorter formats; and vertical video is no different. For a brand that is accustomed to a :30 slot, activating the same concept in 10 or 15 seconds can be difficult. And, again, rather than adapt the existing creative idea, it often serves the team better to come up with an entirely new concept that works in short-form.
This, understandably, scares advertisers with limited production budgets. But remember that, depending on your marketing initiative, vertical video doesn't always have to be high-end production. It could have more of a grassroots feel than your TV spot, since the context of its placement will likely be more personal, more homegrown.
What are the publisher adoption rates of your SDK? Is this an arbitrage model or are you creating your own programmatic supply with publishers?
AdColony have a strong SDK footprint in the world's best mobile app publishers, second only to Google in the top 1000 apps. These publishers adopt our SDK, and from that moment on, we have direct integration into the monetisation process and access to their supply, programmatic or not. Given this, now that premium mobile publishers are introducing vertical video into their offerings, we are effectively positioned to be the biggest provider of vertical video in the entire mobile ecosystem – bigger than Snapchat, and with scale across all consumer demographics, not just millennials.
As vertical video starts to take hold, and players like AdColony are bringing the format outside of social media apps, what needs to happen next to ensure increased engagement and improved measurement?
Everything I mentioned above – the increase in supply, the outcome-focused measurement, and the creativity pieces – needs to happen. That's a given. But one thing I would suggest is to go even further, and look at how mobile performance marketers (e.g., app install, direct response, lead gen) have been doing things. From mobile-only media companies (games), to Fortune 500 companies in spaces like Retail, Automotive, CPG, and QSR, they've been leading the charge when it comes to data-driven, outcome-oriented advertising on mobile. And it's no coincidence that these are the same brands that have been amongst the first wave of vertical video advertisers, as they focus on leveraging the right formats with the end outcome in mind – e-commerce, user data capture, coupon downloads, and foot traffic lift, not just impressions and clicks. We're looking forward to showing even more brands what vertical video can do for their business.