It's Time to Share the Wealth As the Digital Economy Soars
by Lindsay Rowntree on 16th May 2017 in News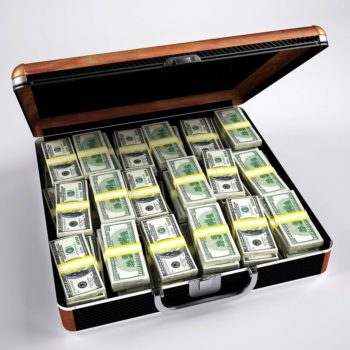 Digital advertising is going from strength to strength; but there is tension in the industry over the continued dominance of Google and Facebook and what that means for diversity in ad spend and distribution. Writing exclusively for ExchangeWire, Daniel Fisher, managing director, Playbuzz Europe, discusses how diversity in ad spend distribution could be the saviour for great content and the publishers producing it.
The latest market forecasts confirm that digital advertising is in fine health, led by growth in mobile. The IAB Ad Spend report says the UK digital market grew by 17.3% last year and smashed the £10bn barrier for the first time.
The IPA Bellwether study predicts a further lift in ad spend of 0.6% in real terms in 2017, even if consumer confidence dips slightly and the UK's GDP takes a hit.
To say that the supremacy of Facebook and Google is causing some anxiety amongst publishers and media owners is an understatement.
The jury is still out as to whether Snapchat will join this elite group of super-platforms; and Twitter's continued attempts still look some way off, judging by their own first quarter results, which revealed an 8% fall in ad revenue.
As the two biggest platforms have continued to grow and diversify offerings, their results have shown them to be well ahead of the curve.
Quarterly revenues for Google's holding company Alphabet (which includes spend on mobile and on YouTube) rose by 22.2% in a year to USD$24.7bn (£19.1bn), with advertising comprising the bulk of Google's earnings, up 18.8% to USD$21.4bn (£16.6bn).
These results illustrate perfectly how Google are benefiting as advertisers tap into the rising use of mobile for consuming content and as brands discover the growing power of video. This was in spite of a lot of media noise around inappropriate ad placement in Q1.
The IAB Adspend report confirms that spending on mobile video ads has more than doubled to £693m, making it the fastest growing ad format.
It was also a great quarter for Facebook, which is in touching distance of celebrating having two billion users. Their earnings over the three months were up by 49% to more than USD$8bn (£6.2bn), which smashed analysts' expectations.
Of course, the reality for the ad industry is that Google and Facebook consume the lion's share of advertisers' budgets because they have something of huge value – consumers are spending so much of their time on these platforms. Yet they do not spend all of their time there, and those platforms rely on diversity of content and audiences.
With this in mind, many players are searching for solutions to redistribute some of the advertising wealth (in the most capitalist way possible, of course).
Understandably, advertisers and agencies will only reallocate more of their budget if they know they will achieve the same level of scale, measurability, and return on investment that they get with Facebook and Google.
One solution is to increase the standard of engagement and performance across the publishing industry; which can be achieved through use of innovative storytelling platforms, to help them to engage readers through interactive and engaging content and measure consumer behaviour and response.
Consumers simply want good, visual-first content, advertising that isn't overly salesy in tone, and a user friendly experience.
The positive news for the wider industry is that brand engagement is not just happening on the most obvious platforms. Many publishers are investing in and producing great content and value is being returned to them when consumers find engaging campaigns via social media.
Facebook and Google are, of course, attempting to bridge the gap with the industry. They are taking steps to put advertisers' minds at ease around brand safety, following some very negative publicity, and are helping publishers promote a positive UX with initiatives such as Instant Articles and Google AMP, which have been adopted and retained to varying degrees.
The bottom line, however, is that unless there is a rebalancing of how brand revenues are distributed we could see some great content disappear, or never appear at all, because respected publishers struggle to compete or, ultimately, fail to survive based on their unwillingness to adapt. The industry cannot rely on user-generated content alone.
This would be terrible news for consumers, and society in general; especially considering how the fake news scandal put a hefty dent in the credibility of online content.
It is not just consumers who need choice and variety when it comes to the content available – the industry needs it too.